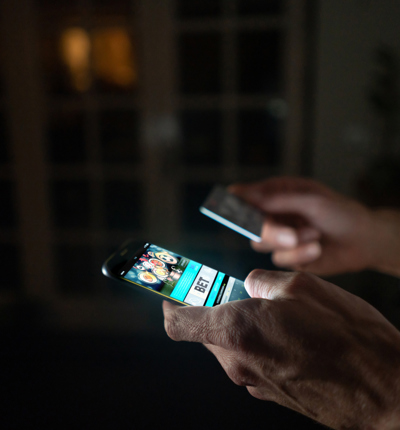 Review of gambling laws announced by government
Nichola Marshall and Paula Lee discuss the announcement of the government review of gambling laws.
Posted on 08 December 2020
On the same day the UK can take hope from the news that the first Coronavirus vaccination has been administered, so too can those who have suffered gambling related harm take hope from the announcement of the review of gambling laws.

Fifteen years on from the dawn of the Gambling Act 2005, and the landscape has changed beyond recognition. A casino can now be accessed from your pocket 24/7. You can gamble however much you want, as quickly as you want, whenever you want. You could, in theory, bet and lose your entire month's pay in minutes.

We wholeheartedly welcome the review, which will start with a 16-week call for evidence. Having been contacted by individuals seeking redress for the harm they have suffered at the hands of gambling operators, it is clear to us that significant changes are needed.

We recognise autonomy is an individual right, and sacrosanct, and there should be no erosion of that. What is needed is protection from factors that erode that autonomy, such as the encouragement of continued gambling through the giving of free spins, or bonuses, VIP schemes that encourage greater spending (and losing), and the playing of games that are, at their very core, dangerously addictive.

As we have said before, this is best summed up by Matt Zarb-Cousin, a recovered gambling addict, co-founder of Gamban and director of Clean Up Gambling.

The Review will take time, during which many hundreds of people will continue to be significantly harmed emotionally and financially. We can say this with confidence because as of March this year over 110,000 people had self-excluded from all on-line gambling sites using Gamstop's NOSES software. That is almost 11,000 people per month since the software was launched, but what of those disordered gamblers who still believe the fallacy that they can win their way out of their problems; that they can win back their marriage, can win back enough to repay their loans, or enough to pay the mortgage arrears - what about them? We know they will remain welcomed customers for some time yet.  

This review is a landscape moment for the government. The online gambling world, and the operators who profit from it are now firmly in the crosshairs. The government must not lose sight of what needs to be done to ensure that safety and protection from harm is prioritised over profit.

In the meantime, as we have already pointed out, we are confident that in taking into account the practices of the modern-day gambling industry, the duty of care found to exist in the High Court case of 'Calvert', can be relied upon, and possibly built upon, to provide redress for the harm caused to disordered gamblers.
 
Paula and Nichola are partners at Leigh Day solicitors and specialise in large group action claims on behalf of individuals who have suffered harm, often at the hands of companies or multi-nationals - and they ensure access to justice by funding appropriate cases on a no-win, no-fee basis.
Author
Paula Lee
Partner
Paula is an employment lawyer with a wealth of experience. She always puts her clients at the centre of everything she does, helping them to defend their rights fiercely
Nichola Marshall
Partner
Nichola is a specialist in the management of multi-claimant injury claims