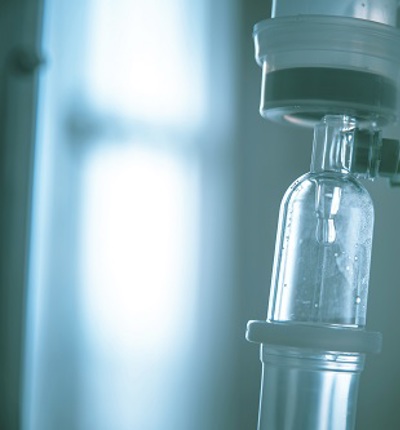 Clinical trials
If you've been injured or have suffered adverse reactions after taking part in a clinical trial, you may be entitled to compensation
Clinical trials help medical professionals better understand how to treat an illness or disease. While they're an important part of scientific research and advancement in treatments, they are not without risk.
Given the nature of clinical trials, things may go wrong, and participants have been known to be injured or experience long-term side effects. Therefore, it's important to recognise the rights of those who become ill or injured after taking part in them.
If you have suffered an injury or adverse reactions from your participation in a clinical trial, you may be entitled to compensation.
At Leigh Day, we have years of experience in successfully securing compensation for claimants in some of the most high-profile drug trial cases reported in the UK.
Contact our clinical trials team today to start a claim or to seek confidential advice and support, call us on 020 7650 1200.
Get help today
Fill in our short form and we'll be in touch
What are clinical trials?
Clinical trials are a vital stage in medical research used to test new medicines, treatments, and medical devices. They also help doctors and researchers find new ways of detecting, preventing and treating diseases.
Clinical trials usually take place before a new medical product is granted a licence in the UK. They're typically organised by large pharmaceutical companies to test the safety, efficacy, and side effects of new drugs, including new drug combinations, treatments; and/or medical devices.
Before a clinical trial can take place in the UK, the manufacturer must be reviewed and receive a Clinical Trial Authorisation (CTA) from the Medicine Healthcare Regulatory Authority (MHRA). Once authorisation has been granted, the clinical trial may go ahead in line with clinical trial protocol. 
Types of clinical trials
There are different types of clinical trials that volunteers may participate in. These include:
Randomised trials - People participating in this kind of trials are placed into groups at random – often with one group receiving the standard treatment (control group) and the other the new treatment/procedure.
Non randomised trials – In these type of trials, the investigator or researcher controls allocation, which is not at random.
Uncontrolled trials – These trials do not include a control group, and instead are normally used to study tolerated dose ranges and potential side effects of the investigational drug.
Controlled trials – These types of trials contain a known control group that receives a standard or placebo treatment, while the other group receives the new treatment/procedure. 
Who can take part in clinical trials?
The pharmaceutical industry generates income from continuously developing new products, the majority of which are tested on human volunteers before going to market.
Participants may be healthy volunteers or patient volunteers. Patient volunteers usually have a diagnosed health issue and take part in the trial to better understand or treat their pre-existing condition.
If you volunteer to participate in a clinical trial or you are advised to enrol in a clinical trial, you could be one of the first to experience the benefits of a new treatment option. However, you may also be the first to test the drug in relation to the risks involved, and there is also a chance you may experience unknown side effects. 
The trial investigator is required to abide by strict regulations and protocols, including ensuring that they obtain all volunteer participants' informed consent. Anyone involved in a clinical trial must understand the objectives of the trial, and the potential risks involved.
Participants must be given the chance to discuss the trial with the organisers. They should also receive written details of the treatment, including potential side effects. This is often included in a document known as a Patient Information Sheet.
What are the clinical trial phases?
In the UK, clinical trials must go through a series of phases before the treatment or drug is considered successful and safe to license.
Phase I trials
Phase I trials test on a small group of people for the first time, who are given the experimental drug or treatment. In some cases, this may involve healthy people.
This phase tests the treatment for any side effects, as well as to calculate the right dosage.
It will begin with small doses, only increasing if the participants do not experience major side effects.
Phase II trials
The next phase of clinical trials will test on a larger group of patient volunteers who are ill.
This phase helps medical professionals understand the effects of the treatment in the short term.
Phase III trials
Phase III trials only go ahead with treatments that pass phase one and two.
The treatment will test in larger groups of patient volunteers, often comparing its performance with an existing treatment or placebo group.
This phase can last 12 months or more with groups of several thousand participants.
Phase IV trials
Next, medical professionals will study the treatment's effectiveness and side effects as it is used in practice.
Phase IV trials will only go ahead when the treatment passes all previous phases and is given a marketing license, making it available on prescription, for example.
This phase is not necessary for all treatments.
Get help today
Fill in our short form and we'll be in touch
What happens if you get injured or unwell during a clinical trial?
Clinical trials must follow various rules and regulations to protect both the organisation leading the trial, and those who take part in it. The sponsor of a clinical trial is the individual, company, institution, or organisation who takes responsibility for the initiation, management and financing (or arranging the financing) of that .   In some countries, sponsors are even required to have insurance to guarantee losses and to ensure that any claims made against them can be properly compensated. 
There are several other regulations that help protect participants if they become injured because of a clinical trial.
Medicines for Human Use (Clinical Trials) Regulations 2004
The Medicines for Human Use (Clinical Trials) Regulations 2004 make sure that all clinical trials are planned, conducted, and reported with good clinical practice.
This protects the rights, safety and well-being of the participants involved, ensuring that the results of the trials are credible.
All clinical trials must legally follow these regulations to safely test any treatment.
ABPI compensation arrangements
The Association of British Pharmaceutical Industry (ABPI) and the Association of British Healthcare Industry (ABHI) have also issued 'no fault' compensation guidelines to protect participants of clinical trials and testing/use of medical devices.
In certain circumstances, these guidelines may entitle an individual to damages if they are injured whilst taking part in a clinical trial.
If you're concerned about an injury that you think may have been caused from your enrolment in a clinical trial, get in touch with our expert personal injury clinical trials team of solicitors today for a confidential, no obligation conversation with us.
How Leigh Day can help
We understand how important your health is to you and your loved ones. Our specialist personal injury Clinical Trials team of solicitors can help you through the stages of your clinical trial compensation claim, offering expert advice and support at every step.
You can even make a claim for a loved one who has been injured from a clinical trial. We'll work closely with you to consider the details of your case, help you understand your rights, and find out if you could claim compensation.
We have extensive experience in representing and securing compensation for clients who have been injured after taking part in clinical trials in the UK.
Where you have been affected as part of a group, we have specialist knowledge in bringing group claims for those injured in clinical trials, including participants in the Northwick Park Hospital drug trial.
We are recognised as a top tier defective products firm by the UK's two main legal directories: the Legal 500, and the Chambers UK Legal Guide.
If you've been injured or your quality of life has suffered because of a clinical trial, contact Leigh Day today to make a claim, call us on 020 7650 1200. 
See how we helped others
We helped one of our clients file a successful compensation claim after they developed a life-threatening condition from a clinical trial to treat their melanoma.
Clinical trial FAQs
Some clinical trials will offer to pay volunteers, although this can vary on the treatment and what is expected of you. Other trials may only cover travel expenses and others will not offer any remuneration or support
Before signing up for a clinical trial, it's important to understand and consider:
The risk involved, including any potential side effects
The trial's expectations, such as attending screenings and follow-up sessions
Any restrictions for what you can and can't do while undergoing the trial.
You will usually have three years from when you were injured, or the date you were diagnosed with a health condition, to make a clinical trial compensation claim. Special time limits will apply for children and Protected Parties.
How much you could be compensated for suffering an injury from a clinical trial can vary depending on several factors, including the severity of your injuries, the impact these have on your daily life and the phase of your clinical trial.