Holiday and overseas travel claims
Claims relating to injuries suffered whilst travelling abroad on holiday or on business trips
Holidays are the highlight of the year for many people, but what happens if something goes wrong? What should you do to protect you and your family when the worst happens overseas?
If you have suffered illness or injury when away from home our personal injury lawyers and solicitors can help you with your holiday accident compensation claim, whether this has happened while abroad on holiday, travelling for business or other purposes.
Please contact us on freephone 0800 6895854 or 0161 393 3551 for free, no obligation advice, or email travelclaims@leighday.co.uk.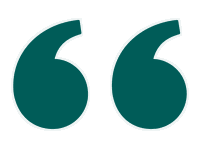 I contacted Leigh Day following an accident I had on holiday. Thank you, I really do appreciate the excellent service that I have received and am incredibly pleased with the outcome!"
In the event of an injury overseas
See our tips from legal holiday experts on what you should do if you or a loved one are injured whilst travelling
We are here to help
All legal systems are different. Making a claim for an injury which wasn't your fault, and which happened in another country means you need an expert at dealing on behalf of UK citizens with the law in other countries.

Leigh Day has a specialist team of travel lawyers who only take on these types of cases. They act for holidaymakers and business travellers who have found themselves injured, through no fault of their own, while they have been travelling or staying in another country and need to make a legal claim for compensation.

Our experienced travel claims solicitors and lawyers can help you with your case and have successfully claimed compensation for holiday accidents in Europe, the Caribbean, Africa, Israel, Nepal, Malaysia and elsewhere in the world.


Our lawyers represent people with minor injuries such as simple fractures, to people with serious spinal injuries or brain injuries and fatal cases. Our personal injury claims lawyers have also successfully claimed compensation for holiday-makers who have contracted food poisoning whilst on holiday or while travelling on business, and for clients who have contracted Legionnaires' disease.
The team deals with a range of cases, including road traffic collisions when abroad, injuries at hotels or on cruise ships, and sporting injuries that occur during the winter and summer holiday seasons. 

Lawyers acting in our travel claims team includes members of the Association of Personal Injury Lawyers, American Trial Lawyers Association and Pan European Organisation of Personal Injury Lawyers. The team has close ties with specialist law firms in Australia, Europe and the US.
Download our safe travel guide
Travel Guide
To ensure you get the most out of your holiday, we've identified some of the most common travel pitfalls below.
Inadequate travel insurance
Ensure your policy covers you for the destination you're visiting and the excursions and activities you plan to undertake to avoid potential fees if things go wrong.
Not obtaining an Global Health Insurance Card (GHIC)
If you're visiting an EU country, it's important you obtain a GHIC as it gives you the right to access state-provided healthcare during a temporary stay in the European Union in advance.
UK-issued European Health Insurance Cards (EHICs) are still valid and offer the same cover as GHICs in the EU. Once your EHIC has expired, you'll be able to replace it with a GHIC.
A GHIC or an EHIC is not an alternative to travel insurance as it does not provide private medical treatment, cover for lost or stolen property or repatriation to the UK if your injuries are serious.
Failing to inform your bank you're on holiday
Some banks will block any payments being made abroad if this is deemed as "unusual activity on your account". Make sure you contact them in advance so you can use your credit/debit cards without any issues.
Lack of research
If you're planning an adventure in an overseas country, it's vital you spend time researching the local laws and any activities you're planning. This will help you feel informed and can help keep you safe.
Insurance - Getting it right
It might not be the most exciting part of the holiday but making sure you have the right insurance is just as important as checking that your passport is in date. In some cases, even a relatively minor injury on holiday can cost thousands of pounds. The price of medical treatment abroad varies significantly depending on the country you're travelling to.
Always take out adequate travel insurance
When looking for travel insurance don't always default to the cheapest policy. Make sure that your cover is inclusive of any holiday activities you're planning, such as backpacking, cycling or skiing.
Read your policy carefully – especially the small print
Remember, your travel insurance is a contract between you and the insurer. You must read all the terms and conditions and the small print. Be aware, an insurer is unlikely to accept a claim that you didn't know your travel insurance excluded. Pay attention to the most important part - the exclusions section – to understand what you aren't covered for under the policy. Some people don't realise until it's too late that their travel insurance won't cover them for certain activities, travel within select countries or pre-existing medical conditions.
Take your policy documents with you
Taking your policy documents on holiday with you will ensure that you have the specifics of what you're covered for and who to contact if things do go wrong.
Apply for a European Health Insurance Card.
If you're travelling in Europe, apply for your EHIC well in advance.Many insurance policies expect that you'll use this card to reduce your hospital bills, and the insurer may not fully cover your costs if you don't.
Pay close attention to the excess
It is important to consider the amount of insurance excess payable when choosing your policy, especially if you're taking out insurance on behalf of a group.
Shop around
Do your homework and shop around for the best policy for you. Many excesses are from £50 to £150 and are applicable to all claims. If you're forced to cancel a holiday, it's important to consider whether this excess is payable per person, per incident or both.
Alternatively, if your bag is lost, damaged or stolen, is the excess payable per item, per bag or per claim?
Know what to do if your insurer won't pay out
If your travel insurers refuse to pay out for a claim under the policy and this refusal has been upheld after you've complained, remember that you do have options.
The Financial Ombudsman Service is a free and independent service set up to help consumers who want to complain about a financial institution, including the insurance industry. The ombudsman will review the facts of your claim in an objective manner and rule whether the decision was reasonable.
If you aren't happy with the decision then you can ask for a formal, final decision by the ombudsman and thereafter, the courts.