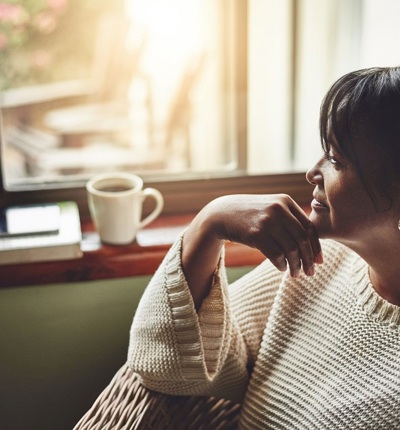 Burn injury claims
If you have suffered a serious burn injury that wasn't your fault we can help.
Serious burn injuries can leave both physical and emotional scars that may affect your wellbeing and stay with you for the rest of your life. If you've experienced a burn injury in public, at home or in work, and it wasn't your fault, you may be able to claim burn compensation.
Our specialist team of burn injury lawyers will take the time to listen to your story, understand what you've gone through and the impact it had on your life. We can help investigate whether you have a claim and support you through every step of the process.
We can represent people with all types of burn injury claims, including damage caused by dry heat and scalding, those who have suffered smoke inhalation or have lost out financially from fires caused by household appliances.
Get help today
Get in touch and we will get back to you, call 020 7650 1219 or fill in our form
Reasons for burn injury claims
Burn and scalding injuries can happen at any time, in a range of different circumstances. The circumstances that lead to a burn usually occurs very quickly but can have lifelong effects on your body and mind.
Some examples of common reasons behind burn compensation claims include:
View and download our brain injury brochure
Types of compensation for burns
Thankfully, not all serious burn injuries result in a fatality. However, those involved can still suffer traumatic physical injuries that significantly affect both your life and loved ones.
In the UK we do not use 1st, 2nd, 3rd degree, instead the classification follows superficial, superficial partial thickness, deep dermal, and full thickness burns, with the latter being the most severe depth of injury.
When the accident was caused by negligence from another individual or group and/or a breach of statutory duty, you may be able to claim compensation for burns if the incident leads to:
Full thickness (3rd degree) burns are deep – the whole depth of the skin has been damaged. Often these do require surgery or prolonged dressings, and are often associated with scarring. One of the most severe type of burns, this can affect the deeper tissues of your body. People who suffer third degree burns often need surgery, rehabilitation and physical therapy.
Extensive scarring. This can occur to the face or body when the skin 'shrinks' after a burn injury. It may change your appearance, causing both physical and emotional distress.
Post-traumatic stress disorder (PTSD). Burn injuries can have a big emotional impact on survivors of burns. If you find yourself reliving the traumatic event, you may need extra support through therapy or medication.
Smoke inhalation. Breathing in smoke can cause long-term lung damage. This leaves you more vulnerable to respiratory illnesses that may affect your livelihood.
Get help today
Get in touch and we will get back to you, call 020 7650 1219 or fill in our form
Make a burn injury claim
To start a burn injury claim, call Leigh Day for a free initial consultation on 020 7650 1219.
One of our lawyers will listen to your story, ask any relevant questions and advise on whether you have legal grounds to start a burn or scarring claim.
Depending on your circumstances, they may tell you who is eligible to make the claim, what you need to do and expect if an inquest is required.
Normally, you have three years from the incident to bring any burn injury claims. If a burn injury or death occurs as a result of a defective product, further time limits may apply. It's therefore important you seek legal advice as soon as possible.
You may need to gather evidence to support your burn injury claim. This may be to prove the incident happened and:
Caused any injuries or death.
Was due to negligence (where relevant).
Support any losses being claimed.
The type of evidence required can include:
Witness statements, CCTV or camera phone footage of the incident.
Police and fire brigade investigation reports and personal testimonies.
Proof of purchase and any documentation relating to a faulty product, such as instruction manuals.
Medical records, documents and statements that detail the serious burn injuries, scarring and/or cause of death.
Financial records and documents that show loss of earnings and costs incurred due to the accident.
Survivors of burns go through their own personal experiences and trauma from the incident. This means the amount of compensation you could receive will depend on your individual case.
In serious burn injury claims, compensation can be recovered for losses including:
Pain and suffering – to cover injuries sustained, treatment required and any long-term problems these cause.
Loss of earnings – whether the individual is unable to return to work full-time, part-time or to the same role, as a direct result of their serious burn injuries.
Rehabilitation costs – physical and psychological therapies, treatments and support required due to the incident and any injuries sustained.
Aids, equipment, medication costs – for items required to help rehabilitation due to the physical injury.
Care and assistance – for the support provided by family and friends.
Travel expenses – costs incurred going to and from medical appointments related to injuries sustained and rehabilitation.
Losing a loved one because of a fire or suffering from a serious burn or scald yourself can be a traumatic experience. Many people who are injured in this way suffer from PTSD, which can have a significant effect on their life.
With any injury suffered or death caused due to negligence and/or breach of statutory duty, you may be owed compensation from those responsible. This is to help support your rehabilitation and offer some sense of justice.
With a serious burn injury, the person who suffered the injuries will likely need to make a claim (when they are of sound body and mind to do so). Where they lack the mental capacity to bring the claim, a close family member or friend may be appointed as their litigation friend.
With a fatal accident claim, the claim can be made by the executor or administrator of the estate.
Injuries caused by burns usually fall into four groups, depending on how severe your injury is and the long-term effects it may have. These impact how much compensation you can receive, based on how much support or rehabilitation is needed.
The four classifications are :
First-degree burns. Also known as superficial burns. This type of injury will cause soreness, redness and swelling around the top layer of skin but leaves no deeper damage. Superficial burns do not require specialist treatment.
Second-degree burns. Known as superficial partial thickness burns. A deeper burn with some damage to your dermis (second layer of skin). Blisters may form on the skin and burns will require dressings to heal within a couple of weeks. Scarring is unlikely, but may happen if healing takes longer than three weeks.
Also considered second-degree burns. May be referred to as deep dermal burns, where deeper layers of your dermis have been damaged. These require more extensive treatment and may require surgery, or may take much longer to heal. May be related to a risk of scarring.
Third-degree burns. Also known as full thickness burn. The injury has damaged the full depth of your skin.
Why choose Leigh Day to claim burn compensation?
Our team of burn injury lawyers are highly experienced working across sensitive cases relating to burn or scarring claims. They will take great care to understand your circumstances and needs with a sensitive and sympathetic approach, supporting you through such a difficult time.
We specialise in helping people affected by major transport disasters and workplace accidents, successfully securing significant sums of compensation to help you rebuild your life.
Our work across burn injury claims
Related injury services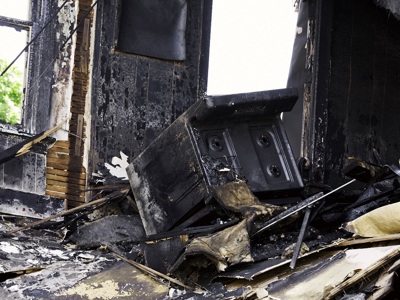 Gas explosions, toxic chemical leaks and fires
Contact us to make a claim if you've suffered an injury from a gas explosion, chemical leak or fire today