Our lawyers are expert in challenging Local Planning Authorities and the decisions of the Secretary of State and the Planning Inspectorate in the High Court. We also advise clients at all stages of the planning process, related decisions by public authorities and in relation to wider policy issues.
We assist individuals, local residents' associations, environmental NGOs, Parish Council's and small businesses in navigating the planning process.
Leigh Day have been at the forefront of the movement to ensure that access to justice is not prohibitively expensive and can provide detailed advice on the costs and risks of litigating planning cases, including the availability of costs capping orders.
More information about our planning service
We have close working relationships with many of the top planning barristers in the country and as a consequence are able offer very competitive rates for their expert advice, should it be required.
In appropriate cases may offer fixed and discounted fee arrangements to represent you in your case.
We are also able to offer competitive rates for advice and representation at other stages of the planning process including:
Advice for applicants and objectors in respect of pending planning applications
Written submissions to Local Planning Authorities
Appeals to the Planning Inspectorate
Representation at Planning Inquiries, hearings and examinations
We also have a contract with the Legal Aid Agency and are able to advise on the availability of Legal Aid in appropriate types of cases. To check whether you might be financially eligible for Legal Aid you can visit the Legal Aid Agency's eligibility calculator online.
If you are considering a challenge to a planning decision then it is very important that you contact us as soon as possible. The time limits for challenging decisions taken under the planning acts are very tight – 6 weeks from the date of the decision.
It is likely to take some time to investigate and prepare a challenge so it is very important that you contact lawyers at the earliest opportunity if you are considering a challenge.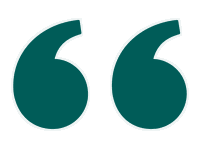 Throughout the whole process the lawyers at Leigh Day guided and advised us in a most helpful and professional manner; we are very grateful for the effort they put into presenting our case and would not hesitate to recommend them to prospective clients.
Lewis Gerolemou, ADVEARSE
High Court Appeals against planning inspectorate decisions