A significant number of the cancer cases that are diagnosed in the UK each year occur as a result of occupational exposure to carcinogenic substances such as asbestos, arsenic, silica dust, aromatic amines, polycyclic aromatic hydrocarbons, radon and pesticides.
If you have been diagnosed with cancer and you believe it has been caused by being exposed to hazardous substances at work you may be entitled to bring a legal claim for compensation against your employer. Call us on freephone +44808 2712267 for a no obligation, and completely free, consultation.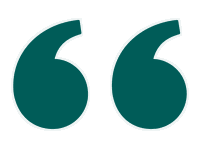 'Leigh Day is the market leader that all the other personal injury firms specialising in industrial disease look at with envy.'"
Asbestos and mesothelioma claims
More information if you believe you have been exposed to asbestos
Our specialist industrial disease lawyers are highly experienced in bringing occupational cancer claims and have successfully secured large amounts of compensation for occupational exposure which have led to cancers including cancer of the lungs, nasal passages, larynx, oesophagus, bladder and skin.
Lung cancer
Lung cancer is a type of cancer that starts in a lung, windpipe (trachea) or the main airway (bronchus). It can be caused by many different things and develops when certain cells escape from your body's control and start to change. These cells then grow and form a tumour. Around 47,000 people are diagnosed with lung cancer in the UK each year.
It is closely related to, but different from, two other types of lung cancer and diseases:
Mesothelioma – a type of a cancer that occurs in the lining of the lung (the pleura) and is also associated with exposure to asbestos in the workplace.
Asbestosis – a chronic lung disease, also caused by exposure to asbestos. This is a fibrosis of lung tissue – a long-term disease of the lungs caused by the inhalation of asbestos fibres and dust. This can progress and lead to shortness of breath, serious health complications and even death.
Contact our specialist asbestos lawyers to discuss your claim. Call us on freephone 0808 2712267 for a no obligation and completely free consultation
Lung cancer FAQs
Can asbestos exposure cause lung cancer?
Asbestos is one of many potential causes of lung cancer. It's thought that around 70% of all lung cancers may be caused by smoking. But, it is well established that people who smoke and are exposed to asbestos have a higher risk of developing lung cancer than smokers not exposed to asbestos. 
If lung cancer develops in the presence of asbestosis then doctors will normally accept that asbestos has played a role in causing the cancer. If asbestosis is not present then you will need to be able to prove that you were exposed to substantial quantities of asbestos to make a lung cancer compensation claim.
The Health and Safety Executive research implies that there may be about twice as many asbestos-related lung cancer cases as there are cases of mesothelioma.
There are about 2,500 cases of mesothelioma annually, but in recent years there have only been about 300 cases of asbestos related lung cancers recognised by the government in relation to applications for Industrial Injuries Disablement Benefit. This suggests that sufferers of asbestos-related lung cancer might not be opting to pursue a lung cancer claim and be going under-compensated.
What are the symptoms of lung cancer?
Symptoms of lung cancer can develop and change as the condition progresses. Many people will go on to develop some or all of the following symptoms, as outlined by the NHS. These may include:
Coughing up blood
A persistent cough
Persistent breathlessness
Loss of appetite
Weight loss
Feeling tired or weak
An ache or pain
Recurring chest infections
If you do notice any worrying symptoms, you should make an appointment with your GP immediately.
How is lung cancer diagnosed?
A lung cancer diagnosis usually starts with an appointment with your GP. They will ask about your health and any symptoms you've had. You may also have to do some breathing and blood tests as well as a chest x-ray.
The National Institute for Health and Care Excellence (NICE) published new guidelines in 2019 to help GPs recognise the signs and symptoms of lung cancer and ensure patients are quickly referred for the correct tests.
A chest x-ray is usually one of the first tests to try to diagnose lung cancer, although it may not provide a definitive diagnosis. You will normally be referred to a specialist at a hospital and further tests may be carried out, such as a CT scan, PET-CT scan, bronchoscopy and biopsy.
A bronchoscopy is a procedure that allows a small sample of cells to be taken from the lungs.  Other types of biopsies may be carried out in some circumstances.
These tests will normally confirm the:
Official diagnosis of lung cancer
What stage it is at
Whether it has spread elsewhere
What this means for your treatment.
How do I make a lung cancer claim?
If you are diagnosed with lung cancer and believe it may have been caused due to previous asbestos exposure, you might have strong grounds to make a claim for lung cancer compensation.
Our specialist team of asbestos solicitors are experienced in acting for asbestos sufferers. They will listen to your case and advise you on whether you have a possible claim.
It may be possible to prove a claim for asbestos related lung cancer where you have been exposed to heavy levels of asbestos at work or to moderate levels over a prolonged period (usually five to 10 years or more).
Can I make a claim for a loved one after they have died?
Claims can be brought if a loved one passes away from suspected asbestos related lung cancer. It's important that the Coroner is notified if it's believed they suffered from asbestos related lung cancer, so special medical tests can be carried out as part of the post-mortem process to try and assess the levels of asbestos fibres present in the lungs.
It can sometimes be difficult to prove the link between asbestos exposure and lung cancer. If a post-mortem is not carried out and these tests are not undertaken, it may prove difficult to establish whether or not the lung cancer was asbestos related and it may not be possible to bring a claim as a result. 
There are time limits for bringing lung cancer claims for personal injuries such as asbestos diseases. Therefore, it is important to seek legal advice as soon as possible.
How do I start a compensation claim?
To start your compensation claim with Leigh Day, discuss your case with one of our expert team and they'll advise on whether you have a claim and the best next steps.
We may need to gather supporting evidence, such as:
Medical records and documents
Witness statements from colleagues and medical professionals
Photographs of your working environment
Financial records
What does compensation cover?
Compensation levels for lung cancer claims vary considerably depending on individual cases.
If your life expectancy has been reduced then you may be able to claim for the loss of income that you would have received in the future. Should your claim be successful, you will recover compensation for the impact that the illness has on your lifestyle and the physical impact it has on your life. This is known as damages for pain, suffering and loss of amenity.
You may also be able to claim compensation for:
Out of pocket expenses
Loss of earnings
Care you received during your illness
Loss of services if you are no longer able to do DIY, gardening and other domestic tasks
Medical treatment, including the cost of new treatments which might not be available on the NHS such as immunotherapy
Why choose Leigh Day?
Asbestos related claims can be complex. At Leigh Day, our experienced team of asbestos solicitors will care for you whilst fighting to obtain compensation to avoid you suffering financial hardship, on top of everything else you and your family are going through. 
We have offices in London, Manchester, Liverpool, Chesterfield and Birmingham to deal with asbestosis claims across the country – including the ability to visit you at home or in hospital if required.
We have been consistently rated in the top tier by the independent legal directories
The Legal 500
and
Chambers and Partners
for our reputation as specialists with significant experience in this field.  
For more than 30 years, our firm has specialised in the more complex areas of personal injury law, focusing our efforts on achieving justice for our clients.
Bladder cancer
The number of bladder cancer cases being reported from people who have worked in the chemicals sector, paint production, rubber manufacture and pigments and dye stuffs production.
Cancer Research has noted that bladder cancer was one of the first cancers shown to be associated with industry when cases of bladder cancer were reported in in a German aniline dye factory in 1985.
In the 1950s the risk from aromatic amines, particularly benzidine and a-and ß-naphthylamine, was established. Aromatic amines were widely used in the manufacture of dyes and pigments for textiles, paints, plastics, paper and hair dyes, in drugs, pesticides and as antioxidants in the rubber industry.
Exposure to polycyclic aromatic hydrocarbons (PAH), which are by-products of combustion processes and therefore present in a range of industries, has also been investigated. It is calculated that about 4% of bladder cancer cases in European men are due to exposure to PAH.
Contact our specialist workplace disease lawyers to discuss your claim. Call us on freephone 0808 2712267 for a no obligation and completely free consultation.
Speak to our team
Contact our specialist team of industrial disease lawyers 
Nasal and liver cancer claims
Some particular nasal cancers are known to be caused by exposure to wood dust, or exposure to solvents in shoe production. Angiosarcoma of the liver can be caused by exposure to products in the PVC industry.
Standards of health and safety in the workplace are much better than 30 years ago, but the legacy of lax levels of worker protection is only now starting to reveal itself as more people in retirement develop cancers that were caused by occupational exposure.
Contact our specialist workplace disease lawyers to discuss your claim. Call us on freephone 0808 2712267 for a no obligation and completely free consultation.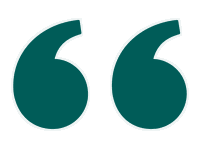 Legal cases for industrial diseases can be complex due to the issues in proving that somebody was exposed to significant quantities of the hazardous substance. One particular issue is that many cancers have a "latency period" meaning the symptoms do not develop for many years after the exposure. However, there are procedures in place to assist claimants through the courts to ensure that cases are heard quickly and effectively by an experienced judge."
Dan Easton, Industrial diseases lawyer