Paula Lee
Partner
Paula is an employment lawyer with a wealth of experience. She always puts her clients at the centre of everything she does, helping them to defend their rights fiercely
Contact
Paula heads up a team at Leigh Day which focuses on both individual and group claims. Whilst specialising in all aspects of UK employment law, in particular equal pay, she also has a niche International Administrative Law practise.
Paula was also a partner at her previous firm, a highly regarded regional practice, described by Chambers and Partners as a team offering "a level of client service that is as close to faultless as could be achieved" and was credited by the same legal directory as being the reason that firm "captured the claimant market for high –profile executives".
Paula writes and talks regularly about equal pay. She recognises the emotional cost and the sense of burning injustice that many women feel when they learn that their employer is not paying them equally and she is adept at finding solutions without the need to always issue proceedings.
To date she has secured compensation for equal pay clients, ranging from £5k - £450k in value without the need to issue proceedings.
Jointly with Emma Satyamurti, Paula led on a project to set up a partnership between Leigh Day and the Fawcett Society for the provision of the Fawcett Society's Equal Pay Advice Service; a service which assists predominantly low-paid women with legal advice and support in resolving equal pay disputes without litigation.
Paula now heads up the legal team running the service now that it is set up. That said, some disputes do require litigation and Paula is equally at home at every level of the litigation, including the European Court of Justice.
As well as her individual practise; Paula currently represents 1,000's of Tesco employees in their claims for equal pay. A claim which challenges the idea that work traditionally done by women in stores is of less value than that traditionally done by men in the distribution centres.
Paula regularly appears in the media providing expert comment on equal pay issues and litigation generally. She has appeared on Good Morning Britain, BBC 1 News, Sky News, CNN, Al Jazeera, Radio 2's Jeremy Vine show, Radio 4's Today programme, Radio 5 Live Wake up to Money, Bad Ass Woman's Hour and Radio 4's flagship Woman's Hour.
She was featured in the Law Society's Gazette as Lawyer in the News in 2018 for her work representing the Tesco supermarket workers and in 2019 was listed in the Top 100 Most Influential Women in Norfolk.
Paula is currently investigating claims on behalf of Football Index 'traders', many of whom have lost large sums of money as a result of the company's actions.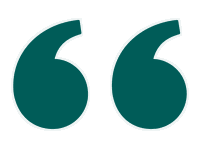 Paula Lee is an exceptionally talented lawyer. Supremely knowledgeable in the areas in which she was acting for me – equal pay and sex discrimination. At the same time she has a lovely, approachable and down to earth personality. I particularly appreciated her patience and honesty throughout my time of dealing with her."
What people say
Clients and colleagues often describe Paula with adjectives beginning with the letter 'E': empowering, enthusiastic, effective, engaging and encouraging.
Paula is recommended by The Legal 500, which says of Paula 'it is hard to find someone who is so capable and prepared to fight so hard' (2015); and describes her as an 'extremely capable and strong communicator' in 2018. She receives outstanding feedback from client, who say "I would not hesitate to recommend Paula Lee to anyone".
Whilst confidentiality naturally prevents us from disclosing most of Paula's significant achievements; previous clients of Paula have commented:- "An outstanding lawyer, who gave support and understanding at a time when I needed it."
"What a fabulous result… Your attention and service has been second to none – I just can't thank you enough."
"It is testament enough that I only met Paula once while the rest of the process was dealt with supreme efficiency, ending in a more than generous settlement from my previous employer."
"To Paula ...a big thank you for all your hard work and time you've put in over the last year. You have been fantastic in getting us through the worst year of our lives both professionally and personally… You deserve all the praise."
Paula in the news
Barnard v Hampshire Fire & Rescue: stable working relationships. This article was first published in ELA Briefing 1.2.20
Lawyer in the news: Battling supermarket giant for equal pay Law Society Gazette 19.2.18
'Fifty years after we fought for equal pay, it's really sad that we're still talking about it' Telegraph 8.3.18
Lawyer in the news: Battling supermarket giant for equal pay LSG 19.2.18
Tesco equal pay claim could cost supermarket up to £4bn Guardian 7.2.18
Tesco faces record £4bn equal pay claim BBC News 7.2.18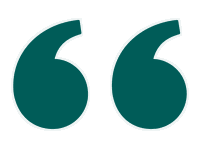 Paula Lee is a really passionate and committed solicitor with excellent client care skills and a thoughtful and wise approach to her work. She has a particular expertise in claims in international arbitral tribunals."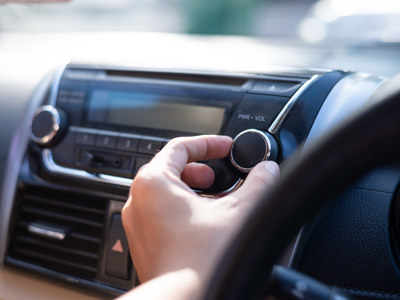 Cometh the 'Hour', Cometh the 'Woman'
Employment law solicitor Paula Lee, who represents almost 3,000 Tesco workers in equal pay claims, talks about her recent appearance on BBC Radio 4's Woman's Hour and why she became an employment lawyer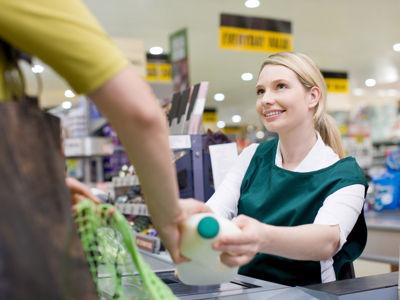 Tell me why.....
Solicitor Paula Lee was recently asked why I work in the equal pay arena and it got her thinking 'why is there still a problem'?