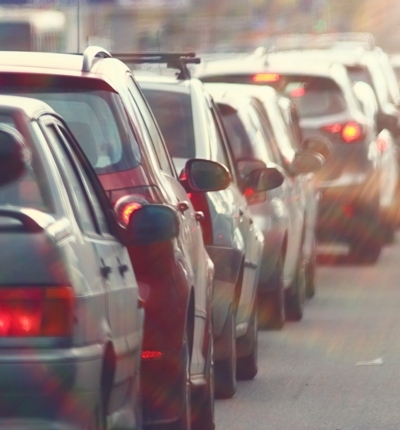 Major infrastructure
We're using planning and infrastructure law to challenge proposals and impact consultation processes for major infrastructure projects affecting the environment
Leigh Day are established experts in planning and infrastructure law and can help at all stages of the planning process, including:
Shaping proposals in their formative stages
Presenting robust cases at planning inquiries
Challenging projects when formally consented
For example, we are currently representing residents concerned about the possible route alignment of the A27 bypass at Arundel and the potential impact on an internationally recognised population of bats.
At the other end of the planning process, we successfully represented Save Stonehenge World Heritage Site (SSWHS) in a challenge to the lawfulness of the decision to approve the A303 Stonehenge dual carriageway following a public inquiry.
We work with specialist planning counsel to design a bespoke team for each claimants' needs. We have expertise in major infrastructure projects and their implications for climate change, having represented Friends of the Earth in its challenge to the National Policy Statement and proposals for a third runway at Heathrow airport.
What are major infrastructure developments?
Major infrastructure developments include the expansion and creation of:
Transportation systems – roads, trains, aviation etc
Communication networks – high speed wireless, telecoms etc
Waste management – sewage and hazardous waste
Power supplies
Water supply and purification

Leigh Day can help you to bring a case against major infrastructure projects which affect the environment and climate change, such as:
Damaging ecosystems
Increasing air or water pollution
Providing access to poachers
Endangering wildlife
Destroying historic sites
Most major infrastructure are classed as Nationally Significant Infrastructure Projects and are subject to the Planning Act 2008, which the government introduced with the intention of reducing the time taken to approve major infrastructure projects.
The recently introduced Environment Act 2021 will mean developers of Nationally Significant Infrastructure Projects have to ensure an increase in the biodiversity of their projects.
Who can be affected by major infrastructure developments?
Anyone can be affected by major infrastructure projects including:
Individuals
Communities
Building firms
Businesses
Leigh Day uses planning infrastructure law and environmental law to help claimants who want to protect their local area.
How Leigh Day can help with major infrastructure development claims
Our team will support you, listen to your case and advise on next steps. We will provide you with a bespoke team for your needs and work with specialist planning counsel to help you achieve the desired result. Our legal team have expertise in challenging major infrastructure projects which have negative implications for climate change.
Our major infrastructure experience
Why choose Leigh Day?
Leigh Day consistently ranks as a top firm for environmental and public law cases in both The Legal 500 and Chambers and Partners directories. We are committed to securing justice for our clients through ground-breaking work.