Our specialist team of employment lawyers represents clients who are making flexible working applications or who have had flexible working requests turned down.

A refusal of flexible working can often give rise to a discrimination claim. Female employees who ask to work flexibly in order to combine work and childcare may have an indirect sex discrimination claim where the inflexible hours (such as full-time work, long hours, overtime, rotating shifts) are ones which women generally are less able to work and which the employer cannot justify.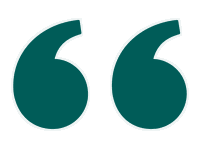 'Leigh Day are without doubt the most important employee firm. The impact the team has had upon modern employment litigation is unrivalled.'"
Employers are also currently required to follow a statutory procedure if an eligible employee has made a formal flexible working request. If the employer fails to do so, the employee can bring a claim against the employer for a breach of the procedure.

We help clients to challenge flexible working refusals to try to persuade employers to change their decisions. If that is not possible we advise on the best way of achieving compensation if the decision to refuse flexible working was unlawful. We regularly act for both women and men on discrimination claims relating to the rejection of a flexible working request.