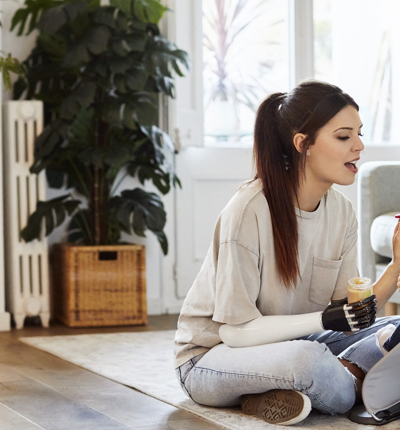 This page is about amputation claims due to injury at work or in a public place where it wasn't your fault. For amputation claims following medical negligence, visit our amputation after medical negligence page
Serious injuries at work, in a car crash, due to a public disaster or any other type of incident can sometimes sadly lead to the loss of a limb. It can be one of the hardest injuries to come to terms with, but you may be able to make an amputation claim to compensate for your loss.
There were 27,465 amputations made in England between 2015 and 2018. While some were related to diabetes and other medical issues, many were due to personal injury and accidents at work or in public places.
It can be a devastating and traumatic experience and you may be owed amputation compensation to support your rehabilitation and lifestyle changes as an amputee. Our specialist amputation solicitors offer expertise with a human touch to help you bring a loss of limb claim.
We have a wide range of experience acting for amputees, knowledge of experts working in the field and an understanding of what needs to be done to maximise your rehabilitation and damages awarded. 
Ready to talk? 
Call us today on 020 7650 1200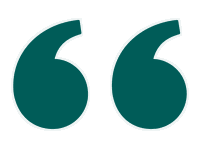 Leigh Day fields a 'very committed team who take on difficult and unusual cases with great courage and success' and whose 'strength in depth is extraordinary'."
Amputation claims at work
Amputation injuries often occur in the most dangerous workplaces, where heavy machinery or forklift trucks are used to move large loads, such as: Factories Mines Farms Construction sites
Accidents can also happen in offices and more sedate environments. If you've undergone an amputation following an accident at work due to negligence, you may be able to claim for compensation.
Negligence can include a failure to:
Provide personal protective equipment (PPE)
Maintain and protect workers from dangerous machinery
Offer sufficient training in the use of dangerous machinery
If your colleagues acted in a dangerous way that resulted in your injury, you may also have a loss of limb claim against your employer. Common workplace accidents that can result in amputations include:
Crush injuries - From seriously crushing your fingers in a door to losing a limb in unguarded machinery.
Construction accidents - Incidents with machinery, vehicles, falling objects, heights and more can lead to amputation injuries on building sites.
Work vehicle accidents - Injuries from being knocked down or run over by a forklift truck, tractor, van, lorry or other vehicles can result in loss of limb(s) - common in factories, warehouses, farms and construction sites.
Leigh Day lawyer Laura Murphy helped our client John secure interim payments after undergoing below knee amputation following an accident at work. After rejecting an initial offer, the defendant agreed a voluntary interim payment and John started to attend Pro-Active Prosthetics for prosthetic rehabilitation. John's claim settled for £2.5 million. 
Ready to talk?
Call us today on 020 7650 1200
Amputation injuries in public places
Severe accidents in public places can be the fault of someone else, or a result of public disaster, leading to limb loss. Successful amputation compensation claims rely on the incident and subsequent amputation being due to negligence on behalf of an individual or organisation.
In these cases, the organisation responsible for safety in the park and building, and usually the driver of the vehicle, may have acted negligently.
Amputation injuries can arise in other public places: Car, coach and motorbike crashes - Pedestrian, passenger or drivers may sustain injuries that require an amputation.
Disasters - Terrorist attacks, train crashes, explosions and building fires are just some disasters that can cause traumatic injuries and the loss of limbs.
Amputation claims after a road traffic accident
Road traffic accidents can cause serious injuries to anyone involved, leading to loss of limb(s) for drivers, passengers and pedestrians. Causes can vary, from a driver being intoxicated to vehicle faults.
A claim can often be brought against whoever is deemed responsible for the collision. Leigh Day's specialist personal injury lawyers have extensive experience handling compensation claims following road traffic collisions. We have represented drivers not at fault for a collision, as well as passengers and pedestrians dealing with amputation after being hit by vehicles mounting the pavement.
Head of our personal injury department, Sally Moore, secured a seven figure sum for a young man who suffered an above the knee amputation after sustaining a severe crush injury in a road traffic accident.
The motorbike rider had to undergo a below the knee amputation of his left leg after being knocked from his bike by a car carrying out a U-turn.
Amputation FAQs
If your injury was caused by someone else, identifying who was at fault at an early stage will make the process of your amputation claim easier and quicker.
Speak to an expert solicitor as soon as possible for a free initial consultation about your case.
They will listen to your story and advise on whether you have a claim, asking relevant questions for more details about the accident and injuries sustained, before advising you on the best next steps.
With any amputation compensation claim, you need to prove the loss of limb was related to the negligence of an individual or group (the defendant).
We can help you investigate your claim, collecting evidence to support your claim, which could include:
Medical records and documents that detail your injuries and reasons for the amputation
Witness statements from medical professionals and those at the scene of the accident
Financial records and documents to show any loss of earnings
Photographs of your injuries, the accident location, any equipment, vehicles or items related to the cause of amputation 
Compensation is designed to help make the process of readjustment easier and ensure you can live as normal a life as possible.
The amount secured depends on:
Loss of limb(s) - commonly fingers, toes, hands, arms and legs
Severity of the injuries
The impact on the amputee's life
Recovering from an amputation can take many months, require access to early rehabilitation and the best possible prosthetic limbs to make the transition to life post-amputation easier.
Compensation helps cover these costs. Specialists at Leigh Day are highly experienced in securing substantial sums of compensation. They will support you throughout the legal process and put you in touch with relevant health professionals to help with your rehabilitation and recovery.
We consider your individual needs and aspirations. Alongside state of the art day-to-day prostheses, our clients have benefitted from water and activity limbs to allow them to return to sports such as skiing, cycling, rowing, playing rugby and swimming.
Loss of earnings - For a set amount of time off to recover or being unable to return to work full-time due to a loss of limb.
Re-training - To facilitate a new career or for assistance so your existing employer makes the appropriate adaptions to support your return to work.
Rehabilitation - Costs of physical therapy and medical assistance. Accommodation changes - The expenses of adaptions to your home or moving to more suitable housing.
Travel expenses - To any therapy and rehabilitation session
Rehabilitation is a vital part of your recovery and should begin as soon as possible. Your lawyer can request that the Defendant funds therapies, care, equipment and prosthetic rehabilitation - including private treatment to supplement what is provided by the NHS - early in your claim.
These treatments and therapies will help you make the best possible recovery and rebuild your life.
While your loss of limb claim is ongoing, we can help you secure interim payments, if it is established the defendant is responsible for your amputation.
These interim payments can fund the cost of rehabilitation, specialist treatment, physiotherapy and equipment during your recovery period before the claim is settled.
These payments are an advance on your eventual compensation award and can help you pay household bills, transport expenses, and cover other essential costs.
If you are not satisfied with the way your loss of limb claim is progressing, you can move your case to us. Ask us for a second opinion with no obligation.
Most amputation claims are run on a 'no win, no fee' basis. This means you don't have to pay any legal fees until your case concludes. There may be some deductions from your final compensation payment, but your lawyer will discuss them in detail with you in advance.
At Leigh Day, we have more than 30 years' experience working on a wide variety of claims related to amputations. Within the personal injury team, our specialist amputation solicitors have built an extensive network of professional contacts including physiotherapists, occupational therapists, prosthetic limb suppliers, case managers and user groups.
We know what we are doing and we are one of the leading law firms for personal injury in the UK.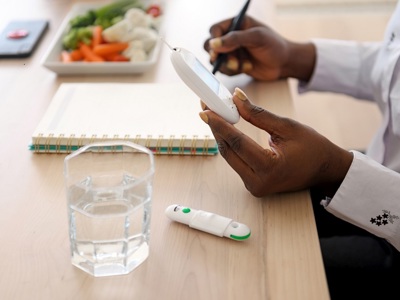 Diabetes and the risk of amputation
Diabetes is one of the most common chronic diseases in the UK. In 2013 almost 2.9 million people were suffering from the disease and there is no sign that the number will be declining. Sanja Strkljevic discusses the link between the diabetes and amputation.
Man who needed below knee amputation after collision receives significant compensation
Christopher Williams was hit by a vintage car during the London to Brighton rally