Injuries in the workplace affect thousands of people every year, If you have been injured at work you may have a work injury claim. Even if you were left with just minor bruises or are unsure where the blame lies, bringing a claim could also lead to improvements in the workplace that prevent future accidents. Speak to one of our specialist work injury lawyers who will investigate whether you have a claim.   
The type of work accident that can occur often depends on the nature of your role and the setting where it takes place. Common types of workplace accidents include:
Slips, trips and falls
Repetitive strain injury (RSI)
Vehicle crashes and collisions
Cuts and bruises
Inhaling toxic fumes
Hit by a falling object
Occupational assault
Defective equipment injuries
Get help today
Get in touch and we'll call you back
What you should do if you've been injured at work
Our expert work injury lawyers give you guidance on what to do if you have been injured at work.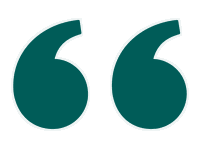 Leigh Day fields a 'very committed team who take on difficult and unusual cases with great courage and success' and whose 'strength in depth is extraordinary'. Highly specialised departments complement the firm's work on amputations, brain injuries and fatal accidents."
Types of work injuries we deal with
Crush injuries – Hands, digits or limbs can be drawn into unguarded machinery in factories or on farms, while minor crush injuries can include trapping your fingers in an office door.
Defective equipment – Using faulty equipment on a construction site, factory, warehouse or farm, as well as office equipment such as kitchen appliances and stair lifts, can cause serious injuries. It's your employer's responsibility to provide and seek to maintain safe, working equipment.
Falling from heights – Working on building sites and using ladders, scaffolding and tower scaffolds can present a serious falling risk. Proper planning, safety checks and training should be in place to prevent accidents.
Hit by falling objects – Around 700 workplace falling object injuries are reported annually, especially in the food and drink sector. It affects many industries.
Manual handling – Causes more than a third of all workplace injuries – such as strains, joint injuries and muscle pain, mostly in manual labour roles.
Slips and trips – The most common cause of major injury in UK workplaces. This can happen in any work environment, usually due to obstructions, hazards and uneven surfaces.
Work vehicle accidents – Common in factories, warehouses and farms where forklift, cherry picker, dumper trucks and tractors drive around the site. Any workplace where cars, vans and lorries are present can also pose as an accident risk.