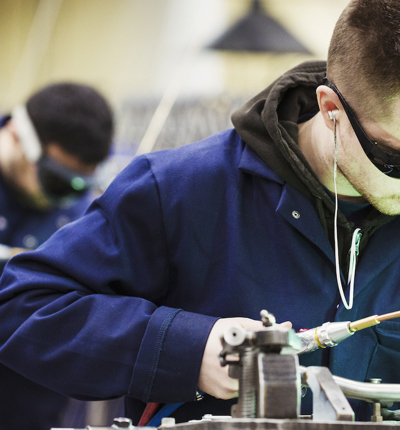 Workplace injury claims
If you have been injured at work you may be able to claim compensation
35+
years' experience in the field
Injuries in the workplace affect thousands of people every year, If you have been injured at work you may have a work injury claim. Even if you were left with just minor bruises or are unsure where the blame lies, bringing a claim could also lead to improvements in the workplace that prevent future accidents. Speak to one of our specialist work injury lawyers who will investigate whether you have a claim.   
The type of work accident that can occur often depends on the nature of your role and the setting where it takes place. Common types of workplace accidents include:
Slips, trips and falls
Repetitive strain injury (RSI)
Vehicle crashes and collisions
Cuts and bruises
Inhaling toxic fumes
Hit by a falling object
Occupational assault
Defective equipment injuries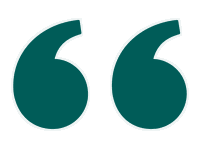 I couldn't recommend them enough. Always kept me in the loop of what was happening and made me feel that my case was the only case they were handling, that speaks volumes. 100% professional till the end.
Simon Merrick, via Trustpilot
Get help today
Get in touch and we'll call you back
What you should do if you've been injured at work
Our expert work injury lawyers give you guidance on what to do if you have been injured at work.
It goes without saying that your health is paramount and the first thing to do is seek treatment for your injury.
If you have to go to hospital make sure that an accurate account of the accident is given to the doctor who first treats you there. Always talk to your own GP as soon as possible, even if you don't need hospital treatment, and make sure he or she has an accurate report of the accident.
Your medical records will be requested during the course of your claim. 
Talk to a specialist accident at work solicitor as quickly as possible. There is a time limit of three years from the date of your accident for starting Court proceedings.
Report your accident to your employers as quickly as possible, and ask for a copy of the accident book entry as this will become important evidence in your claim. Depending on the severity and type of your injury the Health and Safety Executive (HSE) may carry out an investigation. 
You don't have to make any statement to your employers about the accident, apart from a brief report to be entered in the accident book. Generally, it is inadvisable to make a signed statement, particularly in the period immediately after the accident.
Report your accident to the Department of Work and Pensions. This will help you to make an application for state benefits.
Get details of any witnesses to your accident and pass this information to a specialist work injury lawyer as soon as possible.
Ask your shop steward or safety representative to take photographs of the accident scene. 
Take photographs of your injuries as soon as possible after the accident, and at regular intervals during your recovery.
Types of work injuries we deal with
Crush injuries – Hands, digits or limbs can be drawn into unguarded machinery in factories or on farms, while minor crush injuries can include trapping your fingers in an office door.
Defective equipment – Using faulty equipment on a construction site, factory, warehouse or farm, as well as office equipment such as kitchen appliances and stair lifts, can cause serious injuries. It's your employer's responsibility to provide and seek to maintain safe, working equipment.
Falling from heights – Working on building sites and using ladders, scaffolding and tower scaffolds can present a serious falling risk. Proper planning, safety checks and training should be in place to prevent accidents.
Hit by falling objects – Around 700 workplace falling object injuries are reported annually, especially in the food and drink sector. It affects many industries.
Manual handling – Causes more than a third of all workplace injuries – such as strains, joint injuries and muscle pain, mostly in manual labour roles.
Slips and trips – The most common cause of major injury in UK workplaces. This can happen in any work environment, usually due to obstructions, hazards and uneven surfaces.
Work vehicle accidents – Common in factories, warehouses and farms where forklift, cherry picker, dumper trucks and tractors drive around the site. Any workplace where cars, vans and lorries are present can also pose as an accident risk.
Work Injury FAQs
Your employer has a duty of care to protect employees, contractors and visitors from accidents and injuries. If an employer fails in their duty and you suffer any type of injury, you may be able to bring an injury at work claim.
To deliver a satisfactory duty of care, employers must:
Provide and maintain suitable tools and machinery for your work
Keep the workplace safe and tidy
Provide you with equipment for lifting heavy objects. Where this is not possible they must seek to reduce the risk of a lifting injury by alternative means, such as additional colleague assistance 
Provide you with appropriate personal protective equipment
Control and protect your exposure to dangerous chemicals to reduce the risk of injury
Start your claim by speaking to a specialist in our team about your injury. We offer a free initial consultation, where a specialist accident at work lawyer from our personal injury team will listen to the details of your injury and ask related questions about your injuries and what happened, to determine whether you have a strong claim or not. 
Depending on their assessment, they will advise you on whether they believe you can bring a claim and the next steps to take. To support your workplace injury claim, we may need to gather evidence relevant to your case, such as: 
Medical records and documents – demonstrates the validity of your sustained injuries
Witness statements from colleagues, medical professionals and others who saw the accident happen 
Financial records and documents
Photographs of your injuries, the accident location, any equipment or other relevant items 
The amount of accident at work compensation you could receive will depend on the severity of your injuries and their impact on your life. 
It can be used to help your physical and mental rehabilitation, to rebuild your life after suffering such harm. Our team of work injury solicitors have a strong track record of securing successful compensation claims of different types and amounts for workplace accidents. 
Work injury compensation aims to cover:
Lost earnings through taking time off work to recover and not being able to work again due to the severity of your injuries
Physical therapy as part of your rehabilitation
Equipment or home adaptations to support your long-term injuries – such as walking aids or a wheelchair in the event of an amputation
Specialist medication and treatment not offered by the NHS
Travel expenses to therapy and treatment sessions 
Physical and emotional pain and suffering
Funeral costs for your family in the event of a death from a workplace accident
Most work injury claims are run on a 'no win, no fee' basis. This means you don't have to pay any legal fees until your case concludes. There may be some deductions from your final compensation payment, but your lawyer will discuss them in detail with you in advance.
Talk to us today for full details on how 'no win no fee' works.
Work injury claims can be complex. People who have been seriously injured need legal support throughout their rehabilitation and as early as possible.
At Leigh Day, our teams of specialist workplace injury solicitors will care for you whilst fighting to avoid you suffering financial hardship. 
We have been consistently rated in the top tier by the independent legal directories
The Legal 500
and
Chambers and Partners
for our reputation as specialists with significant experience in this field.  
For more than 30 years, our firm has specialised in the more complex areas of personal injury law, focusing our efforts on achieving justice for our clients.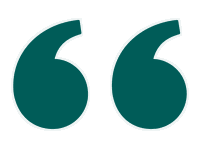 Leigh Day fields a 'very committed team who take on difficult and unusual cases with great courage and success' and whose 'strength in depth is extraordinary'. Highly specialised departments complement the firm's work on amputations, brain injuries and fatal accidents."
News and blogs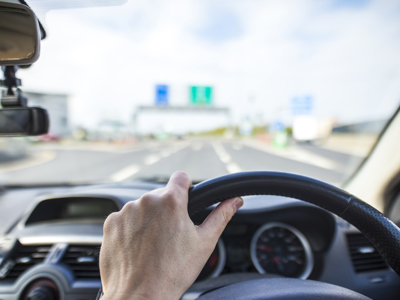 Lawyer backs Gabriel's Campaign for Driver Safety for Bolt cab drivers
A leading occupational health and safety lawyer has added his support to a campaign for greater driver safety for cab drivers, launched following the death of Gabriel Bringye.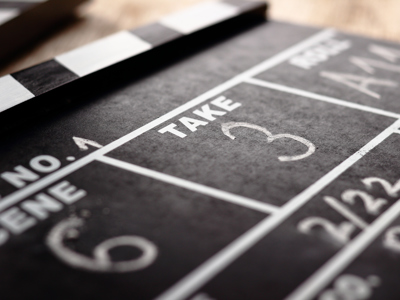 TV and film sets: Health and safety is still paramount despite the glitz and glamour
The recent tragic death of cinematographer Halyna Hutchins on the film set for Rust has brought into focus the issue of occupational health and safety on film and TV sets. Personal injury partner Ross Whalley, who specialises in health and safety cases, discusses the issue.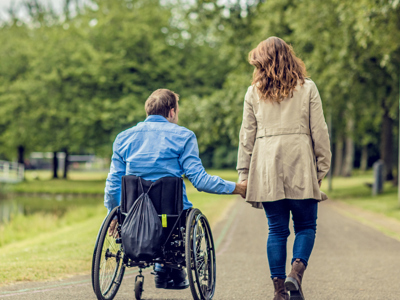 The global right to return home safely from a day's work
Poppy Barnett and Supriya Banerjee-Halliday, of the workplace injury team, consider what the latest World Health Organisation (WHO) and International Labour Organisation (ILO) report says about the risk of death and serious injury at work.