Mesothelioma claims
Thousands of people are diagnosed with asbestos-related diseases annually, including mesothelioma, a cancer affecting the pleural lining of the lungs and almost exclusively caused by asbestos
Thousands of people are diagnosed with asbestos-related diseases annually. There are currently more than 5,000 deaths from asbestos-related diseases in the UK per year, including from mesothelioma, a cancer affecting the pleural lining of the lungs and almost exclusively caused by asbestos.
Being diagnosed with one of these illnesses may come as a shock, as these diseases can take many years to develop after the initial exposure to asbestos. 

The team of expert asbestos solicitors at Leigh Day specialise in bringing claims on behalf of people who have been exposed to asbestos in many walks of life. Call us on freephone 0800 6895854 for a no obligation, and completely free, consultation.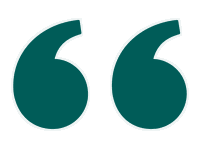 'Leigh Day have assembled what is probably the most experienced team of asbestos lawyers anywhere in the UK.'"
Ready to talk?
Speak to one of our expert lawyers in complete confidence, with no obligation, call us today on 020 7650 1200 or complete our short form and we will call you back
FAQs about Mesothelioma
For many people, and their families, a diagnosis of mesothelioma is an unwelcome introduction to a disease they may never have heard of and they will want to find out everything they can about the disease. We address a number of our clients' most common questions here but, for more information we would recommend visiting Mesothelioma UK website who we are proud to support as members of their legal panel.
Watch Janice Allen's story
Janice was exposed to asbestos when she worked for Marks & Spencer.
Watch Keith and Susan's story
Keith was exposed to asbestos when he worked at Heathrow Airport.
Asbestos educational grants
Leigh Day is committed to supporting research and education into asbestos illnesses and operate a charitable fund to support medical professionals to assist with education including attending conferences, lectures and professional development. To find out more email our team.