Brain injury claims
This page is for those who have experienced head and brain injuries at work, in a public setting, road traffic collision or other type of accident.
This page is for those who have experienced head and brain injuries at work, in a public setting, road traffic collision or other type of accident. For injuries sustained in a healthcare setting, visit our brain injury medical negligence page.
Head and brain injuries can arise in many ways, including through an accident at work, being involved in a road traffic collision or an accident. Our experienced team of brain injury specialist lawyers can help you or a loved one to investigate a claim for compensation.
Contact our brain injury team
Our specialist brain injury lawyers can help you investigate whether you have a claim for compensation after suffering a head or brain injury, contact them today
Making a brain injury claim
Call us and one of our specialist brain injury solicitors who will be able to offer a free initial consultation to discuss with you the circumstances of your injury and obtain the relevant information to assess your potential injury claim.
Advice will be provided on the next steps to progress your claim. Often this will involve gathering evidence to support your case. This can include:
Medical records and documents related to your head or brain injury and treatment received.
Witness statements from those who have seen the incident in question, such as work colleagues or other drivers at the scene.
Financial records and documents.
Police or HSE reports, including photographs and plans of where the incident took place.
Our experienced team of lawyers can help you to investigate your claim and support you throughout this period of your life.
Who can make a claim?
Anyone who has been injured due to the fault of someone else, whether at work, in a road traffic collision, or in a public place for example, may be eligible to make a claim. 

You may also be a family member or carer for someone who was seriously injured and are looking after their best interests. You can make personal injury claims on behalf of:
 
Your child (under the age of 18); 
A loved one who lacks the mental capacity to make a claim themselves;
The Estate or dependents of someone who passed away from their injuries.
Your claim will be against the individual or organisation responsible for the negligence and/or breach of statutory duty that resulted in your injuries. This will depend on the specifics of your case, the location where the injuries were sustained and the individuals involved. 

Often personal injury claims are brought against an employer, the local council or another road user. We will advise you who your claim should be made against and the appropriate steps to take. 
How brain and head injury compensation is calculated
Brain injury compensation awards can be used to maximise your rehabilitation and to rebuild your life after experiencing what can be a devastating injury with far reaching consequences.
Compensation for head injury claims usually comprised of:
Loss of earnings – for past losses incurred due to time off work during recovery and rehabilitation, but also future losses for the rest of your working life if you cannot return to work at all, need to work in a different role or can only return in a limited capacity.
Rehabilitation, such as physiotherapy, neuropsychology and speech therapy.
Care support to help with accessing the community, undertaking activities of daily living or domestic tasks you can no longer complete.
Adapting your property or moving to a new house to accommodate your new needs, such as a long-term disability requiring wheelchair use.
Specialist equipment to support a disability as a result of the head or brain injury.
Medication and treatment costs, such as private surgery.
Travel expenses, such as the cost of attending therapy and other medical appointments.
Pain and suffering caused by the injury, as well as the reduced ability to undertake pastimes and hobbies; Funeral costs in the event of a death caused by the brain or head injury.
The amount compensation awarded will depend on the specifics of your case and your personal circumstances – from the severity of your injuries to the long-lasting impact on your life.
The aim of compensation is to put the injured party back in to the position they would have been in before the brain or head injury, insofar as money can do so.
Factors such as someone's age, career potential and their long-term support needs will affect the value of their claim.
Our experienced team have been doing complex brain injury cases over many years are are experts at calculating what you may have lost and how you can regain your independence, as much as your injury may allow.
How much will it cost?
Before agreeing to take a claim forward, we will explain fully how your claim is funded. We will always advise you on the best way of funding your case. 

Many of our cases are taken on a No Win, No Fee basis and some are covered through home or other insurance, which may contain legal cover.
Why Leigh Day?
Brain and head injury claims can be complex. People who have been seriously injured need legal support throughout their rehabilitation and as early as possible.
At Leigh Day, our teams of specialist brain injury solicitors will care for you whilst fighting to obtain early interim payments to avoid you suffering financial hardship, on top of everything else you and your family are going through. 
We have been consistently rated in the top tier by the independent legal directories
The Legal 500
and
Chambers and Partners
for our reputation as specialists with significant experience in this field.  
For more than 30 years, our firm has specialised in the more complex areas of personal injury law, focusing our efforts on achieving justice for our clients.
How long do I have to make a claim?
The time limit for a personal injury claim is usually three years from when you were injured. 

Some of our clients are considered Protected Parties where they have lost mental capacity to manage the litigation themselves. Special rules apply to time limits for children and Protected Parties.  
 
We have specialist brain injury lawyers who have experience representing children and those who lack capacity.
Brain injury following medical negligence?
If your brain injury was a result of medical negligence, where you have suffered an injury in a hospital or other healthcare setting, visit our medical negligence brain injury page.
Every year 1.4 million people in England and Wales visit emergency departments with a head injury, with around 200,000 admitted to hospital . If you or a loved one have experienced a severe brain or head injury, your life and the lives of those around you are likely to change forever.
Even minor brain injuries can result in long-term symptoms such as fatigue, headaches, dizziness and vision problems. These can impact on your ability to work, carry out domestic tasks or to undertake activities of daily living.
If you have suffered a brain injury, it's important to get access to early treatment and rehabilitation to aid your long-term recovery. Bringing a compensation claim can secure funds to prevent financial hardship, maximise your rehabilitation and provide long term financial security.
Our specialist brain injury team has more than 30 years' experience and have secured millions of pounds in compensation for injured clients. We are experts in this specialist field, as accredited by Headway, the brain injury charity – a UK-wide organisation working to improve lives after a brain injury. We can guide you through the process of a legal claim step-by-step, to help you achieve the best possible outcome.
Get help today
Get in touch and we'll call you back
Our work
K's story – K was knocked over crossing the road on holiday in Italy and suffered a severe brain injury. His son acted as his litigation friend to pursue the claim. The case became complicated as the defendant was a French national but it was governed by Italian law.
The Leigh Day team obtained specialist forensic accident reconstruction evidence, obtained early, significant interim payments and secured a settlement of damages to cover K's lifelong need for 24-hour care, professional Deputyship, therapies and case management to enjoy the best possible quality of life.
Holly's story – In August 2014, Holly was knocked over by a car and suffered a severe traumatic brain injury. She has had significant ongoing cognitive problems since, such as poor memory, mood swings, headaches and fatigue. Her mother moved from a full-time college tutor position to a part-time role to care for Holly.
Leigh Day appointed a specialist brain injury case manager, who helped Holly move into her own home, arranged therapies and support workers. Specialist medical experts were instructed to evidence what the consequences were of the brain injury. Working with an experienced barrister, we achieved a favourable settlement for Holly at an Independent Evaluation.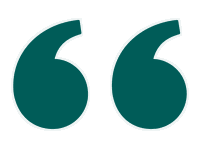 Sally Moore and her team came into our family in the early stages of recovery and were immediately highly professional, sensitive and most of all respectful of the complexities of trauma."