Brain injury claims
Get in touch today to start your brain injury claim
This page is for those who have experienced head and brain injuries at work, in a public setting, road traffic collision or other type of accident. For injuries sustained in a healthcare setting, visit our brain injury medical negligence page.
Head and brain injuries can arise in many ways, including through an accident at work, being involved in a road traffic collision or an accident. Our experienced team of brain injury specialist lawyers can help you or a loved one to investigate a claim for compensation.
Every year 1.4 million people in England and Wales visit emergency departments with a head injury, with around 200,000 admitted to hospital . If you or a loved one have experienced a severe brain or head injury, your life and the lives of those around you are likely to change forever.
Even minor brain injuries can result in long-term symptoms such as fatigue, headaches, dizziness and vision problems. These can impact on your ability to work, carry out domestic tasks or to undertake activities of daily living.
If you have suffered a brain injury, it's important to get access to early treatment and rehabilitation to aid your long-term recovery. Bringing a compensation claim can secure funds to prevent financial hardship, maximise your rehabilitation and provide long term financial security.
Our specialist brain injury team has more than 30 years' experience and have secured millions of pounds in compensation for injured clients. We are experts in this specialist field, as accredited by Headway, the brain injury charity – a UK-wide organisation working to improve lives after a brain injury. We can guide you through the process of a legal claim step-by-step, to help you achieve the best possible outcome.
Ready to talk?
Speak to one of our expert brain injury solicitors about your claim. Call 020 7650 1200 today.
Contact our brain injury team
Our specialist brain injury lawyers can help you investigate whether you have a claim for compensation after suffering a head or brain injury, contact them today
Making a brain injury claim
Call us and one of our specialist brain injury solicitors who will be able to offer a free initial consultation to discuss with you the circumstances of your injury and obtain the relevant information to assess your potential injury claim.
People can suffer brain injuries due to various circumstances, such as:
Road traffic collisions
Workplace accidents
Sports injuries
Accidents abroad
Slips, trips and falls
Defective products
The consequences of any such brain or head injury can vary greatly. Establishing liability (fault) of another party is crucial to bringing a successful injury claim.
Find our more about starting a brain injury claim
Contact our brain injury team
Our specialist brain injury lawyers can help you investigate whether you have a claim for compensation after suffering a head or brain injury, contact them today
Head injury compensation case studies
K's story – K was knocked over crossing the road on holiday in Italy and suffered a severe brain injury. His son acted as his litigation friend to pursue the claim. The case became complicated as the defendant was a French national but it was governed by Italian law.
The Leigh Day team obtained specialist forensic accident reconstruction evidence, obtained early, significant interim payments and secured a settlement of damages to cover K's lifelong need for 24-hour care, professional Deputyship, therapies and case management to enjoy the best possible quality of life.
Holly's story – In August 2014, Holly was knocked over by a car and suffered a severe traumatic brain injury. She has had significant ongoing cognitive problems since, such as poor memory, mood swings, headaches and fatigue. Her mother moved from a full-time college tutor position to a part-time role to care for Holly.
Leigh Day appointed a specialist brain injury case manager, who helped Holly move into her own home, arranged therapies and support workers. Specialist medical experts were instructed to evidence what the consequences were of the brain injury. Working with an experienced barrister, we achieved a favourable settlement for Holly at an Independent Evaluation.
Why choose Leigh Day?
The Leigh Day team has more than 30 years' experience in the field of personal injury. Our specialist brain injury solicitors work hard for our clients across a variety of complex cases involving road traffic collisions, workplace accidents and falls in public places.
Sally Moore is head of the personal injury department at Leigh Day. She specialises in high value cases for individuals who experience life changing personal injuries.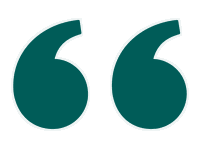 Sally Moore and her team came into our family in the early stages of recovery and were immediately highly professional, sensitive and most of all respectful of the complexities of trauma."
A notable achievement includes settling a claim on behalf of a severely brain-injured advertising executive, which at the time was one of the highest ever damages awards. Sally is Chair of Headway West London (a group providing support to brain injury survivors and their families) and a Fellow and brain injury specialist and assessor of the APIL.
Contact Leigh Day to discuss your brain or head injury claim. Call 020 7650 1200 today.