Access to environmental justice
We are at the forefront of activities to protect environmental rights and access to environmental justice, having represented the RSPB, Friends of the Earth and Client Earth in a successful Judicial Review of proposals to undermine the costs regime for environmental cases.
Environmental judicial reviews are treated differently to other judicial reviews. The UK is party to the Aarhus Convention which means the UK has to make special provision for environmental claims, particularly when it comes to the costs of an environmental case.
The team is also well-versed in the compliance mechanisms of international Conventions. For example, we have submitted a joint Communication to the UNECE Aarhus Convention Compliance Committee (along with the RSPB, Friends of the Earth and Friends of the Earth Scotland) to raise concerns about the intensity of Judicial Review in the UK.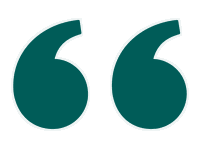 Very tenacious, enthusiastic and bright team of public lawyers. They act mainly for claimants and have a fantastic track record in holding public authorities to account.
Chambers and partners 2021