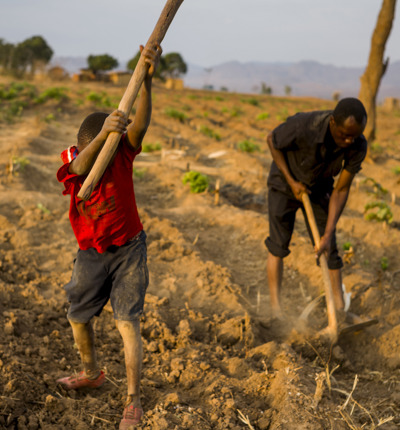 Corporate accountability
Representing people living outside the UK in claims brought in the English courts against large multinational companies for their activities overseas
All too often the interests of big business are pursued at the expense of the rights and wellbeing of local communities in different parts of the world. Leigh Day assists people who have been injured, abused or exploited by British companies both in the UK and abroad.
While the operations of business can bring jobs and wealth to local populations, they can also result in serious harm to or conflict with local communities, environmental degradation and the abuse of rights. In prioritising profit, some companies unscrupulously exploit workers at the expense of their health and even engage in forced labour and human trafficking.
Others employ corporate spies to gather intelligence on campaigners and activists who are trying to improve regulations that would prevent harm.
Find out more about our international cases
When things go wrong, affected communities often struggle to hold companies to account, particularly in countries where the rule of law is weak, where corruption is rife or where legal representation is unavailable to ordinary people.
While companies are able to act across borders with relative ease, they can use complex corporate structures to evade responsibility. Finding local lawyers willing and able to act against powerful companies can be impossible.
Leigh Day has pioneered the pursuit of corporate accountability for human rights abuses in the courts of England and Wales for 30 years. We represent women, men and children who have been injured or who have suffered loss as a result of the operations of British multinationals overseas and in the UK.
Find out more about where we work
We work with victims, communities and non-governmental organisations to ensure British corporations are held accountable. We have unparalleled experience in the legal process and also in the logistical challenges of collecting documentary and witness evidence in difficult and remote circumstances.
We advocate before national and international forums for greater legal protection of human rights against corporate abuse.
Ultimately, we help our clients right the wrongs they have suffered at the hands of British multinationals, while ensuring greater respect for human rights by all companies.