An occupational or industrial disease can develop if you are exposed to toxic or dangerous substances in the workplace. You may be able to claim compensation where there is a link between the exposure and your occupational disease.
Wherever you work, your employer has a duty of care to you under the Health and Safety at Work Act. They must protect you against health risks in the workplace – including preventing you from exposure to dangerous substances or unsafe working conditions.
Additionally, your employer has duties and obligations if an industry disease affects your ability to work. You may have to give up work or lose your job on medical grounds. If this happens, you may be able to make a claim against your employer.
At Leigh Day, our specialist team of industrial disease lawyers has decades of experience bringing successful claims against companies who have exposed their workers to dangerous conditions.
Ready to talk? Contact our specialist team of industrial disease solicitors to discuss your case. Call freephone 0800 6895854.
Speak to our team
Contact our specialist team of industrial disease lawyers 
Types of industrial and occupational diseases
If you have been exposed to toxic substances at work – or worked in dangerous conditions – you may run the risk of developing serious and life-changing illnesses.
Employers are under a duty of care to control the exposure to any products that are likely to cause ill health. If they fail to do so and you develop an occupational disease, you may be able to bring a claim against them.
At Leigh Day, we have experience of industrial disease claims relating to:
Asbestos and mesothelioma – You can contract a range of diseases from breathing in and being exposed to asbestos fibres, including mesothelioma.
Asphyxiation – If your body doesn't get enough oxygen, you may pass out or suffocate. This could be from a lack of ventilation or something heavy falling on your chest.
Occupational asthma – Asthma affects millions of individuals, but if your condition worsens in the workplace it could class as an occupational illness.
Silicosis and pneumoconiosis – These lung diseases are caused by inhaling dust and can cause shortness of breath, chest pains and severe coughing.
Workplace cancer – In extreme cases, exposure to asbestos, silica dust and more in the workplace can cause cancer.
Latex allergy claims
The Health and Safety Executive reports that around 1 to 6% of the general population suffer from latex allergies. These arise from the use of natural rubber latex (NRL), which is contained in thousands of everyday products used in the workplace and at home, such as:
Latex gloves
Balloons
Tyres
Catheters
Swimming caps
Consequentially, workers in regular contact with latex products may be at risk of developing a life-threatening allergy.
Under the Control of Substances Hazardous to Health regulations, your employer must:
Assess any risks or hazards
Take measures to control them
Provide information and training
Ensure this is subsequently monitored
This can be as simple as offering alternatives such as vinyl gloves or removing its use completely – as in some cases latex-free hospitals and dental surgeries are being introduced. If an employer fails in any of these duties, they could be held liable.
Making an industrial disease claim
If you believe you have developed an illness, disease or other health condition because of your workplace environment or other factors of your employment, you may be able to make a claim.
Leigh Day's team of expert industrial disease solicitors has experience bringing such claims and representing occupational disease sufferers who have worked across many sectors. We have brought claims in the civil courts and obtained high levels of compensation.
To start your claim, contact our team for a free initial consultation. From this, our team will listen to your case and advise on health and/or employment problems arising from workplace diseases.
Prepare to provide details around your working conditions and occupational illness, so we can determine the legitimacy of your claim and discuss your next steps. This may include gathering any evidence such as:
Medical records
Witness statements
Safety documents from your workplace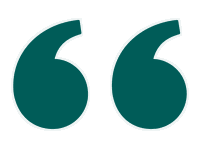 'Leigh Day is the market leader that all the other personal injury firms specialising in industrial disease look at with envy.'
Industrial disease claims after death
If you lose a loved one to an industrial disease, we can help support your claim against their employer. We may need you to provide evidence that the deceased was working in unsuitable conditions, which may include the findings from a coroner's inquest.
If the evidence shows the death was preventable and the employer failed in their duty of care, you may be able to secure compensation. While this won't bring your loved ones back, it can help cover funeral costs or bereavement damages, and help ensure action is taken to properly protect workers in the future.
Industrial disease compensation
If your claim is successful, you should receive a compensation sum relevant to your or a loved one's case. How much you receive will depend on several factors, including the severity of your condition and the overall impact on your livelihood.
Once secured, your compensation can be used in a variety of ways to help you recover or adjust to living with your disease. This includes:
Loss of earnings – If you cannot work due to your illness, you can gain compensation for any time off, including permanent job loss.
Rehabilitation costs – Your compensation can be used for any medication, therapy or treatment needed to support your recovery.
Medical expenses – Cover the cost of travelling to hospital appointments, therapy sessions or any other expenses spent aiding your recovery.
Specialist equipment and care – Whether temporary or permanent, any equipment or care needed to help you battle your disease.
Claiming benefits
Those diagnosed with a disease arising from unfit conditions in the workplace are usually entitled to claim Government benefits. In particular, you may be eligible to receive Industrial Injuries Disablement benefit (IIDB), which consists of a weekly payment – the amount of which is determined according to the level of disability.
Successful industrial disease compensation claims
At Leigh Day, we have supported workers and their loved ones making claims against companies who have unfit or unsafe working conditions.
Some of our successful cases securing industry disease compensation include:
A six-figure settlement for Derek Welsh, a former demolition worker who suffered from mesothelioma after being exposed to asbestos at work.
A six-figure settlement for a London Transport inspector who was diagnosed with sarcomatoid mesothelioma after less than four weeks supervising the removal of asbestos from two train station tunnels.
Continuous damage settlement claims for a young doctor who was diagnosed with peritoneal mesothelioma decades after her hospital training, where she was exposed to asbestos.
Why choose Leigh Day?
Our team of lawyers have more than 30 years' experience successfully securing claims for workplace illnesses and diseases. Each one of our expert team takes the time to understand your situation to offer advice you can trust on making a claim against your employer, no matter how complex your case may be.
Get in touch today for your free initial consultation to discuss your industrial illness claim.
Call freephone 0800 6895854 or fill in our short form and we will call you back. 
Speak to our team
Contact our specialist team of industrial disease lawyers