Walleys Quarry landfill
If you have suffered as a result of pollution emitted from Walleys Quarry Landfill, you may have a claim
Learn more
In March 2021, Walleys Quarry Landfill in Newcastle-under-Lyme, Staffordshire was shown to be emitting exceptionally high levels of Hydrogen Sulphide. This was no surprise to residents, who had been warning authorities about the foul-smelling gas for a number of years. At Leigh Day, we are helping residents and workers in the area achieve justice if they have been affected.
Partner Michelle Victor and her team are investigating a group claim on behalf of residents and workers who have suffered from injury, financial losses and loss of amenity as a result of the pollution emitted from the Landfill.
What is the group claim about?
More than 350 members of the community have registered their interest in bringing a potential claim after being affected by the pollution emitted from Walleys Quarry Landfill.
Some members of the community have suffered from injury as a result of their exposure to Hydrogen Sulphide. Common injuries include:
Headaches, migraines, watery eyes, nausea and sickness
Shortness of breath and a 'tight' chest
A worsening of a pre-existing conditions such as asthma and COPD
Depression, anxiety and insomnia
Other members have suffered from financial losses, sometimes often linked to their injuries. Common financial losses include:
Medication expenses and travel expenses (resulting from additional medical appointments)
A loss of earnings as a result of being unwell
The purchase of air purifiers
Reduction in the value of their property
Many of those in the community have suffered from a loss of amenity, such as:
The inability to enjoy their garden / outdoor space
The inability to let fresh air into their house, and open their windows
We want to help the community and workers find answers, achieve justice and receive compensation following their exposure to the pollution.
If you have become ill, sustained financial losses, or suffered from a loss of amenity as a result of the hydrogen sulphide emitted from the landfill, you may be eligible to claim.
Register your interest
Fill in our form to register your interest in the claim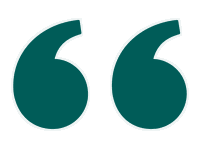 The community has suffered from the effects of the pollution emitted from Walleys Quarry Landfill for far too long. The community needs justice, action and compensation for the suffering caused.
Michelle Victor, partner at Leigh Day
How much could a claim be worth?
The total pay-out of a claim considers several factors and varies on an individual basis. Estimates may differ, but we will fight for a justified conclusion for all.
Leigh Day want to ensure those causing the pollution are held to account, and the community no longer have to suffer in the way that they have.
How do I join the claim?
Enquire about joining the group claim and register your interest by filling in our questionnaire. You will then be provided with client care and funding documentation for your review.
Why choose Leigh Day?
A leading firm
At Leigh Day we don't shy away from tackling power institutions, such as governments or big businesses. Our track record for taking on large claims on behalf of individuals comes from the deep-rooted desire to give everyone access to justice.
Group claims
Often, a problem faced by one is a problem faced by many. Group claims allow us to build stronger cases and seek justice for more victims. They benefit from knowing they are not alone, which helps sufferers come to term with what happened, build confidence in their case, and fight together.
Social justice
At the core of our firm is a shared belief in ensuring everyone has equal access to justice. This belief incorporates into our relationships with our staff, service providers, local community, and clients.
If you have been affected by the pollution emitted by Walleys Quarry, you can first register your interest and tell us more in our online questionnaire.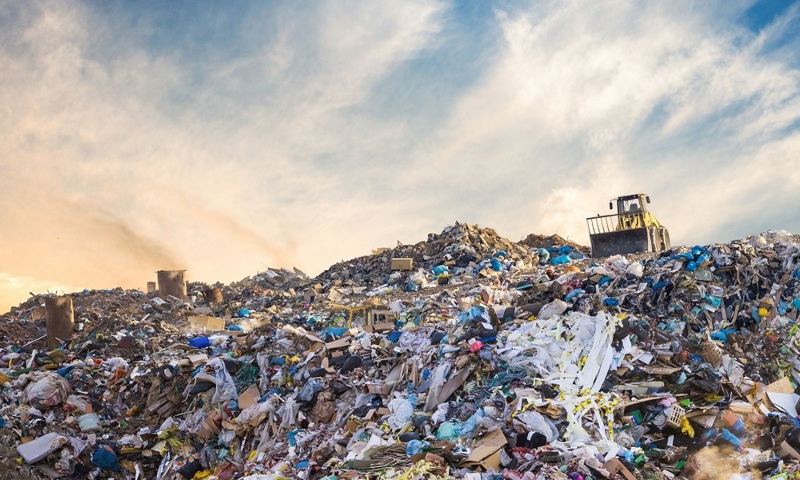 After registering your interest, our team will review your questionnaire and send you both the Client Care and Funding Documents for your review.
Should you have any questions in relation to the documentation, please do not hesitate to contact our dedicated team on walleysquarry@leighday.co.uk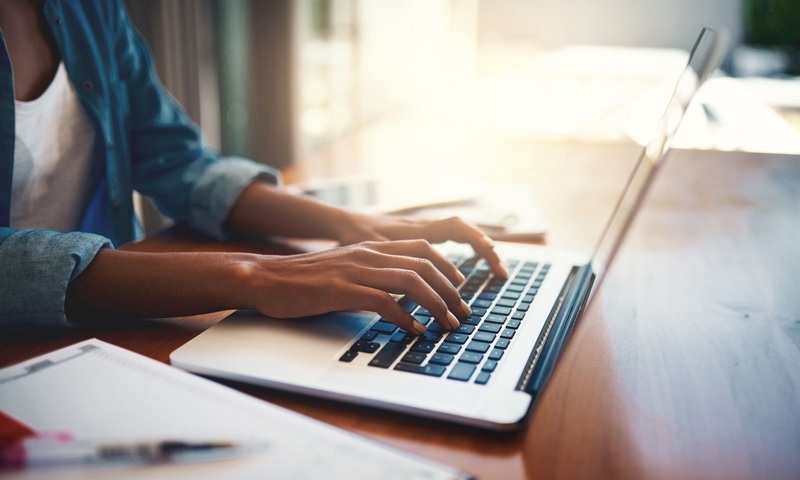 You can call our dedicated team on:
Call: 020 7650 1286
Meet the team
Michelle Victor
Partner
Michelle is a leading consumer rights lawyer and head of the food safety team in London
Angela Bruno
Senior associate solicitor
Angela is a leading product safety and consumer rights lawyer. She also co-manages the food safety team at the London office.
Andrew Jackson
Associate solicitor
Andrew is a associate solicitor in the product safety and consumer law team
We are investigating a potential group claim against Walleys Quarry Ltd and other such entities as a result of the high levels of hydrogen sulphide released into the atmosphere from Walleys Quarry (the Landfill) in Newcastle-under-Lyme. Our investigation will include consideration of the actions of Walleys Quarry Ltd (plus any parent companies), the role of the Environmental Health Agency and any other relevant public bodies. The purpose of our investigation is to determine if there are any viable legal routes which might assist you in recovering compensation for injuries and/or financial losses caused by the Landfill.
Anyone who has suffered from injury, financial losses or a loss of amenity as a result of the pollution (namely hydrogen sulphide) emitted from Walleys Quarry. As such, those who live or work near to the landfill are likely to be affected.
At this stage of the claim, you need to follow the two steps below to join the claim:
Complete the initial questionnaire
Review and confirm your agreement to our legal documentation (which will be sent to you via email).
There are a number of deadlines that may apply to each claim. These will vary depending on the type of claim you are eligible to bring.
Claims have strict time limits and you cannot make a claim once the relevant time limit has passed. We would suggest getting in touch with a member of our team or completing our form as soon as possible.
We will be bringing these claims on a 'No Win-No Fee' basis under a Conditional Fee Agreement (CFA)
This means that your contribution to our costs, including success fee and any unrecovered disbursements, will be capped at 25% (including VAT) of any damages you recover for the work done of this CFA. This is referred to as the 'overall cap'.
If you do not win your case you do not have to pay us anything, as long as you abide by our funding agreement.
Once you have checked that you are eligible to bring a claim, we will ask you to read through our funding agreement and sign the same. You will then be a client of the firm.
If you lose (that is, you get no money back from the Defendants), then you do not have to pay us anything. We are investigating After the Event (ATE) insurance to protect you against the risk of losing and being exposed to the defendants' legal costs.
You may have other sources of funding your claim other than the funding package we are offering, such as legal expenses insurance. Many home insurance products include legal expenses insurance, either automatically or as an optional add-on. You should contact your insurers to check.
If you are a member of a trade union, you should check whether the union will fund you.
If you have such an alternative source of funding, then it may be cheaper for you to use it than the funding package we are offering. We are not offering to act via such legal expenses insurance/union funding, so if you wish to use it you may need to instruct another firm.
Yes - if you are over 18 and are the parent or legal guardian of a child, you can bring a claim on behalf of a child. To do so, each child needs to be signed up as an individual client by:
Completing the initial questionnaire with the child's details
Review and confirm your agreement to our legal documentation
Thereafter, you will be referred to as the child's litigation friend. If a claim is successful, the compensation award to the child will need to be approved by a judge in an Infant Approval Hearing.
Each person in the household will have a different set of circumstances, whether it be a different medical history, age or perhaps financial losses. As a result of these differences, separate deadlines and legal routes may apply.
We need to ensure that we have circumstances and details of each individual to ensure that we can provide accurate legal advice.
Yes, but there are a number of deadlines that may apply to each claim. These will vary depending on the type of claim you are eligible to bring.
A member of our team will inform you if you are out of time to bring a claim.
At this stage we are agreeable to investigating claims for individuals who have not visited a medical professional. If you have suffered from an injury, we would always recommend that you visit a medical professional to ensure you can access treatment.
No, we are investigating claims on behalf of those who rent and own their property; alongside workers who do not live near the landfill.
'A Community in Crisis' - Walleys Quarry, living next to a landfill
Associate solicitor Tina Patel and paralegal Jessica Harrison discuss Walleys Quarry, a landfill located in Jessica's hometown of Newcastle-under-Lyme and the devastating impact living next to a landfill can have for residents.
PM's comments prompt demands for urgent action to halt pollution from Walleys Quarry
Demands for action over toxic fumes from landfill site Walleys Quarry have intensified further following a pledge from the Prime Minister this week.