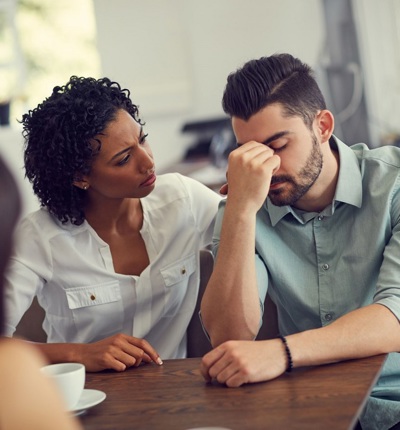 Fatal and serious accident claims
Find out how our team of expert injury and rehabilitation lawyers can help
If you or a loved one have been seriously injured we can help you to claim compensation for your injury to help pay for the support and rehabilitation you need.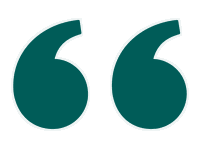 Leigh Day fields a 'very committed team who take on difficult and unusual cases with great courage and success' and whose 'strength in depth is extraordinary'.
Get help today
Call our serious injury team on 020 7650 1200
Fatal and serious accidents can happen in a range of settings, both at work and in public places. Common scenarios include:
Fatal accidents at work
Road traffic collisions
Extreme sports injury
Falls from a building or bridge
Victim of a natural or manmade disaster
If you've lost a loved one in a fatal accident or you yourself have suffered a serious accident, it can be an incredibly traumatic experience for all those involved.

With any injury suffered or death due to negligence, you may be owed compensation from those responsible to help support rehabilitation and offer some sense of justice.
With a serious accident, the victim who suffered the injuries will likely make a claim (when they are of sound body and mind to do so). Where the victim lacks the mental capacity to bring the claim, a close family member or friend may be appointed their litigation friend.

With a fatal accident claim, the claim will be made by the executor or administrator of the estate.

Our expert team of serious injury and fatal accident solicitors provide a human touch when dealing with such sensitive cases.
We understand the difficulties you face, coping with grief and financial worries, and support you through these hard times.
Ready to talk? Contact our team of expert serious injury and fatal accident lawyers to discuss your claim. Call 020 7650 1200 today.
See what our clients say
Visit Trustpilot to see what our clients have said
Causes of fatal or serious accidents
Accidents can happen almost anywhere due to a range of factors. Often, the injury or death will be due to negligence on the part of an individual or organisation. This could include a lapse in health and safety standards, both for fatal accidents at work and in public places.
Fatal claims can also be attributed to the direct action of an individual or group. For example, in the event of a terrorist attack that sadly claims the life of your loved one.
Main causes of fatal or serious accidents
Some of the main causes that lead to fatal or serious accident claims include:
Cycle crashes can cause serious long-term brain and spinal injuries, broken collar bones and death, whether another cyclist or vehicle is involved in the accident or not.
Terrorist attacks, train crashes, explosions and building fires are all disasters resulting in fatalities and life changing injuries for many survivors. Natural disasters such as flooding, fires and hurricanes can have a similar effect.
A lack of safety equipment, training and planning can cause fatal accidents in the workplace. Construction sites, factories and farms where heavy machinery is present are common places for serious accidents.
Road traffic collisions can lead to serious injuries and death. There were 1,784 reported road deaths across Great Britain in 2018. Whether you were a driver, passenger, pedestrian or other road user, if the accident was not your fault you may be entitled to compensation.
Types of serious injuries
Thankfully, not all serious accidents result in a fatality. However, those involved can still suffer traumatic injuries that significantly affect their life and those of their loved ones.
When the accident was caused by negligence on behalf of another individual or group, you may have a claim if you or a loved one has experienced any of the following serious injuries.
Serious injuries you can claim for
Losing a limb is one of the hardest injuries to learn to live with, whether it's the result of a car crash or accident at work. It can affect your career, where you live, financial future and daily life.
Severe head and brain injuries may require long-term treatment and rehabilitation. In some cases, they can leave loved ones without capacity, requiring a litigation friend to pursue a claim.
Serious falls, road traffic collisions and more can lead to spinal injuries. These may affect movement and even cause paralysis.
Next steps in a serious injury claim
Free consultation
Start with a free initial consultation to discuss the details of you or your loved one's case
Talk to an expert
Talk to a specialist serious injury or fatal accident solicitor in our personal injury team on 020 7650 1200
Be listened to
We will listen to your case, ask any relevant questions for further information and advise you on whether you have a claim and what to do next.
Get help today
Call our serious injury team on 020 7650 1200
Depending on the circumstances of your claim, we will inform you of who is eligible to make the claim, what you need to do and what to expect if an inquest is required. Normally you have three years to bring fatal claims from the date of the death or when you realised injuries sustained in an accident caused their death.
Fatal and serious accident FAQs
If the deceased left a will appointing executors, typically the executor of the estate will make the compensation claim following a death. They will make the claim on behalf of both the estate and those who were dependent on the deceased for income and services.

If the deceased did not leave a will or did not appoint an executor, the administrator of the estate will usually make the claim.
If the executor or administrator of the estate does not make a claim, those dependent on the deceased can make a claim on their own behalf.
When an accident causes a fatality, there may be an inquest. If there is a police investigation and that results in a prosecution, it is however highly unlikely that there will be.
An inquest is not a trial, it is an investigation by the coroner to determine the cause of death. It will not apportion blame but will answer four questions:
Who was the deceased
When and where they died
The medical cause of death
How they came to their death
If the Coroner deems is appropriate, they may make a "Prevention of Future Deaths Report" where they feel action should be taken to stop similar deaths happening again.

The information that comes out of an inquest can be used by your legal team to support a fatal claim, as it can help prove who was at fault.

At Leigh Day, we may be able to represent you at the inquest into your loved one's death.
You may need to gather evidence to support your claim. This can be to prove the accident happened, it caused any injuries or death, was due to negligence (where relevant), and to support any costs being claimed.

Evidence can include:
Witness statements, CCTV or camera phone footage from scene of the accident
Police reports and personal testimonies to highlight instances of negligence
Medical records, documents and statements that detail the serious injuries and/or cause of death
Financial records and documents that show loss of earnings and costs incurred due to the accident
Fatal or serious accident compensation
Every case is different, which means the amount of compensation you could receive will vary depending on its nature. The amount awarded aims to help your rehabilitation and/or cover the costs incurred by a loved one's death.

In serious injury claims, compensation can be recovered for losses including:
Pain and suffering – for the injuries sustained, the treatment required and the long-term problems these will cause
Loss of earnings – whether the individual is unable to return to work, or to the same work, due to serious injury.
Rehabilitation costs – Physical and psychological therapies, treatments and support required due to injury.
Aids, equipment, medication costs – for items required due to the injury and for rehabilitation
Care and assistance – for the support provided by family and friends
Travel expenses – to and from medical appointments related to injuries sustained and rehabilitation.
In fatal cases, compensation be claimed for losses such as:
Pain and suffering – suffered by the deceased between the time of the incident and death
Bereavement damages – a statutory payment to the spouse of the deceased
Funeral costs – For the family to cover this unexpected cost.
Loss of earnings –for the dependents relying on the deceased's income
Loss of services – for the dependents who relying on the deceased for services to the family and around the home.
No two cases are the same, so it is important to discuss the particular circumstances with your solicitor. Call today on 020 7650 1200.
Why choose Leigh Day?
Experience
Our team of serious injury and fatal accident solicitors has more than 35 years' experience in this areas
Sensitivity
Unrivalled expertise in dealing with the most sensitive cases
Highly ranked
Leigh Day is 'a leading light in the PI industry' and offers advice and legal 'guidance to claimants at every stage' of litigation. - Legal 500 2020
Serious injury case studies