Data breach compensation and claims
Data breaches can have serious financial and emotional impacts
All organisations that hold personal information about individuals have a responsibility to keep this information safe.
If the organisation discloses this information to someone else without the person's permission this is known as a data breach.
Our current data breach claims
Data breaches can occur
If someone from the organisation deliberately shares confidential information with others without the person's knowledge
When a successful cyber-attack or hack leads to a criminal gaining unauthorised access to the information. This is usually due to organisation's failing to have adequate security measures in place to prevent the attack.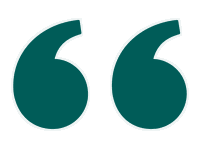 Sean Humber is instructed by clients seeking advice on data breaches involving sensitive personal data. He represents individual claimants as well as companies. "He's very responsive, professional, innovative and looks for solutions for his clients." "He's a great strategic thinker and lawyer."
Chambers and partners 2022
Each year, the Information Commissioner's Office (I.C.O.), the UK's independent body set up to uphold information rights, issues fines totalling many millions of pounds against organisations for failing to keep people's personal information safe.

While some breaches affect only one person, other data protection breaches may affect millions of people and can make the national news. Some recent high-profile examples include:
Over nine million EasyJet customers had their personal details hacked as a result of a cyber-attack;
Over 100 TalkTalk customers had their personal information hacked in a series of data breaches suffered by TalkTalk in 2014 and 2015;
Over three million mobile phone customers' personal details were hacked as a result of a successful cyber-attack of Carphone Warehouse's IT system in 2015.
If a cyber-attack or hack has compromised your personal data, you may be entitled to data breach compensation. This can cover the loss of control over this information together with any anxiety and distress suffered and any financial losses incurred.
More information about data breaches and information rights
Data breach FAQs
Breaching the law can result in a fine for the organisation responsible. The amount depends on the circumstances of the case, up to a maximum of €20 million or 4% of total annual worldwide turnover in the preceding financial year (whichever is higher).
Organisations must report a data breach to the I.C.O., as the relevant authority, without undue delay and no later than 72 hours after being made aware of it. Any longer than this and they must give reasons for the delay. The organisation is also obligated to tell its affected customers without undue delay when there is a data breach affecting their personal information. Often, when an organisation contacts somebody affected by the data breach, it will also say that it has reported the matter to the I.C.O.
Why choose Leigh Day?
Our human rights department has more than 20 years' experience working across the field of data protection and privacy.

With the constant updates to how individuals and businesses use personal information and data, we keep on top of changes to information and data protection law to best advise our clients. We have brought successful compensation claims in cases where others wrongly accessed clients' personal, medical and financial information.

Partner Sean Humber has a vast level of experience in privacy, data breach and information law. He has achieved settlements across cases when confidential information was disclosed deliberately and accidentally without a person's consent or knowledge. Claims against a range of companies, the police, local authorities and the NHS.

Partner Gene Matthews has almost 20 years of experience bringing group claims (multiple party actions) on behalf clients against multi-national companies and actions against the Government.
Please be assured that we treat all personal data in accordance with our privacy policy.