If you believe your human rights have been denied to you Leigh Day's human rights and civil liberties team is one of the leading team of practitioners in this specialist area in the country.
Bringing together a mixture of public law, civil liberties, discrimination, health and social care expertise, our lawyers act for individuals, groups and organisations across a wide range of legal areas.
The common thread linking all our clients is that we challenge the lawfulness of decisions, acts, omissions and policies of public bodies and authorities on their behalf.
Our human rights solicitors and lawyers are dedicated to ensuring access to justice for our clients in the notoriously expensive UK legal system.
Physical and sexual abuse often violates the survivor's human rights. Our specialist abuse claims solicitors have successfully acted for survivors of childhood sexual abuse, abused adults with learning difficulties, and for older people abused whilst resident in hospitals or care homes.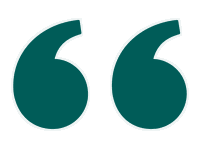 Firms like Leigh Day are essential to redress the balance between big organisations and 'the small man' seeking justice.
Unfortunately the Human Rights team does not currently have capacity to take new telephone enquiries (except in relation to Dublin III immigration detention cases). We will amend this page when the position changes.
If you have an impairment which means you are unable to submit your enquiry in writing then please call and inform the person taking the call. Arrangements will then be made for you to speak to a member of staff about your enquiry.