Find the right legal advice as a professional
Employment law can be very complicated, especially for a senior executive. You're likely to find that contract negotiations, pay, bonus disputes, and disciplinary issues require early legal advice.
Our expert solicitors at Leigh Day offer specialist employment law advice for senior executives.
Years of experience
Our employment solicitors have extensive experience acting for and advising clients on senior executive employment law. Whatever your position or profession, we can help you navigate complex employment rights and disputes.
We'll work around your schedule
We work together alongside your commitments to offer the very best in the way of advice and, where necessary, representation, to protect and promote your career and professional reputation.
Experts in employment and discrimination
Our solicitors regularly act for senior and junior regulated professional roles. Whether you need advice on contractual negotiations or wish to challenge mistreatment in the workspace, Leigh Day is here to help.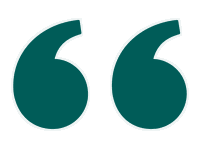 Leigh Day provide an exemplary level of expertise. The breadth and depth of knowledge they bring is incredible. Their capacity to pull together an appropriate team is very high.
Chambers and partners 2024 Employment: Senior Executive client UK
Get help today
Call us today on 020 7650 1200 or fill in our short form and we will get back to you
How we can help: Our senior executive legal rights services
Being in a senior executive role can be stressful. While senior executive employees may benefit from increased pay and rewards, we understand that the more responsibility you have, the more complicated your employment negotiations may be.
Executive legal advice services are critical for mitigating complex employment disputes. There are various ways we help senior executives at Leigh Day:
Pay and bonus disputes
Pay and bonus negotiations can be incredibly complex at executive level, especially if share options are involved. It's important to receive the right legal advice.
You may also wish to make a discrimination claim if you believe you're being underpaid or have received a lower bonus for a discriminatory reason. The concern might be connected to sex, race, sexual orientation, disability, age or another protected characteristic or it might be connected to the fact that you have raised wrongdoing at work. We have experience of disputes in all these areas.
Employment contracts
If you're taking on a new role as a senior executive, we can help advise you on your contract and its obligations and benefits.
We can also help you understand the impact on your legal rights if your contract changes through promotion or when you take on a new role.
Unfair dismissal and redundancy
If your contract has been terminated in a manner which you consider to be unfair, you could have an unfair dismissal claim. We can also advise you about redundancy.
Our solicitors have years of experience bringing successful claims to employment tribunals for unfair dismissal and discrimination disputes.
Exit and settlement negotiations
It is almost certain that you will require independent legal advice to agree to terms of exit and settlement as a senior executive.
Discrimination, victimisation, and harassment
Our employment solicitors have a wealth of experience handling workplace discrimination and harassment cases. If you have a discrimination claim as a senior executive, or have been affected by harassment in the workplace, we'll take the time to listen to your experience.
Restrictive covenants
You may find that your senior executive contract features restrictive covenants that prevent you from entering employment with a competitor after you leave. It may also include restrictions about poaching clients and staff. This is a complex area affecting your ability to work after you leave a role and so is particularly significant in a Senior executive context. Making mistakes in this area after you have left can give rise to complex and costly litigation, and so getting good advice about the scope of what you can and cannot do is particularly important.
Who can we help? Employment law for senior executives
Our employment solicitors advise senior executives who work across a wide range of disciplines including, but not limited to:
Banking and finance professionals
Accountancy and management consultancy sector staff
Legal professionals: barristers, solicitors, and legal executives (including partners, LLP members and in-house lawyers (including General Counsels))
Members of the Institute of Engineering and Technology
Senior NHS staff and management
Doctors and dentists
Senior Local government professionals
Academic and education staff and management
NOTE: While we can provide the full range of employment law advice and representation for senior executives across multiple industries in both the Employment Tribunal and the Courts, we cannot advise on or act in actual cases before regulatory bodies.
Ready to talk? Contact us today on 020 7650 1200 and a member of the team will get back to you.
Get help today
Call us today on 020 7650 1200 or fill in our short form and we will get back to you
Key contacts
Mike Cain
Mike Cain is a partner in the employment department specialising in work on behalf of senior executives. He has over a decade of experience across the entire range of employment and discrimination law including litigation of national and international significance and has acted in high profile discrimination and whistleblowing claims against several international financial institutions and legal services providers as well as government employers.
Nick Webster
Nick Webster is a senior associate solicitor in the employment team, and a discrimination expert. He has worked on successful cases, including acting for an IFA regarding allegations of misconduct and dishonesty and achieving a settlement that was close to a years' pay and an agreed reference.