Have you or a loved one been diagnosed with mesothelioma or another asbestos-related illness? If you have our team of specialist lawyers can help to guide and support you and your family at this very difficult time.
Get help today by calling freephone 0800 6895854.
You can be assured by our track record. We have handled many of the landmark decisions for asbestos sufferers and our cases have not only provided substantial compensation, but have also changed the law. We act for clients on a No Win No Fee basis, and have recovered millions of pounds in compensation to provide financial support and peace of mind for our clients.
The leading national charity Mesothelioma UK recognises our expertise and recommends our work, as do many of the UK's asbestos support groups, so we can offer you experience and specialist knowledge wherever you live.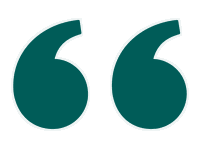 I was unexpectedly diagnosed with Mesothelioma last year and was encouraged to seek compensation to cover treatments not available on the NHS. Leigh Day who are expert lawyers in the specialist field of asbestos related diseases were suggested. I have absolutely no hesitation whatsoever in highly recommending Leigh Day.