Cycling injury claims
At Leigh Day, we're passionate about cycling and cyclists.
At Leigh Day, we provide services to all cyclists and are the exclusive providers of legal services to members of British Cycling and the British Triathlon Federation.
Our passion extends beyond our day jobs. Our team are all cyclists - racing, touring and commuting. We are members of the All Party Parliamentary Cycling Group and Action on Lorry Danger Group.
We work with charities such as RoadPeace and Brake on issues affecting cyclists and the bike's potential to transform our towns and cities into cleaner, safer and better places to live.  However, there's still a long road ahead, and sadly, cycling collisions and injuries remain common on our roads. 
If you need clear advice and support throughout the legal process to get you back in the saddle, then speak to us today on 020 7650 1200.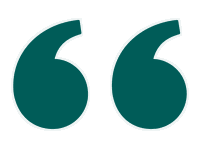 Thank you Leigh Day. You have made an unbelievable difference to my very different life and I will be forever grateful.
If you've had a crash, you need clear advice and support throughout the legal process, to get you back in the saddle. We deal with insurance companies and the police, helping you through the steps that you need to take.
 
If you have serious injuries we focus on your rehabilitation so that you can work towards getting back to your pre-crash quality of life as quickly as possible. We know how to secure early interim payments to help you with your rehabilitation, treatment and purchase of specialist equipment.
 
Our aim is to secure the best possible outcome for you, in compensation and by providing a supportive and continuous level of care.
Meet the team
We are cyclists, we are Leigh Day.
Cycle claims FAQs
If you've had a crash or sustained injuries in a cycling collision that wasn't your fault, you may be able to bring a claim. You can also claim on behalf of:
Your child (under 18) injured in a cycling crash 
A loved one lacking the mental capacity to claim themselves (as a litigation friend) – no time limits apply.
A loved one died from their injuries related to a cycling incident – within three years of the occurrence.
Who your claim is against will depend on the specifics of your case. For example, if you sustained injuries due to poor road conditions, then it may be brought against the local council, whereas, for a road traffic collision, the claim could be made against the driver of the vehicle responsible for the crash.
We work with insurance companies and the police, helping you through the steps that you need to take. If your injury was caused by an uninsured or untraced driver, such as in a hit and run incident, we would deal with the Motor Insurers' Bureau on your behalf.
Contact our specialist team of cycling solicitors for a free initial consultation. Explain the details of your case and they will advise on whether you have a claim and what to do next to progress your case. 

We can help you investigate whether you have a claim and will help to identify what supporting evidence will need to be gathered, to help prove your case and responsibility for your injuries. This can include:
Medical records and documents;
Witness statements from the scene of the crash;
Photographs and/or videos of the collision – such as dash cam, helmet cam or mobile phone footage
Images and maps of the location where it happened;
Documents related to your bike, helmet and any other protective gear;
Financial records.
The amount of compensation you could be awarded will depend on the seriousness of your injuries, their impact on your life and professional cycling career (where relevant). 

We focus on securing compensation so you can return to your pre-crash quality of life where possible. This can include securing early interim payments to help with your rehabilitation, treatment and purchase of specialist equipment.  

Cycling accident compensation can be used to cover any costs to support your rehabilitation, financial and physical suffering, such as:
 
Loss of earnings
Treatment and therapy costs
Travel expenses to rehabilitation sessions
Specialist equipment and care
Physical and mental pain
Replacing your bicycle and any other equipment damaged
Cycle claims can be complex, and we have successfully run thousands of them. Most of the team are very keen cyclists, some have raced at an international level, others have toured the world and the UK, every one of our team understands cycling. So we know what we are talking about when we take on a cycling claim.
At Leigh Day, our teams of specialist cycling lawyers will care for you whilst fighting to get you back on the bike as soon as possible and avoid you suffering financial hardship. We will fight for interim payments and rehabilitation at the earliest opportunity for those seriously injured whilst seeking compensation to provide for your care and other needs.
We have been consistently rated in the top tier by the independent legal directories
The Legal 500
and
Chambers and Partners
for our reputation as specialists with significant experience in this field.  
For more than 30 years, our firm has specialised in the more complex areas of personal injury law, focusing our efforts on achieving justice for our clients.
Cycling brochure
For more information on our cycling team download our cycling brochure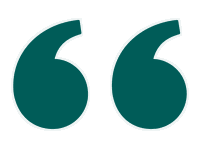 An amazing company ... As a BCF member I been covered and represented by Leigh Day on several cases, on all of those cases the professionalism of Leigh Day solicitors were above my expectations.