Planning, wildlife and environmental law
Leigh Day specialises in environmental work, acting on behalf of individuals, concerned local groups, charities and NGOs. Learn how our expert team can help you with claims around environment law.
Leigh Day is widely regarded as one of the leading law firms specialising in claimant environmental work in the UK and around the world.
Our specialist teams deal with a wide range of wildlife, planning and environment law issues. These vary from planning enquiries, statutory appeals and judicial reviews to environmental litigation before the Court of Appeal, Supreme Court and both the European and African regional courts.
We act for individuals, concerned local groups, charities and NGOs where legal issues and concerns around the environment are involved. Find out more about our work across environmental law and see how we can help, or get in touch with one of our specialist solicitors today.
Our International environment work
Leigh Day's international team brought the first cases which defined the law for how multinational corporations based in the UK could be held accountable for pollution and massive environmental degradation
Our environmental law services
What is environmental law?
Environmental law is one of the newest areas of domestic and international law that covers a diverse range of areas. These can include everything from community groups acting against businesses responsible for pollution, to corporate social responsibility, wildlife and planning concerns.
Everyone, from individuals to large companies, can be affected by environmental law. It could play an important part if you plan to extend your home, have experienced ill health due to environmental degradation or seen wildlife diminish when you work for an animal or environmental protection charity, for example.
Greater regulation, the introduction and updating of environmental laws and an increased focus on climate issues by governments around the world are expanding the importance of environmental and planning law.
What is the Environment Act?
The Environment Act passed into UK law in 2021. It provides the UK government with greater powers to legally set targets for:
Air quality
Biodiversity
Natural habitat restoration
Resource usage
Waste reduction
The Environment Act aims to stop the decline in species by 2030, ensure new developments improve or create habitats for nature, and tackle deforestation abroad. For businesses, this may introduce new incentives and regulations around practices, such as recycling, sustainability and pollution.
The independent Office for Environmental Protection (OEP) will enforce the new environmental targets and hold government and public bodies to account.
Who can environment law affect?
As environmental law spans a wide area, it can affect a range of individuals, businesses, groups and government bodies – either to bring a claim or defend allegations.
Some of the main ways individuals, charities and community groups might use environmental law is for:
How Leigh Day can help with environment and planning law
If you want to use the law to help protect the environment and slow down the impact of climate change, our specialist lawyers can help. We routinely take on strategic and innovative challenges to proposals that threaten to damage and destroy the environment.
From working with campaigners wanting to legally challenge fossil fuel extraction, to helping charities and community groups protect wildlife under threat, at Leigh Day we can assist across all aspects of environment and planning law.
To find out if you may have a claim and how our specialist team might be able to help, contact our environment team. Speak to one of our solicitors or arrange a call back. They will listen to your case, assess whether you have grounds for a claim and advise on the next steps to take.
International environment law
Our international team brought the first cases that defined the law for how multinational corporations based in the UK could be held accountable for pollution and massive environmental degradation. This particularly covers the extractive industries of mining, oil and gas, caused by their activities outside the UK.
The cases brought by the team have held internationally recognised companies to account for their activities in countries often with weak environmental protection. This includes lower production costs, and the power within a local jurisdiction to influence the development or environmental regulations for their own means.
Our international team has represented thousands of individuals from local communities across the world. We've provided legal representation to obtain compensation for damage to their health or livelihood, by taking legal action in UK courts.
Discover more about international environmental damage.
Why choose Leigh Day?
Our "ground-breaking work" and "commitment to ensuring justice for clients" means we are consistently ranked as a leading firm for environmental and public law cases in the two main legal directories – The Legal 500 and Chambers and Partners.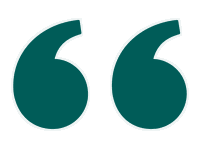 The lawyers have an excellent grasp of complex environmental issues.
Chambers and partners 2024
We are passionate about access to environmental justice for all and are experts in the bespoke costs' regime for environmental cases. With more than 35 years' experience working in both the UK and internationally on a range of environmental cases, we have the skills, knowledge and reputation to assist with many claims.
Get in touch with someone from our team to discuss your claim today:
Our environmental work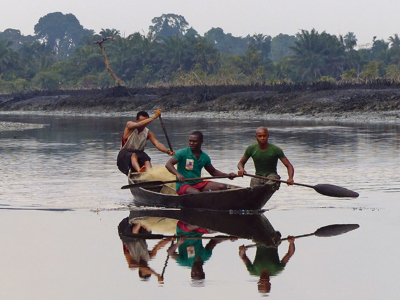 Shell - Bodo
Leigh Day took the case of the Bodo villagers to the High Court in London, four months before the case was due to go to trial, Shell agreed a landmark settlement for £55 million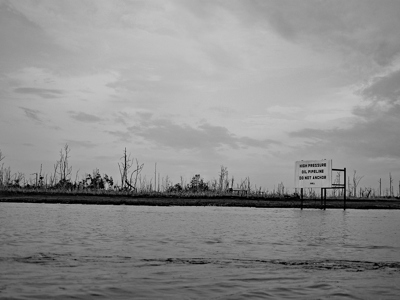 Shell - Ogale and Bille
In October and December 2015, the Ogale and Bille Communities in the Niger Delta filed claims in the English Courts against Shell. The cases involve devastating oil pollution caused by Shell's operations.