Asbestosis is a chronic lung disease caused by prolonged asbestos exposure. It is a form of pneumoconiosis – a long-term disease of the lungs caused by the inhalation of asbestos fibres in dust. This can progress and lead to shortness of breath, serious health complications and even death.
If you or a loved one are diagnosed with the disease, then you may be able to bring an asbestosis claim. Contact our specialist asbestos lawyers to discuss your claim. Call us on freephone 0800 6895854 for a no obligation, and completely free, consultation.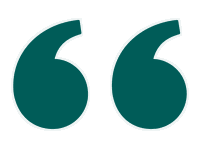 'Leigh Day have assembled what is probably the most experienced team of asbestos lawyers anywhere in the UK.'"
Ready to talk?
Speak to one of our expert lawyers in complete confidence, with no obligation
Sometimes you may see asbestosis described as pneumoconiosis or interstitial pulmonary fibrosis on benefit forms or death certificates. 
The disease usually become symptomatic many years after the exposure has taken place. We can help you with any claims, including those for asbestosis compensation after the death of a loved one. Call us on freephone +44808 2712267 for a no obligation, and completely free, consultation.
Asbestos educational grants
Leigh Day is committed to supporting research and education into asbestos illnesses and operate a charitable fund to support medical professionals to assist with education including attending conferences, lectures and professional development. To find out more email our team.