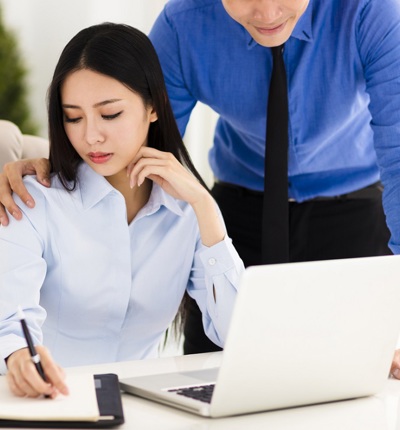 Workplace bullying and harassment
You should feel safe and comfortable in your workplace to do your job to the best of your abilities. If you've been affected by bullying or harassment at work though, it can affect your performance and wellbeing. You may want legal workplace bullying advice to resolve the situation.
At Leigh Day, we apply our employment law expertise to offer specialist advice and help you bring workplace bullying and harassment claims. Your claim may arise from:
Threats at work
The spread of malicious rumours
Cases of sexual harassment
Denial of progression opportunities
Teasing, offensive or patronising jokes or remarks
Whether you seek an apology or compensation, we understand it can be difficult to speak out against bullying at work. Contact Leigh Day for workplace bullying and harassment advice, to discuss your case in a sensitive manner with a specialist discrimination and harassment lawyer and start your claim.
Get help today
Get in touch
Cal us today on 020 7650 1200 or fill in our short form and we'll call you back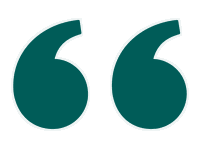 'Leigh Day are without doubt the most important employee firm. The impact the team has had upon modern employment litigation is unrivalled.'"
Harassment at work
Harassment is any unwanted physical, verbal or non-verbal conduct that violates someone's dignity or creates an intimidating, hostile, degrading, humiliating or offensive environment for them. As an employee, any harassment you experience in the workplace could be a one-off act, or a series of ongoing incidents.
Examples of harassment at work may include, but are not limited to:
A manager targeting an employee through humiliation, stripping them of responsibility and tasking them with menial work, imposing unattainable deadlines or refusing promotions.
A colleague, or a group of colleagues, singling out an individual through spreading rumours, threats, abuse – either verbal or physical – and even practical jokes.
Harassment may also occur if it's about someone you're connected with personally – such as a child, partner, sibling or parent.
Although harassment is deemed unlawful under the Equality Act 2010, some cases and claims can be easier to prove than others.
Sexual harassment at work
Equality law in the UK also prohibits sexual harassment. This is unwanted conduct of a sexual nature that has the purpose or effect of violating someone's dignity or creating an intimidating, hostile, degrading, humiliating or offensive environment for them.
It's also considered to be sexual harassment in instances where an employee is treated less favourably due to either submitting to or rejecting unwanted conduct of a sexual nature.
We understand that these situations can cause great distress, so if you wish to bring a sexual harassment at work claim, we always treat such cases with the utmost care.
Types of harassment claims
There are seven characteristics protected against harassment under equality law. If you experience unwanted conduct at work that is connected to one of these, you may have grounds to bring a claim for harassment at work.
The protected characteristics are:
Age
Disability
Gender reassignment
Race
Religion or belief
Sex
Sexual orientation
Even if you experience harassment at your workplace unrelated to the protected characteristics listed above, it may still be a breach of an employer's duties of trust and confidence to its staff if it is sufficiently serious.
Get help today
Get in touch
Cal us today on 020 7650 1200 or fill in our short form and we'll call you back
Bullying at work
While harassment is defined in UK law to be unwanted conduct relating to the seven protected characteristics, there is no specific definition of bullying.
However, it is generally behaviour that is offensive, intimidating, malicious or insulting. Bullying at work can involve the misuse of power – through positions of authority, physical strength or the ability to coerce through intimidation – that makes someone feel vulnerable, upset, humiliated, undermined or threatened.
As with harassment, bullying can take the form of physical, verbal or non-verbal conduct. At work, this behaviour may breach an employer's duties of trust and confidence to its staff and depending on the reasons for the workplace bullying, it may also be unlawful.
A 2020 CIPD report discovered that almost a quarter of employees believe challenging bullying is 'swept under the carpet' within their organisation. It may therefore be helpful to seek external workplace bullying advice and support from our specialist solicitors.
How to make a bullying or harassment claim
In instances of bullying or harassment at work, it can be best to first attempt to find a resolution informally. If this isn't successful, your other available options may include speaking to your manager or HR, or a trade union or governing body representative.
If the situation isn't resolved following your employer's formal grievance procedure, you may wish to seek legal advice and start a bullying or harassment claim.
As the claim will likely be against your employer and bullying and harassment at work can be challenging to prove in some circumstances, legal advice and representation can help strengthen your case.

At Leigh Day, we offer a free consultation. A specialist harassment lawyer within our employment team will listen to your story, assess whether you have grounds for a claim and advise you on the best next steps.
Bullying and harassment at work compensation
Any compensation secured from successful claims for bullying and harassment at work will vary depending on the case. There are many different types of harassment an individual may be subjected to in the workplace, so the potential bullying or harassment at work compensation you could receive is as varied as the circumstances.
Case factors can include the:
Type of bullying or harassment experienced in the workplace
Length of time the situation lasted
Resulting physical or mental injuries
Compensation for harassment can cover things such as loss of earnings, psychological trauma and therapy costs.
Our work across bullying and harassment law
With the support of Nick Webster of Leigh Day, Kim Beaney successfully brought an Employment Tribunal claim for sexual harassment at work, direct discrimination and discriminatory dismissal against her employer, Highways England. Watch her story below.
If you've experienced bullying or harassment at work, contact Leigh Day in the strictest confidence for expert legal advice and start your claim today.
Harassment and bullying settlements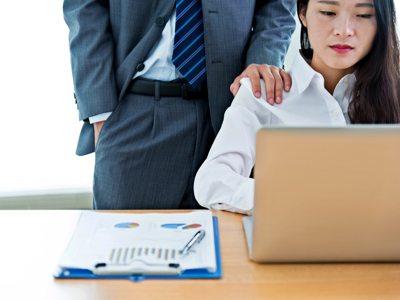 Successful personal injury claim brought for sexual harassment in the workplace
A healthcare professional has settled a claim against her hospital trust employer following sexual harassment and assaults she experienced from a co-worker.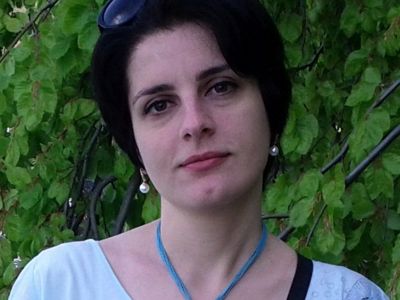 Former Dyson Engineer succeeds in harassment and discrimination claim 
A former engineer of Dyson Technology Ltd has succeeded in her claims for harassment and discrimination related to religion while working at Dyson Technology Ltd.
Employment tribunal hands down damning sexual harassment judgment against Highways England
The Employment Tribunal has handed down a damning judgment against Highways England following a successful claim for sexual harassment, direct discrimination and discriminatory dismissal brought by Derbyshire woman Kim Beaney.