We have an expert team of employment lawyers who assist people who have been treated less favourably because they have 'blown the whistle' at work. Contact us today to see whether you have a claim against your current or former employer.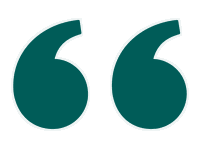 'Leigh Day are without doubt the most important employee firm. The impact the team has had upon modern employment litigation is unrivalled.'"
Whistleblowing is where a worker discloses information which the worker reasonably believes tends to show a wrongdoing has been committed, is being committed, or may be committed.
'Wrongdoing' includes crimes, miscarriages of justice, a failure to comply with legal obligations, risks to health and safety, damage to the environment, and the covering up of any of these acts. 
The worker will be protected from being placed at a disadvantage, including being dismissed, if they made this disclosure of information because they reasonably believed it was in the public interest to do so (although that does not have to be their principal motive for making the disclosure).
What this broadly means is that a wrongdoing which only affects one person, where the interests of others are not affected, is unlikely to be in the public interest. Whether the disclosure of information is the cause of the disadvantage or dismissal will come down to the employer's motivation.
For a dismissal to be unlawful, the disclosure of information must be the core or real reason that the employer dismissed the worker. For any other disadvantage to be unlawful, the disclosure of information must have had a material influence on the employer when it subjected the worker to that particular treatment. 
Examples of whistleblowing include:
Raising concerns over the lawfulness of a tendering process, including reference to breaching contractual obligations 
Raising concerns with regard to patient safety in the NHS
Raising concerns about regulatory breaches and fraud