McDonald's claim
Employees should be safe at work and we will take action for those who have been exposed to unsafe workplaces
Learn more
It only takes a moment to see if you can join the claim
Join the claim
What is the claim about?
Leigh Day is bringing a collective legal action against McDonald's following a BBC investigation in which crew members working for the fast-food giant allege they "were being groped and harassed almost routinely".
Leigh Day believes that young current and former staff at McDonald's could be entitled to bring claims, whether or not they have directly experienced harassment, because they could have been exposed to unsafe work practices. The legal team is arguing that this has enabled and fostered a culture of inappropriate and unlawful behaviour towards McDonald's young staff.
Can I join the claim? 
In order to be a part of the claim, you must be:
Aged 19 or under and working for McDonald's; or
Aged 19 or under at the time you left your employment with McDonald's*.
The claims are for age and/or sex discrimination, and both male and female claimants are eligible to bring the claim.
*If you have left McDonald's, you will be asked to give us further information in order for us to assess whether you may have a claim.
Check your eligibility and join the claim
BBC investigation
Since details of the BBC investigation were made public, Leigh Day has been contacted by McDonald's staff who have instructed the firm to start legal action on their behalf. Several claims have already been filed with the Employment Tribunals.
In response to the BBC's investigation, McDonald's said it had "fallen short" and "deeply apologised" and that there was "simply no place for harassment, abuse, or discrimination" at the company.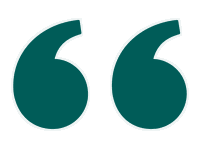 Kiran Daurka, a partner in the Leigh Day employment team, said:
Young crew members, many of whom will be in their first job, are unlikely to know what steps to take when they feel physically or psychologically unsafe at work.
Information and Support
If you, or someone you know, has been affected by abuse or harassment, then the following organisations may be able to help.
Samaritans is available for anyone struggling to cope and provide a safe place to talk 24 hours a day.
Phone: 116 123
Visit the Samaritans website here.
Victim Support provides emotional and practical help to victims or witnesses of any crime, whether or not it has been reported to the police.
Phone: 08 08 16 89 111 (24/7)
Visit the Victim Support website here.
The 24/7 Rape & Sexual Abuse Support Line run by Rape Crisis England & Wales, offers support to anyone of any gender aged 16+ in England and Wales who has experienced any form of unwanted sexual behaviour, no matter when or where it happened. Webchat is available via the website.
Phone: 0808 500 2222
Visit the Rape Crisis website here.
The Survivors Trust has 120 member organisations based in the UK & Ireland which provide specialist support for women, men and children who have survived rape, sexual violence or childhood sexual abuse. 
Phone: 08088 010818
Visit the Survivors Trust website here.
Our sign-up process is as straightforward and as transparent as possible. It only takes a few minutes to find out if you are eligible to join the McDonald's claim.
We will just ask you a few questions to help us determine if we can bring a claim on your behalf.
Please answer truthfully.
CHECK YOUR ELIGIBILITY AND JOIN THE CLAIM 
We treat all personal data in accordance with our privacy policy.
Once you have completed the form, you will be asked to agree to the terms of the claim.
The full terms for joining the claim are set out in our Damages Based Agreement – which you can review after checking your eligibility.
We are bringing the claim on a 'no win, no fee' basis, which means you do not have to pay anything to join the claim. You will only be charged a percentage of the compensation awarded if the claim is successful.
After you have accepted the terms and conditions of the claim, your information will be sent to our expert legal team, who will assess whether we can bring a claim on your behalf. 
We will contact you either via email or over the phone if we need any further information from you.
Check your eligibility and join the claim
Why choose Leigh Day?
Experienced claimant lawyers
At Leigh Day, we don't act for big corporations – we act for individuals. Our employment and discrimination lawyers have plenty of experience bringing group claims against major corporations, including Amazon, Asda, Bolt, EasyJet and Uber. In these claims, we acted for groups of clients numbering from 15 to 50,000 in size.
Specialist legal teams
The experience we have built up over more than 30 years of holding corporations to account is unrivalled. This means you can rest assured our expert team knows the best way to represent you.
Successful track record
We are leading employment and discrimination lawyers, and are top-ranked by Legal 500 and Chambers and Partners.
To register your interest please contact us on the below channels: