Discrimination at work
Get in touch today if you are facing discrimination in the workplace
You are entitled to fair treatment in your workplace under the Equality Act 2010. If you have been treated unjustly at work because of your age, disability, gender reassignment, marriage or civil partnership, pregnancy or maternity, race, religion or belief, sex, or sexual orientation, we can help.
Our expert team of discrimination and harassment lawyers has a great deal of experience representing individuals who have faced discrimination and harassment at work. Contact us for advice or to start your claim today.
Get help today
Call us today on 020 7650 1200 or fill in our short form and we will call you back
Make a discrimination claim
It can be a difficult and stressful experience to bring a discrimination or harassment claim against a colleague or employer. But you don't need to suffer alone.
Get in touch and one of our discrimination lawyers will take the time to understand your individual needs, listen to and help with your case in a sensitive and sympathetic manner.
Our main goal is to find the resolution you need. We'll give you honest discrimination advice, explain your prospects of a successful claim, and guide and support you through your options.
If we feel you have good grounds for a discrimination claim, we can represent you in court to help secure the compensation you deserve. This includes for issues based on discrimination such as:
Acting on your behalf, we are also not afraid to take on some of the biggest and most powerful institutions in the country. We have been involved in many ground-breaking cases involving high-profile claims for millions of pounds.
As well as individual clients, we also act for:
Trade unions and their members
Charities
Non-governmental organisations (representing groups of people disadvantaged by a particular policy)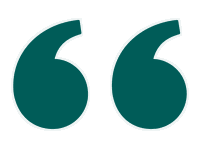 'Leigh Day are without doubt the most important employee firm. The impact the team has had upon modern employment litigation is unrivalled.'"
Our discrimination claim services
Get help today
Call us today on 020 7650 1200 or fill in our short form and we will call you back