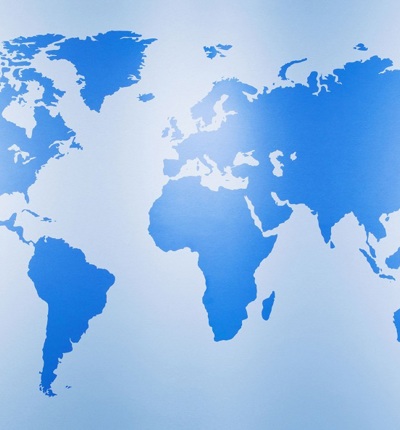 Asbestos claims overseas
We have helped clients from around the world secure asbestos compensation
35+
years' experience in the field
Asbestos is a dangerous fibre that can have serious consequences on a person's health. Its effects are also silent – with most asbestos-related illnesses and symptoms starting to show decades after any exposure.
Because of this, many of those affected may have moved overseas and started a new life outside the UK, unaware of the impact asbestos can have. At Leigh Day, our expert asbestos team specialise in helping British ex-pats and other people living abroad who were exposed to asbestos in the UK bring claims against those responsible.
We've acted for numerous clients living overseas, including those living in Australia, South Africa, Jamaica and America. We also work alongside local solicitors to ensure you receive direct access to legal advice and information, ensuring you get the same level of service abroad as you would in the UK.
Get in touch today to speak to our asbestos team about your case.
Ready to talk?
Contact our team on +44 20 3780 0384 or complete our short enquiry form.
Can I bring an asbestos claim if I don't live in the UK?
In most cases, yes. If you were exposed to asbestos in England and Wales, you usually need to bring a legal claim in the UK. That's because the company (usually your former employer) who you worked for when you were exposed to asbestos will be responsible under UK law. However, you can still make a UK asbestos claim from overseas using the same process.
You might also be entitled to claim benefits and payments from the British government, even if you no longer live in the UK. We can help you secure early payments for the financial support you need as soon as possible.
How to start an asbestos claim in the UK when living overseas
The process of starting an asbestos claim when living abroad is similar to making a claim in the UK. However, instead of meeting your solicitor face-to-face, any discussions will be done by video-calls, over the phone and via email.
The first step is to contact our team to discuss your case and one of our specialist solicitors will assess whether you have grounds for a claim. They'll listen to your story and outline the best next steps to help build your case. This may involve gathering and sending us evidence such as:
Medical reports
Employment contracts
Witness testimonies
Photographic or financial records.
We will always try to reach a settlement without the need for a court hearing. However, when this isn't possible, we will work around your situation – including attending the High Court using video links.
If your claim is successful, you should receive compensation for any damages to your health and lifestyle. This varies by case but can cover any:
Medical expenses
Loss of income
Travel expenses
Long-term care and home adaptations
Loss of lifestyle.
If you think you may have a claim, contact one of our expert asbestos lawyers today:
You can request a call back at a convenient time or email contact. We will advise you about making a claim and may be able to offer to act on a 'no win no fee' basis.
Will I have to visit the UK to bring an asbestos claim?
No, we won't ask you to travel to England or Wales to start a claim. Wherever possible, we may come to you. We have ex-pat clients all over the world who use email, phone calls and video calls to stay in touch, without the need to travel to the UK.
We will also try to work with a specialist lawyer in your country, so you have a local contact who can also help us obtain important information to build a case easily. This way we ensure our foreign clients receive the same high service as those in England.
In which countries has Leigh Day helped asbestos claimants overseas?
At Leigh Day, we have acted for numerous ex-pat clients all over the world. No matter which country or continent you currently live in, we can help. This includes:
Australia – we have represented Australian asbestos victims for more than 20 years. Two of our partners are members of the Australian Lawyers Alliance and we have close links with specialist asbestos lawyers, medical experts and support groups in all Australian states. We have won numerous cases, including multi-million-dollar settlements and have obtained a lifetime guarantee from one defendant to meet all future medical costs.
New Zealand – we have experience dealing with asbestos cases in New Zealand, which needed specialist advice about claiming from the country's Accident Compensation Corporation (ACC) and repaying funds under ACC rules.
Malta – we work closely with a leading Maltese lawyer, usually in cases concerning former British shipyard workers, and have a proven track record of winning cases for our clients.
South Africa – we pursued a successful group claim on behalf of 6,000 South African workers and their families, who were exposed to asbestos while mining.
Europe (France, Spain, Germany and more) – we have acted for clients major and smaller European countries and have extensive links to lawyers in other territories for their local expertise.
Don't see your country listed? We've got contacts all over the world, including in the USA, Canada, Japan and Korea. Get in touch with our team to find our how we can help with your asbestos compensation claim in the UK.
Are you a foreign lawyer acting for an English asbestos victim?
We work closely with lawyers in other countries to make sure our clients receive the best service and that any asbestos claims are dealt with efficiently.
If you're a foreign lawyer acting for an asbestos victim, contact our team to see how we can work together. We can explain how legal costs operate in England and Wales, and work with you to maximise costs recovery for your client.
Contact us today
Contact our team on +44 20 3780 0384 or complete our short enquiry form.