In early June 2023, organisations throughout the world suffered cyber-attacks through hackers exploiting a vulnerability in Progress Software's widely used MOVEit file transfer tool to access their IT systems. Responsibility for the cyber-attacks was claimed by the notorious Russian ransomware group C10p (Clop). As a result of these cyber-attacks, the personal data of a large number of individuals held on these IT systems has been hacked.
One of the organisations affected is Zellis, a company providing payroll services to a range of other companies in the UK, including British Airways (BA), BBC, Boots and DHL. As a result of the cyber-attack on Zellis, the personal data of current and former employees of BA, BBC, Boots and DHL has been accessed.

Besides Zellis, a number of other UK-based organisations have either come forward themselves, or have been identified by the hackers, to confirm that they have been affected by the cyber-attack. These include Transport for London, Ofcom, Shell, Ernst & Young, AON, PwC, MS Amlin, Digital Insight Technologies Ltd, De La Rue and Level 8 Solutions.

In some of these cases, the organisations held personal data provided by other companies. So, for example, the data breach of AON's IT system seems to include the hack of personal data of DPD staff, which DPD appears to have shared with AON in connection with the provision of employee benefits.

The hackers are continuing to identify new organisations affected by the cyber-attacks daily and, in some cases, are posting the stolen data on their darknet site.

We are investigating claims for compensation on behalf of those individuals affected by the data breach for the failure to keep their personal details safe and the distress and / or financial losses that this has caused. If you are an employee / ex-employee of BA, BBC, Boots or DHL who has been personally affected by the data breach, then click on the appropriate link below and follow the instructions to join the claim.
Join the BA staff data breach claim
Join the BBC staff data breach claim
Join the Boots staff data breach claim
Join the DHL staff data breach claim
Alternatively, if you have been personally affected by the data breach but are / were not working for any of the four organisations listed above, please get in touch by completing this form, identifying the particular organisation holding your personal data that was affected by the cyber-attack, and we can then consider your enquiry further.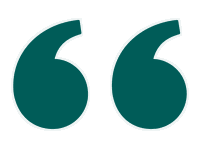 This is a serious data breach, particularly in the cases where financial information has been taken. Clearly, for hackers to be able to access this personal data, something has gone badly wrong.
Why use Leigh Day?
Experienced
Our human rights team has more than 20 years' experience in data protection and privacy claims. This includes challenging multi-national companies as well as local authorities and the NHS.
Informed
We keep on top of changes to information and data protection law to best advise our clients. We have brought successful compensation claims in cases where others wrongly accessed clients' personal, medical and financial information.
Top ranked firm
The human rights team has been recognised as a leader in its field for many years. In 2022, we were top ranked in eight practice areas in Chambers and Partners.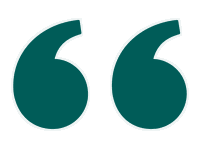 Sean Humber is fantastic at what he does; his professionalism and customer skills are second to none. It's an absolute pleasure having him as my solicitor.
Chambers and partners 2023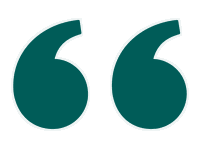 Gene Matthews takes really bold cases on serious issues and has a habit of winning them.
Chambers and partners 2023
Our human rights team challenge multi-million-pound corporations who have unlawfully shared their customers' information or failed to invest in adequate security measures, resulting in a data breach.
Contact the team by telephone on 0203 780 0376 or send an email.
Mass hack at BBC, British Airways, Boots and DHL sparks class action lawsuit probe Morning Star 20.7.23

BA, BBC and Boots hit by cyber security breach with contact and bank details exposed Sky News 5.6.23

What does the BBC, Boots and British Airways cyber attack mean for HR? People Management 8.6.23

MOVEit hack: BBC, BA and Boots among cyber attack victims BBC 6.6.23