Tina Patel
Partner
Tina Patel is a partner in the consumer law team.
Tina is a partner in Leigh Day's personal injury department, specialising in consumer law claims. She is an experienced litigator and recognised as a 'rising star' by the Legal 500 and an accredited Senior Litigator with the Association of Personal Injury Lawyers (APIL).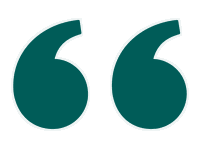 Tina Patel is a rising star.
What people say
"Irene & Tina have been a pleasure to deal with throughout. Wholeheartedly would recommend them. Friendly and polite and able to answer questions without the legal jargon that I am not accustom to. I chose Leigh Day due to the nature of my person injury, being quite a niche beauty treatment. I received damages in the higher bracket of my injury and the case is closed in under 1 year! I am over the moon. Thank you Irene & Tina!"

"I can't begin to thank you enough for all your patience, help and support throughout this and am utterly grateful for everything you have done to support me during this. Thank you so much for everything you have done for me. I am eternally grateful to you and your team." - Ms Sheldon, client

"I had a unique case of personal injury against a Beauty salon, Leigh Day were fantastic from the start. Extremely knowledgeable, understanding and empathetic. They worked very hard in an area of very little regulation & managed to secure a good settlement under circumstances that were very difficult. I would recommend them to anyone. Thank you once again for all of your efforts and support with this case, you have been brilliant." - Ms Bell, client

"Your staff at all times have been a joy to work with, particularly Tina Patel, and I am delighted with the final result thank you." - Mrs Stonor, client

"I found Tina very easy to talk to and was impressed with her advice at the end of the process."

"I would just like to thank Tina for her time and effort in settling my case. Thank you so much."

"Tina Patel has been efficient, clear and a calming influence during all the negotiations. A very good job!!!"
 
"I would like to take this time to thank you for all your hard work and for the professional and dedicated way you handled my case. Everything you have done is very much appreciated."

"I would particularly like to thank Tina Patel for all her support, explanations, guidance and patience."
Legal expertise
Tina is recognised by her peers as an expert in consumer law and product safety claims. She represents individuals who have suffered catastrophic injuries and losses including those relating to defective products , cosmetic products/treatments and defective sports equipment. She also has experience of insurance litigation and environmental claims.
Medical devices/products 
Tina has significant experience in medical device claims having previously represented individuals in multiple product liability group actions including the ASR hip litigation where many had suffered permanent, life changing disabilities. She represented individuals in the group with the most serve injuries including those who have undergone Girdlestone procedures or where complex causation issues arise.
Tina has also led and successfully concluded claims on behalf of individuals in claims arising from the Profemur hip prothesis and glucose monitoring devices. She currently represents individuals who have suffered injuries from failed knee replacements, Intrauterine Devices and cochlear implants.
Cosmetic products/treatments
Tina leads the team that act on behalf of a number of individuals who have suffered injuries from the use of cosmetic products and cosmetic procedures. She has successfully negotiated settlements with various cosmetic clinics, salons and manufacturers. Recent successes include representing individuals for allegedly defective gastric bands, an anaphylaxis reaction to PPD in hair dye, a claim for a client following facial burns and dermatological problems following an LED facial, claims for permanent facial scarring following laser hair removal, and a successful Methylisothiazolinone (MI) claim against cosmetic giant Clarins. She is currently representing individuals who have suffered burns and disfigurement from treatments involving lasers and LED therapies.
JF V LYNTON LASERS GROUP LTD (2023) Lawtel Date of Award/Settlement 22 June 2023 PSLA Damages £25,000 (£25,000.00 RPI). The claimant, a thirty-six-year-old woman, received £34,000 total damages following a high intensity focused ultrasound treatment to her face in September 2021. She experienced pain during the treatment and immediately following the treatment noted approximately 30 raised linear marks across both cheeks. The appearance improved with conservative treatment (Retinol, micro needling, chemical peels and platelet rich plasma treatment) over the course of six to twelve months, but she was left with permanent scarring.
Insurance/environmental Claims
Tina currently represents individuals who have suffered damage to their land following an oil spill at a neighbouring hotel in Greater London.
Defective sports equipment
Tina has experience of claims involving individuals who have suffered severe injuries from the use of defective sporting and gym equipment including defective bikes. She is a believer in promoting safety in sports to protect players from harm and injury.
Before joining Leigh Day in 2011, Tina trained and qualified in a regional firm where she represented individuals in both civil and commercial litigation matters, personal injury, and provided representation at inquests. She has been involved in a number of high-profile claims including the 'Toxic Sofa' claims against the Home Retail Group.
Tina is highly experienced in Alternative Dispute Resolution, particularly arbitration and always seeks to go the extra mile for her clients to recover the maximum damages and rehabilitation they need.
Tina is an advocate for promoting consumer safety; she regularly comments on the requirement for greater regulation and transparency in the cosmetic industry. She continues to push for legislative changes to protect consumers undergoing cosmetic treatments.
Memberships
Tina is an accredited member of the Association of Personal Injury Lawyers (APIL) with senior litigator status and is the co-ordinator of APIL's Costs and Funding Special Interest Group.
Accreditations
Legal 500 rising star
Tina Patel in the news
Read Tina's blogs
News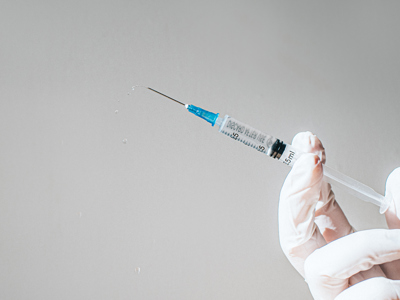 Consumer lawyer welcomes government plans to discuss cosmetic tourism with European counterparts
Consumer law specialist Tina Patel has warned of the dangers of travelling abroad for cosmetic surgery following the death of a British woman during buttock enlargement (Brazilian butt-lift) surgery at a hospital in Turkey.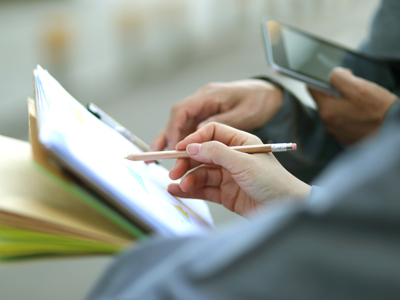 Leigh Day response to government consultation on licensing of non-surgical cosmetic procedures
Leigh Day has written to the Department of Health and Social Care providing its view on how to make non-surgical cosmetic procedures safer for consumers.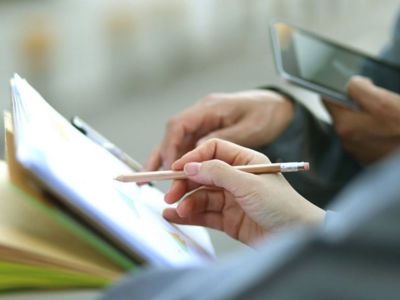 Is product safety law about to change in favour of consumers?
Following the publication of the European Commission's proposed updates to the Product Liability Directive, Tina Patel and Jennifer Ellis consider whether product safety legislation may, at last, be shifting to a more consumer friendly position.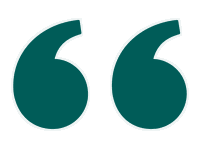 The service I received was excellent, it couldn't have been bettered.