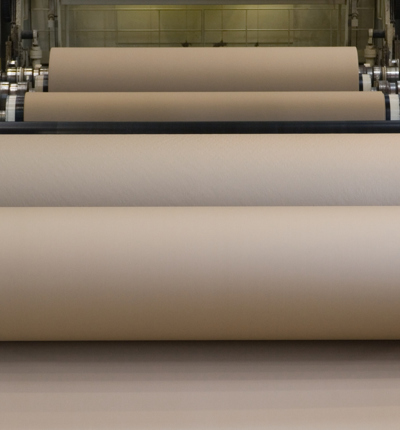 Crush injury claims
Make a crush injury compensation claim today if you have suffered a crushing incident at work
Crush injuries at work can have serious and sometimes life-changing consequences. If you have been injured in a crushing incident in the workplace, you may be able to make a crush injury compensation claim.
Your employer has a duty of care to protect you from injuries at work. Suffering a crushed finger, hand or limb can have serious implications on your ability to work in the future. A life-changing injury such as amputation may mean that you can never work in your chosen field again.
The most common types of crush injury involve unfenced or unguarded machinery, for example in a factory or on farms where hands or limbs can be drawn into mechanisms such as balers.
Our workplace injury team has represented many people following a crushing incident. Contact us as soon as possible to investigate a crush injury claim.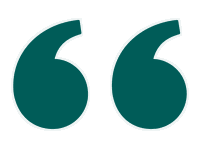 From the first phone call to the last, communication was wonderful - keeping me updated and explaining each stage of the case so I never felt lost or confused. The case was resolved promptly with no difficulties or qualms.
Matthew Owen, via Trustpilot
What is a crush injury compensation claim?
A crush injury occurs when a body part is crushed by another object or sustains severe external pressure. They can range from crushing fingers in a door to injuries that result in amputation or paralysis through contact with workplace machinery or vehicles.
A crush injury compensation claim can help secure compensation after suffering a crushing incident at work that wasn't your fault.
Types of crush injury claims
Crush injuries commonly occur in the workplace and in road traffic accidents. They can involve:
Heavy objects falling from height – leading to head injuries and crushed body parts, such as legs and feet.
Unfenced or unguarded machinery – hands can be crushed if caught inside unsafe and exposed machinery.
Faulty equipment – defective machinery can cause accidents and crush parts of the body.
Improper training – if your employer fails to provide appropriate personal protective equipment (PPE), training and information for manual handling and machine operation.
Unsafe working environment – your employer must conduct thorough risk assessments to provide safe and secure working conditions.
Contact with vehicles – motor vehicles as well as industrial lifting equipment vehicles can exert significant forces and severe crush injuries.
Crush injury rules and regulations
Your employer is responsible for providing a safe workplace for employees and contractors by following workplace rules and legislation. However, crush injuries can occur when health and safety regulations are not met.
The Health and Safety at Work Act 1974
This is the primary legislation protecting occupational health and safety and includes :
Training
Display of safety information and signs
Risk assessments
First aid
Workplace facilities
PPE
Health and safety policy
Business insurance.
Reporting of Injuries, Diseases and Dangerous Occurrences Regulations (RIDDOR) 2013
RIDDOR holds you and your employer accountable for reporting serious workplace accidents, diseases and dangerous occurrences (where a major incident could have happened but did not).
When can I make a crush injury compensation claim?
Crush injuries can put your life and livelihood at risk. If you have suffered a crushing accident and can prove your employer failed to comply with health and safety regulations, then you may be able to make a crush injury claim.
For example, if your employer failed to conduct appropriate risk assessments or training, then they will be found liable for any physical and psychological injury as a result.
Our injury claim experts need as much information as possible to prove that the organisation, employer or on-site contractor responsible for health and safety was negligent at the time of your accident.
However minor, a crush injury compensation claim can give you the support you need to help recover from traumatic crushing accidents at work.
What you should do if you've been injured at work
Our expert work injury lawyers can help you if you have been injured at work.
Your health is important and the first thing to do is to get treated.
If you go to hospital, ensure the doctor you see first gets an accurate account of what happened.
Even if you don't need hospital treatment, ensure you talk to your own GP and give them an accurate report.
Your medical records will be requested during the course of your claim.
For incidents in England and Wales, you have three years from the date of your incident to begin Court proceedings. Therefore, talk to a specialist accident at work solicitor as soon as you can.
Your employers should be informed as soon as possible. A copy of the accident book entry should be requested as it can be used as evidence.
The Health and Safety Executive (HSE) may decide to investigate, depending on the severity and type of your injury.
You're not obliged to make any statement to your employers about the accident, just a brief report for the accident book. Avoid making a signed statement, especially straight after the accident.
Your accident should be reported to the Department of Work and Pensions, which will help you to make an application for state benefits.
Gather details and provide information to a specialist work injury lawyer as soon as you can.
Ask your safety representative or shop steward to take photographs at the scene of the accident.
Take photographs of the incident location and injuries suffered as soon as you can after the incident, and throughout the recovery period.
Crush injury FAQs
Typically, you will have up to three years after your accident, or the date of your injury diagnosis, to make a crush injury claim – though there can be exceptions.
Contact us to start a claim as soon as possible, so we can investigate your working conditions appropriately.
Your crush injury compensation claim will run on a 'no win, no fee' basis. This means you will not need to pay legal fees until after your case concludes if you win.
Each crush injury claim is different and will be assessed individually. Our injury claims specialists require as much evidence as possible to calculate your compensation, including:
The long-term effect of the injury on your life
Extent of physical and psychological damage
Any necessary medical treatments
Significant changes to your home
Time off work and impact on earning.
Care and assistance required.
Download our personal injury brochure
Download a copy of our personal injury brochure to learn more about how we can help you and how we have helped others following a serious injury