Manual handling includes movements such as lifting, lowering, pushing, pulling and carrying.  If these movements are not carried out correctly there is a risk of injury, including musculoskeletal disorders (MSDs) such as pain and injuries to tissues in the limbs and back, joint injuries, and repetitive strain injuries. Heavy manual labour, awkward postures and existing injuries are all risk factors in the development of MSDs.
Our workplace injury team has represented many people following a injury from manual handling, talk to us as soon as possible to investigate a claim.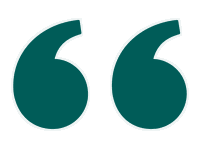 I was recommended Leigh Day by a friend and after my personal experience with them I can understand why. Ross Whalley was my representative for my case and he could not have been more professional or helpful.
Kevin Hammond, via Trustpilot
If you are asked to move equipment, loads or objects manually your employer must take every precaution available to help you avoid injury. This includes providing the appropriate training and relevant equipment, and by avoiding hazardous manual handling wherever possible.
The Health and Safety Executive (HSE) makes a number of recommendations to avoid manual handling injuries in the workplace. These include:
Reducing the amount of twisting, bending and reaching
Avoiding lifting from the floor, or above shoulder height
Adjusting storage areas to reduce the need for manual handling
Reducing carrying distances
Assessing the weight to be carried
Considering using lifting aids such as forklift trucks 
If lifting a heavy item cannot be avoided employers should ensure that staff have been trained in good handling techniques for lifting.
What you should do if you've been injured at work
Our expert work injury lawyers give you guidance on what to do if you have been injured at work.
It goes without saying that your health is paramount and the first thing to do is seek treatment for your injury.
If you have to go to hospital make sure that an accurate account of the accident is given to the doctor who first treats you there. Always talk to your own GP as soon as possible, even if you don't need hospital treatment, and make sure he or she has an accurate report of the accident.
Your medical records will be requested during the course of your claim. 
Talk to a specialist accident at work solicitor as quickly as possible. There is a time limit of three years from the date of your accident for starting Court proceedings.
Report your accident to your employers as quickly as possible, and ask for a copy of the accident book entry as this will become important evidence in your claim. Depending on the severity and type of your injury the Health and Safety Executive (HSE) may carry out an investigation. 
You don't have to make any statement to your employers about the accident, apart from a brief report to be entered in the accident book. Generally, it is inadvisable to make a signed statement, particularly in the period immediately after the accident.
Report your accident to the Department of Work and Pensions. This will help you to make an application for state benefits.
Get details of any witnesses to your accident and pass this information to a specialist work injury lawyer as soon as possible.
Ask your shop steward or safety representative to take photographs of the accident scene. 
Take photographs of your injuries as soon as possible after the accident, and at regular intervals during your recovery.
Download our personal injury brochure
Download a copy of our personal injury brochure to learn more about how we can help you and how we have helped others following a serious injury