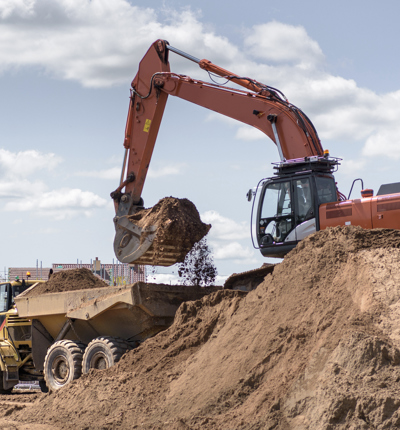 Construction site injury claims
Contact us if you need advice and guidance to make a construction site injury claim after an incident at work.
35+
years' experience in the field
If you have been injured in an incident at work in the construction industry, you may be able to make a claim.
Construction site injury claims are there to help you secure compensation after an injury at work. You can make a claim against:
Your employer
The main contractor
Another contractor on site
The manufacturer or supplier of faulty equipment
Our workplace injury team has represented many people and families. If you or your family have suffered from the consequences of a construction injury or fatality at work, talk to one of our construction site injury claims consultants as soon as possible to investigate a claim.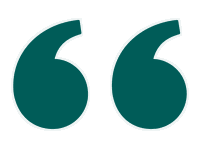 I had the pleasure to deal with Ross Whalley who is an incredible personal injury solicitor and who has helped me recover a great sum of money as part of my claim.
Rosalba Garcia, via Trustpilot
What is a construction industry claim?
Construction site injury claims can provide compensation and support so you can focus on recovery after an incident at work.
Everyone should have a safe working environment, especially when you may be exposed to potential risks in the construction industry. However, mistakes and incidents can still occur.
Construction site industry claims can result from health and safety breaches and negligence in the workplace.
Construction injuries can vary from small bruises to those injuries having a significant negative effect on your life. Even if your incident had a minor impact, you could still make a claim if your employer did not follow regulations.
More than two million people work in the construction industry, which is statistically one of the most dangerous sectors for causing injury and ill health. If you work in the sector, you don't need us to tell you that yours can be a very dangerous job.
The construction industry accounts for approximately 5% of the employees in Britain, but 22% of fatal injuries to employees and 10% of reported major injuries happen within this industry.
We can offer legal advice and help you identify who is responsible for your injury so you can make a claim.
Types of construction industry injuries
Some of the major causes of construction injuries include:
Falling objects – If a hazard at work caused an object to fall and injure you, even from a low height, then you may be able to claim.
Defective equipment – Faulty tools and personal protective equipment (PPE) may result in an injury that was not your fault.
Slips, trips and falls – Safety hazards such as spills, obstructions, faulty ladders and unsecure scaffolding can result in construction site injury claims if your employer did not mitigate risks.
Injuries while lifting, carrying and handling heavy items – If your employer fails to carry out risk assessments and proper manual handling training required by health and safety regulations.
Electric shock – Faulty electrical equipment and wiring can lead to serious injuries and fatalities.
Construction industry rules
Like all workplaces, construction sites are subject to health and safety regulations to which employers must adhere.
Your employer and/or the main contractor on site have a duty to provide you with a safe environment, safe equipment and a safe system of work. Other companies working on construction sites also have to comply with health and safety regulations.
The Construction (Design and Management) Regulations 2015
These rules and regulations are put in place to improve your health and safety on site in the construction industry. This guidance applies to all construction projects and includes:
Sensible risk management
Employing the right people for the right job
Offering the correct information about risks and risk assessment.
The Health and Safety at Work Act 1974
This guidance protects everyone's health and safety at work in the UK, including the construction industry. Regulations include:
Health and safety policy
Risk assessment
Adequate training and information
Appropriate workplace facilities
First Aid
Accident and illness reports
Displaying a poster or offering employees a leaflet of the laws and regulations at work.
The Six Pack health and safety regulations
Six different directives, generally referred to as the Six Pack, also relate to the construction industry. They are:
Management of Health and Safety at Work Regulations 1999 – this is the main set, the central part of which lays out the duty of employers to carrying out full risk assessments.
Manual Handling Operations Regulations – help avoid the need for manual handling or lifting that could cause injury.
Display Screen Equipment (DSE) Regulations – ensure health and safety training for DSE users.
Workplace (Health, Safety and Welfare) Regulations – rules enforcing the right to work in good conditions.
Provision and Use of Work Equipment Regulations – ensuring any equipment provided for use is fit for purpose.
Personal Protective Equipment (PPE) Regulations – where necessary, PPE should be suitable, compatible with other PPE, properly maintained and used appropriately.
How Leigh Day can help with construction industry claims
Leigh Day construction injury lawyers have particular expertise in dealing with construction site injury claims based on a deep knowledge and understanding of the industry. We can also access the information needed to support our client's claims and prove their losses, allowing us to maximise our clients' compensation.
We can represent you even if you work on a self-employed basis or contractor (CIS). Contact us and a construction site injury claims consultant can help advise you.
We have secured hundreds of thousands of pounds in compensation for people whose long-term health has been seriously compromised after a serious incident at work, or who have been left paralysed or brain damaged. We have also represented families at inquests into the deaths of people who have been killed at work.
We have successfully brought claims on behalf of workers in all trades, including:
Steel erectors
Scaffolders
Electricians
Carpenters
Crane drivers
Labourers
What you should do if you've been injured at work
Our expert work injury lawyers give you guidance on what to do if you have been injured at work.
It goes without saying that your health is paramount and the first thing to do is seek treatment for your injury.
If you have to go to hospital, make sure that an accurate account of the incident is given to the doctor who first treats you there.
Always talk to your own GP as soon as possible, even if you don't need hospital treatment, and make sure he or she has an accurate report of the incident.
Your medical records will be requested during the course of your claim.
Talk to a specialist solicitor as quickly as possible. There is a time limit of three years from the date of your incident for starting Court proceedings for UK construction site injuries.
Report your incident to your employers as quickly as possible and ask for a copy of the accident book entry as this will become important evidence.
Depending on the severity and type of your injury, your employer may report the incident to the Health and Safety Executive (HSE) by way of a RIDDOR report and the HSE may carry out an investigation.
You don't have to make any statement to your employers about the incident, apart from a brief report to be entered in the accident book. Generally, it is inadvisable to make a signed statement, particularly in the period immediately after the incident.
Report your incident to the Department of Work and Pensions. This will help you to make an application for state benefits.
Get details of any witnesses to your incident and pass this information to a specialist work injury lawyer as soon as possible.
Ask your shop steward or safety representative to take photographs of the incident scene.
Take photographs of your injuries as soon as possible after the incident, and at regular intervals during your recovery.
Download our personal injury brochure
Download a copy of our personal injury brochure to learn more about how we can help you and how we have helped others following a serious injury
Our construction injury claim work
We are currently pursuing a number of construction site injury claims including:
Our previous claims also include injuries caused by:
Electrocution
Falls down holes or shafts
Being hit by falling objects
Collapsing trenches
Movement of construction site traffic
Our construction injury team works closely with our asbestos and industrial disease team and our award-winning employment department to ensure that construction workers have the benefit of expert advice and representation.
Construction injury FAQs
You will usually have up to three years to make a construction site injury claim. Try and contact us as soon as possible to start a claim, so we can assess the conditions of your construction site more accurately. Our specialist personal injury lawyers will also assess your circumstances individually.
Construction site injury claims often run on a 'no win, no fee' basis, meaning you won't pay any legal fees until after your case concludes.
Contact us and one of our construction site injury claims experts will be able to discuss your case and what you may be entitled to.
Every construction claim is unique. To calculate your compensation, our construction site injury claims experts require as much evidence about your construction injury as possible, including:
The impact of the injury on your life
Extent of physical and psychological damage
Medical treatments as a result of the incident
Significant changes to your home
Time off work.
News and blogs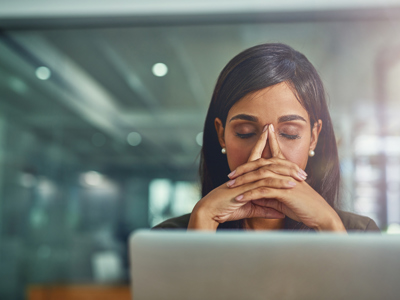 Health and Safety Executive workplace injury statistics 2020-2021
Occupational Injury Partner, Ross Whalley, analyses HSE's recent publication on workplace injury.
COVID-19 Public Inquiry - occupational health and safety issues
Personal injury solicitor Ross Whalley discusses the occupational health and safety issues we think should be covered by the upcoming public inquiry into the COVID crisis.