Employers must make sure that workers are fit and competent to operate workplace vehicles. If your employer does not maintain a safe workplace, including regular risk assessments and training, and you are injured in a workplace vehicle incident you may be able to claim compensation. 
Our experienced accident at work claims team can advise you about starting your compensation claim if you have been injured in a workplace vehicle incident.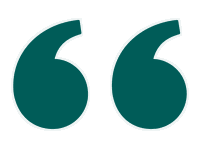 Ross was excellent - offered very clear explanations and clear pros/cons at each point a decision was needed. For me it meant that what could have been a very stressful set of choices became relatively straightforward and I've felt that I've understood what has been going on throughout.
A Haldane, via Trustpilot
You may work in a job that means you have to drive or use work vehicles such as fork lift trucks, lift trucks, mobile plant, dumper trucks, cherry pickers, tractors or other farm vehicles. Your job may also involve you using cars, vans or lorries. Your employer has a duty of care towards you and must take every step possible to reduce the risk of workplace transport incidents.
What you should do if you've been injured at work
Our expert work injury lawyers give you guidance on what to do if you have been injured at work.
It goes without saying that your health is paramount and the first thing to do is seek treatment for your injury.
If you have to go to hospital make sure that an accurate account of the accident is given to the doctor who first treats you there. Always talk to your own GP as soon as possible, even if you don't need hospital treatment, and make sure he or she has an accurate report of the accident.
Your medical records will be requested during the course of your claim. 
Talk to a specialist accident at work solicitor as quickly as possible. There is a time limit of three years from the date of your accident for starting Court proceedings.
Report your accident to your employers as quickly as possible, and ask for a copy of the accident book entry as this will become important evidence in your claim. Depending on the severity and type of your injury the Health and Safety Executive (HSE) may carry out an investigation. 
You don't have to make any statement to your employers about the accident, apart from a brief report to be entered in the accident book. Generally, it is inadvisable to make a signed statement, particularly in the period immediately after the accident.
Report your accident to the Department of Work and Pensions. This will help you to make an application for state benefits.
Get details of any witnesses to your accident and pass this information to a specialist work injury lawyer as soon as possible.
Ask your shop steward or safety representative to take photographs of the accident scene. 
Take photographs of your injuries as soon as possible after the accident, and at regular intervals during your recovery.
The accident at work team acted for Daniel when he was injured at work. Mr Hughes was at work on a construction site, which was not under the control of his employer.
As on most construction sites, there were various other third party subcontractors present, all performing different functions as part of the project. The defendant's employees had left several large gas pipes on the site which was impeding operations.
Following a request, one of the defendant's employees agreed to remove the pipes by vehicles. However, instead of cutting up the 40 metre pipe to put in a vehicle, the defendant's employee attached the piping to the rear tow bar of his van. He then drove the van across the worksite at speed with the long piping dragged along the ground behind. The pipe hit Mr Hughes, knocking him to the ground and fracturing his leg.
The incident was reported to the Health and Safety Executive and investigated. The defendant accepted legal responsibility for the incident because of their employee's negligent actions.
Download our personal injury brochure
Download a copy of our personal injury brochure to learn more about how we can help you and how we have helped others following a serious injury
The work injury team at Leigh Day also acted on behalf of a farm worker who suffered a partial amputation of his little finger and partial thumb function loss when he was asked to move some 'H' shaped steel girders.
Rather than lifting the girders out of the ground the supervisor said that they should be lifted straight onto the tines of a forklift truck. A safer method would have been to attach chains to the H girder, and then lift from the ground.
To save time the supervisor lifted the girder onto the forklift truck which became unstable. It slipped and trapped our client's right hand when he suffered a serious injury.
This has led to permanent problems in his day to day activities. The case was settled for £70,000.
News and blogs
Lawyer for Salisbury crash victims calls for action plan to prevent future collisions
A lawyer representing victims of the Salisbury train crash has called on the Rail Accident Investigation Branch (RAIB) to confirm what actions have been taken to ensure that a similar collision is prevented.