Falling from height claims
Falls from heights cause the most serious types of injury and remain the single biggest cause of fatalities at work. 
If you or a family member has suffered a fall from height at work you may be able to bring a personal injury compensation claim. Our workplace injury team has represented many people, and families, following a fall from height, talk to us as soon as possible to investigate a claim.
Employers have a duty to protect their employees from harm.  Working at heights is particularly dangerous and there are specific laws to protect workers from death and injury caused by a fall from height.  

Employers must make sure that work at height is thoroughly planned, supervised and carried out by competent people.  Employers must ensure that the appropriate type of equipment (ladders, scaffolds, tower scaffolds etc) is used for these tasks, and that workers have the correct equipment to minimise the risks of a fall, such as safety nets. Employers must provide training on the correct use of equipment.

Employers should also consider whether work at height can be avoided by providing alternative equipment, for example installing cables at ground level, or using extendable tools from the ground to avoid having to use a ladder.
What you should do if you've been injured at work
Our expert work injury lawyers give you guidance on what to do if you have been injured at work.
It goes without saying that your health is paramount and the first thing to do is seek treatment for your injury.
If you have to go to hospital make sure that an accurate account of the accident is given to the doctor who first treats you there. Always talk to your own GP as soon as possible, even if you don't need hospital treatment, and make sure he or she has an accurate report of the accident.
Your medical records will be requested during the course of your claim. 
Talk to a specialist accident at work solicitor as quickly as possible. There is a time limit of three years from the date of your accident for starting Court proceedings.
Report your accident to your employers as quickly as possible, and ask for a copy of the accident book entry as this will become important evidence in your claim. Depending on the severity and type of your injury the Health and Safety Executive (HSE) may carry out an investigation. 
You don't have to make any statement to your employers about the accident, apart from a brief report to be entered in the accident book. Generally, it is inadvisable to make a signed statement, particularly in the period immediately after the accident.
Report your accident to the Department of Work and Pensions. This will help you to make an application for state benefits.
Get details of any witnesses to your accident and pass this information to a specialist work injury lawyer as soon as possible.
Ask your shop steward or safety representative to take photographs of the accident scene. 
Take photographs of your injuries as soon as possible after the accident, and at regular intervals during your recovery.
We secured compensation for the bereaved family of a man who fell 23 metres from the platform of an industrial boiler at work. 

Our accident at work team liaised with the authorities investigating the death, organised representation at the inquest and issued a compensation claim against the various companies working on the site where the fatality occurred. 

Once criminal proceedings had concluded the civil claim for compensation was settled.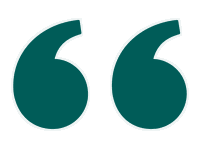 For many my husband's death is just another statistic. For me, it is an irreversible tragedy that has changed my life forever"
Our client following her husband's death
Falling object compensation claims
Your employer has a duty of care to prevent you being injured by a falling object at work. Talk to our team if you have suffered an injury at work from a falling object.

Your employer should take steps to ensure that adequate training is given on avoiding injury from falling objects, and that suitable and effective safeguards are in place to protect you.
The appropriate personal protective equipment, such as hard helmets, must be available to employees who are at risk of injury from falling objects. Warnings must be given to staff about the risk of falling objects which can be verbal and through the use of signage.

Whenever a load is moved employers should ensure that these are not lifted, lowered or swung over anyone's head. Workplaces must be kept clean and tidy, and tools kept in the correct storage area once they have been used.
We represented a foreign national who sustained a very serious head injury in the UK when pallets containing steel frames fell on him. The pallets had not been stacked safely, and he had been offered no health and safety training.

We were able to secure a number of interim payments which allowed the man to undergo a course of treatment in the country where he lived, and for him to be flown back to the UK to be assessed by medical experts.

His claim was complex. His loss of earnings was considerable, based on the fact that he would have remained in the UK if he had not been injured. The team had to issue court proceedings after which the case was successfully settled for £250,000.