Hand arm vibration claims
Hand Arm Vibration Syndrome (HAVS) used to be called Vibration White Finger (VWF), and is caused by the prolonged use of hand-held power tools such as power drills, hammer drills and pneumatic drills, sanders, chainsaws, road breakers and powered lawnmowers.
Our workplace injury team has represented many people who have suffered the effects of HAVS, talk to us as soon as possible to investigate a claim.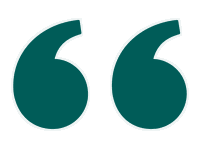 I thank God that Leigh Day was in charge of handling my case. I want to specifically thank Ross Whalley and his team for handling my case with the up most care and professionalism from start to finish.
Mr L Pierre, via Trustpilot
HAVS can lead to significant poor health, including painful and disabling disorders of the blood vessels, nerves, muscles and joints, and the connective tissues of the hand and forearm.  Some 2 million people are at risk of HAVS in the UK.  While it is preventable, once the damage has occurred it is permanent and people who have developed this syndrome are often unable to work in their previous role.
Symptoms of HAVS, which is often triggered by cold weather, include:
 
tingling 'whiteness' or numbness in the fingers
fingers changing colour
the loss of manual dexterity
the loss of strength and grip in the hands
In rare cases the sufferer may lose fingers.
Employers have a duty to protect their workers from harm, and The Control of Vibration at Work Regulations 2005 tell employers what steps they have to take to ensure that their employees are protected from developing HAVS. 
Download our personal injury brochure
Download a copy of our personal injury brochure to learn more about how we can help you and how we have helped others following a serious injury
What you should do if you've been injured at work
Our expert work injury lawyers give you guidance on what to do if you have been injured at work.
It goes without saying that your health is paramount and the first thing to do is seek treatment for your injury.
If you have to go to hospital make sure that an accurate account of the accident is given to the doctor who first treats you there. Always talk to your own GP as soon as possible, even if you don't need hospital treatment, and make sure he or she has an accurate report of the accident.
Your medical records will be requested during the course of your claim. 
Talk to a specialist accident at work solicitor as quickly as possible. There is a time limit of three years from the date of your accident for starting Court proceedings.
Report your accident to your employers as quickly as possible, and ask for a copy of the accident book entry as this will become important evidence in your claim. Depending on the severity and type of your injury the Health and Safety Executive (HSE) may carry out an investigation. 
You don't have to make any statement to your employers about the accident, apart from a brief report to be entered in the accident book. Generally, it is inadvisable to make a signed statement, particularly in the period immediately after the accident.
Report your accident to the Department of Work and Pensions. This will help you to make an application for state benefits.
Get details of any witnesses to your accident and pass this information to a specialist work injury lawyer as soon as possible.
Ask your shop steward or safety representative to take photographs of the accident scene. 
Take photographs of your injuries as soon as possible after the accident, and at regular intervals during your recovery.
HAVS case study
We acted for a man who developed HAVS after using vibrating machinery at work for more than 10 years. In his role he was involved in mains laying which involved digging up road using vibrating machinery. 
He first noticed symptoms of HAVS when he was on holiday. After he had been swimming his fingers appeared notably white.  Soon after he saw an Occupational Health specialist who diagnosed HAVs.
His employer admitted legal responsibility for exposing him to excessive vibration in the course of his work but disputed that the vibrations had caused his symptoms. 
A former employer refused to admit that the man had ever worked for them but, if he had, they denied that there was any excessive vibration and also disputed that the vibrations had caused his symptoms.
The Leigh Day accident at work team investigated, gathering evidence from a Vascular Surgeon who confirmed the man had HAVS caused by his workplace exposure. Civil proceedings were issued against both the employers.
A couple of months before the trial, both employers offered the man a five-figure settlement proposal which he accepted. Our client still works for his second employer, but in a different role which involves no exposure to vibrating tools.