PPE claims
Contact us following an injury or fatality due to inadequate or an absence of personal protective equipment (PPE) and make a claim today
35+
years' experience in the field
If you or a loved one have suffered an injury, or if someone has died due to a lack of personal protective equipment (PPE), then you could make a claim for compensation.
Everyone deserves a safe workplace. Your employer has a duty of care to take every possible precaution to protect the safety and wellbeing of their employees. This includes assessing and providing effective PPE, as well as checking to see this is worn, and training to safeguard against all potential risks encountered.
Our workplace injury team has represented many people and families following an injury or fatality due to inadequate or defective PPE. Talk to us as soon as possible to investigate a claim.
What is personal protective equipment (PPE)?
Personal protective equipment (PPE) protects users against health and safety risks and workplace accidents. It includes items such as:
Gloves
Safety footwear
Eye protection
High-visibility clothing
Safety helmets
Safety harnesses
Respiratory protective equipment (RPE)
The HSE (Health and Safety Executive) point out that even where safe systems of work and engineering controls have been applied, some hazards may remain.
This can include injuries to the:
Lungs – after breathing in contaminated air
Head and feet – due to contact with falling materials
Eyes – from splashes or flying particles of corrosive liquids
Ears – including hearing loss
Skin – following contact with corrosive materials
Body – due to extremes of cold or heat
Without adequate PPE, users may also be at risk of viruses such as COVID-19.
Where PPE is deemed essential, after an employer conducts a risk assessment, suitable PPE must be:
Provided
Compatible
Maintained
Correctly stored
Used appropriately
Free of charge
There are various sectors where PPE is commonly used to protect the welfare of employees and visitors. These individuals can include, but are not limited to:
NHS workers
Care home workers
Cleaners
Construction workers
Manufacturing workers
Postal workers
Delivery drivers
Retail and hospitality workers
If you suffer an injury or illness due to a lack of or inadequate PPE, you may be able to make a PPE claim. This may help you secure the compensation you deserve.
Your employer's responsibility
The Health and Safety at Work Act 1974 duty requires that an employer does everything that is "reasonably practicable" to safeguard all their employees and anyone who could be affected by their operations.
Therefore, employers must assess any risks present in their workplace and then act accordingly. This includes making provision for employees against the risk of injury or infection, including the coronavirus COVID-19.
The general Government guidance for employers on COVID-19 stresses that employers should ensure workplaces are:
Clean and hygienic
Promote regular and thorough handwashing
Promote good respiratory hygiene.
The PPE an employer should be providing will vary. It depends on the nature of the work that is involved and where it is undertaken.
Incorrect use of PPE can put workers at greater risk. As such, the regulations also require that PPE must be:
Fit for purpose – This means that it must offer adequate protection and that users are trained how to use it safely. Some PPE is deliberately designed to be single use, given the inability to disinfect it after use.
Correctly fitted –individual circumstances such as body shape, any impairment or health condition should be considered.
Assigned to specific individuals – PPE should not be shared, especially where the equipment is tailored to a specific employee's requirements, such as sizing. Altering in any way, or making adjustments to PPE is to be discouraged.
Readily available – This includes offering instructions on where employees may obtain PPE.
Personal Protective Equipment at Work (Amendment) Regulations 2022
Regulations surrounding PPE in the workplace were updated in 2022.
These amendments ensure that if PPE is required, employers must provide sufficient information, instruction and training on its correct use.
While employers must maintain, store and replace any PPE they provide, the regulations also require employees to use PPE in accordance with their training. If any PPE is lost or becomes defective, employees must report this to their employer.
Download our personal injury brochure
Download a copy of our personal injury brochure to learn more about how we can help you and how we have helped others following a serious injury
PPE and the COVID-19 pandemic
Employers, including the Department of Health, must ensure that adequate equipment, risk assessments and training are in place and should be sufficient to cope with the threat COVID-19 presents.
What is required in a healthcare setting for nurses, doctors and other care workers – where gloves, aprons, masks and screens may be proportionate to the risk – may not be the same as what is required by supermarket workers.
Public Health England set out clear and up to date guidelines on PPE procedure within health and social care settings, including PPE use for aerosol and non-aerosol generating procedures.
For non-health and social care settings, Public Health England advise practising effective hand hygiene and social distancing where possible. This includes regular breaks to allow employees to wash hands for at least 20 seconds, in break areas where social distancing can occur.
Employers are also advised to provide clear information and visible signs that remind employees not to visit the workplace with symptoms of COVID-19, and to avoid touching their face with unwashed hands.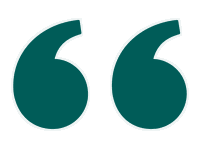 I first reached out to Leigh Day following a work related accident. Very professional throughout. I would 100% recommend!
What you should do if you've been injured at work
Our experienced team of work injury lawyers can offer you guidance on the steps to follow after a workplace injury.
Your health and wellbeing are of utmost importance after suffering from an injury of any kind. The first step is to seek appropriate medical treatment as soon as you can.
If you need to visit the hospital, make sure to give an accurate report of the injury to the first doctor who treats you.
Even if you don't require emergency medical attention, always check in with your GP as soon as possible. They will also need a report of your injury.
Our team will request your medical records during the course of your claim.
Speak with a specialist work injury solicitor as quickly as possible after the event. You will have up to three years from the date of the incident to start Court proceedings for PPE injuries.
Report your workplace injury to your employers as soon as you can. Then, request a copy of the accident book entry. This will become important evidence for your claim.
Depending on the severity and type of your injury, your employer may report the incident to the HSE by way of a RIDDOR report and the HSE may carry out an investigation.
You will need to enter the incident in your employer's accident book. However, you will not need to give them a signed statement. This is inadvisable, especially in the period immediately after your injury.
Make sure to report the incident to the Department for Work and Pensions, as this will help you apply for state benefits later on.
Gather any details you can from witnesses to your injury. Then, give this information to a specialist work injury lawyer as quickly as possible.
Get in touch with your shop steward or safety representative at work to take photographs of the injury scene.
Be sure to take regular photographs of the progress of your injury – both immediately after the incident and throughout your recovery.