Defective equipment claims
If you have suffered an accident at work because the workplace equipment you used was faulty you may be able to bring a compensation claim.
Our workplace injury team has represented many people and families, following an injury or fatality due to defective equipment, talk to us as soon as possible to investigate a claim.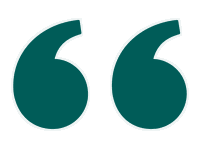 The service I've received from Leigh Day has been excellent. In particularly, my solicitor Ross has been amazing since day one. Throughout the process his instructions have been clear, helpful and supportive.
Mr I Barry, via Trustpilot
Your employer has a duty to inspect, maintain and repair equipment properly.  You will need to prove that your employer was negligent and did not carry out their duty of care towards you to succeed in your claim.

Our specialist accident at work claims lawyers are experienced in bringing this type of claim on behalf of injured workers. The team has dealt with claims relating to all types of faulty equipment, including stair walkers, chainsaws, mitre saws, factory production machines, ladders, fork lift trucks, tail lifts, doors, gates, scaffolding, and unsafe floors and ceilings. 

Workplace injuries caused by faulty equipment can lead to serious and potentially life-changing injuries including amputation, spinal injury, brain injury, and orthopaedic injuries. Some people can also suffer psychological problems after such accidents that require treatment including cognitive behaviour therapy before they can return to work.
What you should do if you've been injured at work
Our expert work injury lawyers give you guidance on what to do if you have been injured at work.
It goes without saying that your health is paramount and the first thing to do is seek treatment for your injury.
If you have to go to hospital make sure that an accurate account of the accident is given to the doctor who first treats you there. Always talk to your own GP as soon as possible, even if you don't need hospital treatment, and make sure he or she has an accurate report of the accident.
Your medical records will be requested during the course of your claim. 
Talk to a specialist accident at work solicitor as quickly as possible. There is a time limit of three years from the date of your accident for starting Court proceedings.
Report your accident to your employers as quickly as possible, and ask for a copy of the accident book entry as this will become important evidence in your claim. Depending on the severity and type of your injury the Health and Safety Executive (HSE) may carry out an investigation. 
You don't have to make any statement to your employers about the accident, apart from a brief report to be entered in the accident book. Generally, it is inadvisable to make a signed statement, particularly in the period immediately after the accident.
Report your accident to the Department of Work and Pensions. This will help you to make an application for state benefits.
Get details of any witnesses to your accident and pass this information to a specialist work injury lawyer as soon as possible.
Ask your shop steward or safety representative to take photographs of the accident scene. 
Take photographs of your injuries as soon as possible after the accident, and at regular intervals during your recovery.
Download our personal injury brochure
Download a copy of our personal injury brochure to learn more about how we can help you and how we have helped others following a serious injury