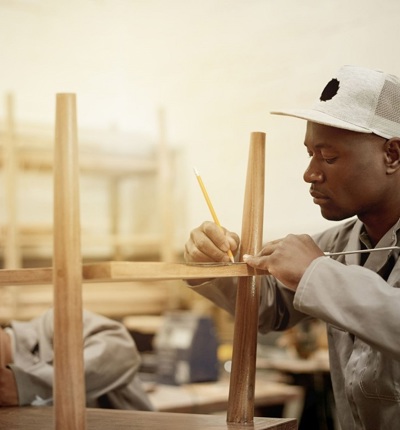 Defective equipment claims
If you've been injured by faulty equipment at work, make a defective work equipment claim today
35+
years' experience in the field
If you have suffered an accident at work due to faulty equipment, you might be able to make a defective work equipment claim and secure compensation.
Defective equipment can make your workplace dangerous and put you at risk of potentially life-threatening injuries. It's your employer's responsibility to provide a safe and functional working environment.
Our workplace injury team has experience representing many people and families that have suffered the consequences of defective equipment. Talk to us as soon as you can and we'll investigate your claim.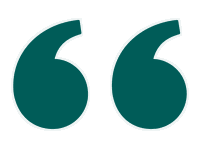 The service I've received from Leigh Day has been excellent. In particularly, my solicitor Ross has been amazing since day one. Throughout the process his instructions have been clear, helpful and supportive.
Mr I Barry, via Trustpilot
What is a defective work equipment claim?
We all expect to use safe and functional equipment when we go to work. Sadly, this is not always the case. Faulty work equipment can make your job a lot harder. Worse yet, they can be a risk to your life and livelihood should you suffer a workplace accident as a result.
A defective work equipment claim can help you secure compensation after sustaining an injury due to faulty:
tools
equipment
machinery
vehicles
PPE (personal protective equipment).
Serious accidents can occur when employers fail to uphold health and safety regulations, including regular equipment maintenance and workplace inspections.
Employers should do everything they can to ensure their staff are safe – even challenging those who might not keep themselves safe.
Types of defective work equipment injury claims
There are various reasons why you may need to make a defective work equipment claim if you have been injured in the workplace, such as:
Inadequate maintenance – Work equipment that is not regularly maintained, has been left broken or has deteriorated.
Inadequate health and safety inspections – Your employer must carry out health and safety inspections to determine any risks and hazards in the workplace posed by equipment and to identify as and when defects may arise
A lack of safety guards – Inadequate or a lack of safety guards on tools and machinery can cause injuries from slipping and crushing accidents, rotating parts and debris.
Faulty, ill-fitting, or lack of PPE – Personal protective equipment such as gloves, goggles and masks must fit employees correctly to defend against hazards in the workplace.
Your equipment and your employer's responsibility
Your employer has a duty of care to provide safe facilities for you to use, particularly if you are exposed to potentially dangerous equipment. If any equipment or machinery is found faulty, it should be reported and attended to immediately.
Your employer's responsibilities include:
Regular risk assessments – Assessing the work environment for any health and safety hazards.
Regular inspections – Your employer must inspect equipment and machinery regularly to ensure it is safe for use.
Health and safety policy – Employers must set out a policy for how they will approach health and safety in the business, which must be shared with employees.
Adequate training – Employers must provide suitable safety information and ensure employees are appropriately trained for work.
Effective PPE – Employers must have functional PPE readily available where there is a risk to health and safety at work.
Accident report – All accidents, injuries and near-misses must be recorded in an accident book.
What can I claim compensation for if my work equipment is defective?
If your employer fails to follow health and safety rules and regulations and you suffer an injury as a result of faulty equipment, you may be able to make a defective work equipment claim.
A few of the most common injuries you can claim for include:
Head and brain injuries
Spinal injuries
Orthopaedic injuries
Electrocution and electric shocks
Some people may also suffer psychological trauma after such accidents, which require treatment such as cognitive behaviour therapy before they can return to work.
Why should I choose Leigh Day?
Your employer has a duty to inspect, maintain and repair equipment properly. If you make a defective work equipment claim, you must prove that your employer was negligent and did not carry out their duty of care towards you.
Our specialist accident at work claims lawyers are experienced in bringing this type of claim on behalf of injured workers.
The team has dealt with claims relating to all types of faulty equipment, including:
Stair walkers
Chainsaws
Mitre saws
Factory production machines
Ladders
Forklift trucks
Tail lifts
Doors
Gates
Scaffolding
Unsafe floors and ceilings.
A defective work equipment claim can help secure compensation to support you on your road to recovery. Learn more about how we can help by reading Ian's story about a defective stair walker at work.
What to do if you are injured at work
Our lawyers are experts in their field and will guide you if you have had a defective work equipment accident.
Firstly, your health is the most important matter and you must seek treatment.
If you have to visit a hospital, ensure you tell the first doctor you deal with what happened. An accurate account will help the team give you the best treatment possible.
If you don't need hospital treatment, contact your own GP as soon as possible and give them an accurate accident report.
Your medical records will be requested during the course of your defective work equipment claim.
Talk to one of our specialist accident at work solicitors as quickly as possible. You will have a time limit of three years from the date of your accident to begin proceedings.
Report your injury to your employers as soon as possible. Ask for a copy of the accident book entry as it will count as important evidence.
The Health and Safety Executive (HSE) may also carry out an investigation if your injury is severe.
You do not have to make any statement to your employers about the accident, other than making a brief report in the accident book. Generally, it is inadvisable to give a signed statement, particularly in the period immediately after the accident.
You should also report your accident to the Department of Work and Pensions. If you need state benefits, this will help your application.
Make note of any witnesses to your accident and pass this information to a specialist work injury lawyer as soon as you can.
Ask your representative to collect photographic evidence of the accident scene.
Take photographs of the defective equipment and your injuries as soon as possible after the accident, and at regular intervals as you recover, so you can chart the progress of the injuries suffered.
Download our personal injury brochure
Download a copy of our personal injury brochure to learn more about how we can help you and how we have helped others following a serious injury
Defective work equipment FAQs
How much compensation you can secure from a defective work equipment claim varies from case to case. To calculate compensation, our team require as much information as possible regarding:
The severity of your injury
The impact it has had on your life
Loss of earnings
Time taken off work
Any changes you have need to make to your home
Treatment or rehabilitation
Any domestic care and assistance required
If a loved one has passed away from a fatal injury at work, you can still contact us to make a claim. If they left a will in place, the executor of the state may begin a compensation claim on behalf of the estate and those dependant on the deceased. Leigh Day can offer advice and support through difficult times.
Typically, in England and Wales you will have up to three years after your injury – or from the date of your diagnosis – to start a defective work equipment claim. However, special rules may apply for protected parties. Talk to our injury at work specialists as soon as possible to discuss your claim.