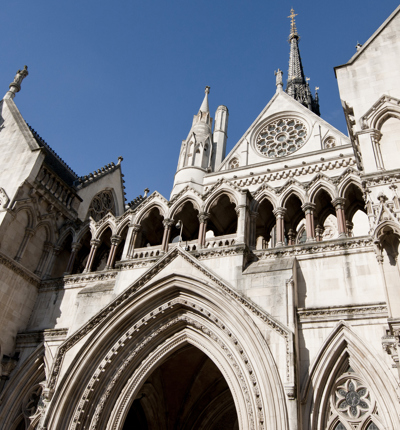 Chris Packham defamation trial to be heard at High Court
Environmental campaigner and naturalist Chris Packham CBE will have his defamation case against the editor and two contributors to Country Squire Magazine heard in the High Court in London from Tuesday 2 May at 10.30am. The case is listed for eight days.
Mr Packham vigorously denies all the allegations made against him by the magazine and its contributors and will argue in his legal case that they have embarked on a campaign of online hatred and abuse which has caused him anguish, anxiety and distress.
The defamation trial relates to nine articles, ten social media posts and two videos which it is argued the defendants are responsible for. The defendants are: the editor of Country Squire Magazine Dominic Wightman and contributors Nigel Bean and Paul Read.
The key allegations made in these materials are wholly refuted by Mr Packham and he argues that they are all defamatory, designed to damage his financial interests, credibility, integrity and his personal well-being.
The allegations made include:
That Mr Packham dishonestly raised funds from the general public for The Wildheart Trust Sanctuary stating that it had rescued tigers from a circus where they had been mis-treated, when he knew the tigers had been well-treated and had been donated by the circus.
At the start of the COVID-19 pandemic Mr Packham dishonestly sought to raise funds for The Wildheart Trust Sanctuary by appealing for donations whilst concealing that it was due to receive a £500,000 pay-out under its insurance.
That Mr Packham lied when he said that gamekeepers on two Scottish estates were burning peat during the 2021 UN Climate Change Conference (COP 26) in Glasgow, when he knew that no peat was being burnt.
Mr Packham's case is that the tigers he assisted rehoming from a rescue centre (operated by a leading European animal welfare organisation Animal Advocacy and Protection (AAP)) to The Wildheart Trust Sanctuary had been born into the circus before being moved to an unsuitable holding facility by the circus owners. He had been shown the conditions they suffered and the mistreatment they had been subjected to. The fact that they had been handed over to Animal Advocacy and Protection by the circus and not forcibly seized made no difference to his opinion that they had been rescued and were ultimately rehomed at The Wildheart Sanctuary where they would be properly looked after.
In relation to the allegations of further dishonest fundraising and insurance fraud against The Wildheart Trust Sanctuary Mr Packham's case is that in the early stages of the pandemic it was unclear whether the insurance policy would cover loss suffered during the lock-down and it was vital for the sanctuary, as with many other charities, to fundraise to ensure they could keep going. It was only much later that cover was confirmed and the money paid some months after that. However, without the initial fundraising the sanctuary would have likely had to close down and the tigers been returned to AAP.
Mr Packham's case on muirburning (the burning of heather, gorse and other vegetation to facilitate grouse shooting) is that it cannot be guaranteed that the underlying peat will not be burned, releasing a large amount of carbon into the atmosphere and destroying important habitats for wildlife.
Throughout the course of the litigation the defendants have continued to repeat the initial defamatory allegations, sometimes under the guise of raising money for their own legal costs.
On top of this, the Defendants have continued to generate unpleasant material, including an allegation that Mr Packham wrote a death threat letter to himself, therefore deceiving his family and friends, and wasting police time. The defendants' case is that a handwriting expert has confirmed that the handwriting from the death threat and a sample from documents taken from Companies House were written by the same person – however, the writing on the Companies House documents was written by Mr Packham's accountant. Despite this being pointed out to them last year, Mr Wightman and Mr Bean maintain this allegation.
Mr Wightman and Mr Bean have indicated that they intend to rely on the defences to defamation of truth and publishing information in the public interest.
Mr Read is separately represented and his case is that he is not responsible for the publications attributed to him and his retweeting of the articles did not cause Mr Packham serious harm.
Chris Packham said:
"On a daily basis I endure an enormous amount of trolling from the field sports community and I've reconciled that this has to become part and parcel of my campaigning life. Occasionally the trolling is about other environmental issues and occasionally it's about mental health, including my autism. However, in relation to the material at issue in this legal case I felt the defendants had clearly overstepped the mark and printed defamatory statements which were designed to damage my financial interests, my credibility, integrity and my personal well-being. I had no choice but to take civil litigation against these people.
"The actions of the defendants in making and repeating unfounded allegations, and their conduct throughout the course of this litigation, has been draining, exhausting and entirely counterproductive to living what could be described as a typical decent life. Ultimately this is about accountability, in a world where there is an increasing lack of accountability for those that cause harm to others, and this is not acceptable. In addition to their personal attacks about me, it is deeply concerning that in 2023 they still seek to protect and thereby encourage the keeping of big cats in circuses and protect those who want to damage our environment through burning our uplands for grouse shooting.
"Unfortunately, online abuse and hatred is commonplace in our society. People receive this for racial, religious, political, sexual and many other personal reasons. It damages their businesses, their education, their mental health and ultimately and tragically we have seen it can on occasion lead to people taking their own lives. Many people don't have the financial capacity to go through the process of taking civil action or do not feel invested with the mental stoicism to fight their abusers in court, and I believe it's important that this case focusses attention on this type of abuse. I believe we need reforms in the law to protect people from this kind of online harm and regardless of the outcome, I will be working closely with support groups addressing the heinous effects of online harm to try to tackle this issue.
"I go to court expecting to be fully vindicated that none of the defendants' accusations have any truth."
Carol Day, solicitor at law firm Leigh Day, said:
"Our client feels that the defendants have behaved woefully throughout this litigation, incessantly repeating serious allegations and using the court process to make further damaging and hurtful statements about him. Mr Packham hopes that by taking this legal action the defendants will be held accountable for their actions and that others will realise they cannot make seriously damaging unfounded allegations against people, just because they don't share their point of view."
Mr Packham is represented by solicitors Carol Day and Tessa Gregory of law firm Leigh Day with Jonathan Price and Claire Overman of Doughty Street Chambers.
Dr Ruth Tingay, a friend and colleague of Mr Packham's from Wild Justice, a not for profit that campaigns for legal reforms in environmental cases in the UK has set up a Crowd Justice account to support the case financially .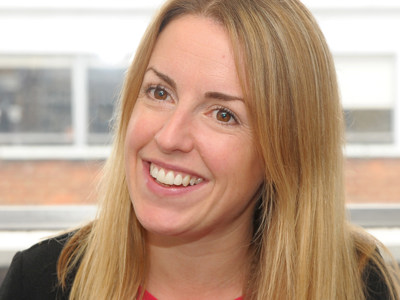 Tessa Gregory
Tessa is an experienced litigator who specialises in international and domestic human rights law cases