Tessa Gregory
Partner
Tessa is an experienced litigator who specialises in international and domestic human rights law cases
Tessa joined Leigh Day in April 2014 and has led ground-breaking public law litigation in some of the most challenging and high-profile human rights cases of the day, including refugee law cases and cases concerning wildlife and the environment. She leads a team of four solicitors and two paralegals.
She has been at the forefront of legal challenges to the Government's welfare system, Universal Credit, and was named Times Lawyers of the Week in December 2018 for successfully representing six refugee families in their bid to obtain entry to the UK after being stuck on a British military base in Cyprus for 20 years.
Prior to joining Leigh Day, Tessa worked at another human rights law firm on a number of leading cases including the landmark decisions of the European Court of Human Rights in Al Jedda v UK and Al Skeini v UK which relate to British army abuse in Iraq.
In 2011 Tessa was shortlisted for the Peter Duffy Young Human Rights Lawyer of the Year award; in 2013 she was named The Times' Lawyer of the Week; and in 2014 she featured in The Lawyer's annual Hot 100 list.  
Tessa graduated from the University of Manchester with a First Class BA Honours degree in Politics and Philosophy. Following three years working abroad in Japan and Cuba she obtained an MA in the Idea of Toleration at the University of York. She converted to law and completed the PGDL and LPC, both with distinction, before qualifying as a solicitor at Bates, Wells & Braithwaite Solicitors in 2008.
What people say
Described as "extraordinary" by the legal directories, her Legal 500 directory review in 2020 notes that she is "a stand-out public lawyer who brings tenacity, intelligence and a wealth of experience to her cases".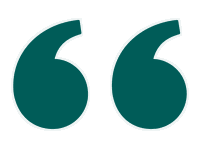 Tessa is incredibly dedicated to cases and clients and is extraordinarily intelligent. She is detailed, creative in her legal thinking and a real asset to any team in the way she deals with legal issues. She is strategic and able to look at the bigger picture."
Chambers and partners 2021
Legal expertise
Significant cases in which she and her team have acted in recently include:
Representing the new wildlife campaign organisation, Wild Justice, formed by prominent wildlife campaigners Chris Packham, Mark Avery and Ruth Tingay in various public law challenges including to Natural England's general licences and DEFRA's failure to assess the impact of the release of non-native gamebirds on Special Protection Areas for birds and Special Areas of Conservation.
R (SXC & ors) v Secretary of State for Work and Pensions – the Court of Appeal unanimously found for our clients holding that the Secretary of State's implementation of Universal Credit and failure to provide adequate transitional protection to severely disabled claimants was unlawful. 
Danielle Johnson and ors v Secretary of State for Work and Pensions - representing the lead claimant in her and three other single working mums' (represented by Child Poverty Action Group) successful challenge to the way in which the Secretary of State assessed their income for Universal Credit. The Court of Appeal unanimously dismissed the Government's appeal on irrationality grounds.
Shamima Begum v Secretary of State for Home Department - Representing the UN Special Rapporteur on Human Rights and Counter-Terrorism in her intervention in ongoing proceedings challenging the Secretary of State for the Home Department's decision to deprive a young woman of her British citizenship.
RR (AP) v Secretary of State for Work and Pensions – a successful appeal to the Supreme Court on behalf of RR relating to the application of the bedroom tax in which the Supreme Court decided that RR's housing benefit confirmed that social welfare tribunals and local authorities have the power and duty to dis-apply regulations where applying them would result in a breach of human rights. 
Rights Watch (UK) v Secretary of State for the Home Department – a challenge to the appointment of Lord Carlile of Berriew as independent reviewer of the controversial Prevent strategy and the terms of reference set for the review brought on behalf of Rights Watch (UK). The Home Secretary conceded the case, withdrew the appointment of Lord Carlile and is reconsidering the terms of reference for the review.
R (on the application of Alison Turner) v Secretary of State for Work and Pensions - instruction by Alison Turner, daughter in law of Errol Graham who died of starvation eight months after his benefits were cut off. She is seeking to ensure safeguarding policies are changed and that Errol's death is properly investigated so other vulnerable claimants can't fall through the safety net. 
R (on the application of Tag Eldin Ramadan Bashir & Ors) v Secretary of State for Home Department - Successfully representing six refugee families who had been stranded for more than 20 years on a British military base in Cyprus in their claim for recognition under the Refugee Convention by the UK Government and for leave to enter the UK. The families had been in legal limbo since 1998 and just prior to a final hearing in the Supreme Court the Home Secretary agreed to grant all family members indefinite leave to enter the UK. Over the course of 2019 the families all relocated to the UK.  
R (Coughlan) v Minister for the Cabinet Office - Representing Essex resident Neil Coughlan in his ongoing challenge that tests the legality of the government's intention to run pilots in local elections, as part of a broader plan to introduce a requirement to show identification to vote.
Representing Afghan civilians in a number of public and private law claims relating to British army abuse in Afghanistan, including alleged unlawful killings of civilians by British Forces and subsequent alleged failures to properly investigate. Their stories were featured in a special Panorama programme in November 2019.
R (Qureshi and Greene) v Secretary of State for Health and Social Care - representing Dr Qureshi as he seeks to have the report from Exercise Cygnus published, a 2016 exercise simulating the NHS response to a flu pandemic.
Kohler v Mayor of London for Police and Crime – representing Paul Kohler, a burglary victim challenging the Mayor's decision to close 37 police stations across London following an inadequate consultation. The Divisional Court were scathing in their assessment of the consultation and quashed the decision to close the victim's local police station in Wimbledon.
Tessa Gregory in the news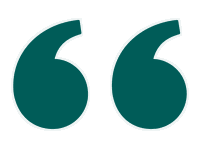 Tessa Gregory is a stand-out public lawyer who brings tenacity, intelligence and a wealth of experience to her cases.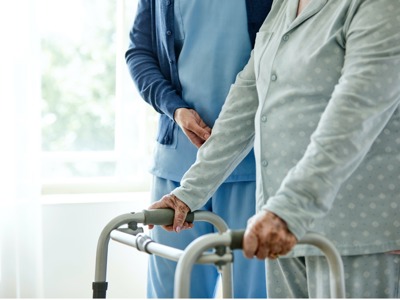 Campaigners for care home residents want talks to address outstanding issues over guidance
Campaigners whose legal action has secured an easing of restrictions for people living in care homes have offered to sit down and talk with the Department of Health and Social Care (DHSC) to help solve remaining issues.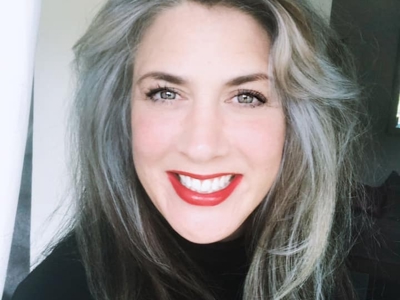 Working mum wins claim challenging rule for Universal Credit parents to pay childcare costs upfront
Single mum Nichola Salvato has won her legal case regarding the requirement to provide proof of payment to obtain Universal Credit childcare payments.