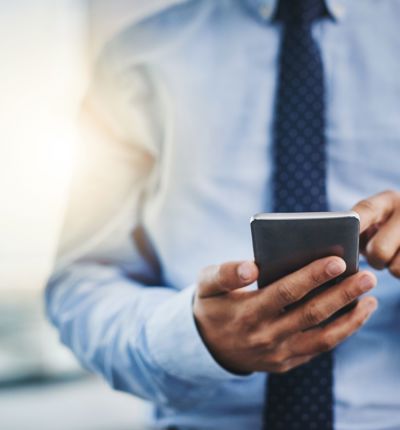 How should employers set out clear social media guidance to their staff?
Gabriel Morrison and Jasmine Patel discuss how far an employer can control what their employees do on social media.
Posted on 12 November 2020
Earlier this month the BBC issued its staff with new social media guidance which caused a lot of discussion due to its in-depth and wide-ranging instructions to staff about what they can and cannot say on their social media accounts. 

The introduction of the guidance seeks to counter the criticisms the BBC has faced, usually from competing media organisations, that some BBC staff are not acting impartially when using their social media accounts. 

This guidance clearly shows that the BBC's new director general, Tim Davie, is seeking to avoid any further negative publicity. It states:

"The Guidance will help to ensure that the BBC meets its commitment to impartiality. The reputation for impartiality is a huge benefit to the BBC, as well as an obligation, and should never been (sic) seen as a restriction, or as an inconvenience or anachronism." 

But will this guidance do the trick and, perhaps more importantly, does it go too far and infringe on the rights of BBC staff? How should employers set out clear social media guidance to their staff so that they are fully aware of what they can and cannot do online?

With so much information readily available online, it often does not take long to find someone's employer. As such, an individual posting something to their followers on their social media accounts would be wise to consider carefully what they post, who will see their post and how their post may affect their ongoing relationship with their employer. 

How far can an employer control what their employees do online? The number of cases dealing with social media use has slowly increased over the past few years. 

When making decisions on these cases, the courts have considered the balance between the right employees have to express themselves outside of work with the impact such expressions may have on their employment and their employer's reputation. 

The BBC guidance seeks to affirm that the reputational damage of an employee posting an "improper" or politicised social media post is much higher at the BBC than for many other employers given its unique status as a bias-free broadcaster. 

As such, its guidance is more wide reaching on what it says its employees can and cannot do online and not much consideration appears to have been given to the rights employees have to express themselves privately on social media.  

The question is what this means in practice: Tim Davie has said that the guidelines prevent individuals taking a stand on "politicised or contested issues", but how widely will this be defined? 

Does promoting causes such as #metoo, Black Lives Matter or environmental movements demonstrate political bias? And can the BBC stop its employees from expressing their political opinions in any event? 

From a legal perspective, the BBC are treading a fine line with discrimination legislation, given that it is unlawful to treat individuals less favourably because of their philosophical beliefs.

In considering social media misuse, the courts will assess whether an employer has taken a proportionate view on the damage to their reputation. In these circumstances, can the BBC legitimately argue that, for example, an employee damages their reputation by posting a photo of themselves protesting for BAME rights? 

The fact that Tim Davie has already had to clarify that the new policy does not prevent an employee's right to attend LGBT marches highlights the degree of confusion about what constitutes a "politicised or contested issue". 

It also means that the BBC could end up drawing arbitrary distinctions between different causes depending on what is deemed acceptable internally. 

As the guidelines prevent an expression of views on a "controversial subject", there is also the potential for inconsistency with the accepted practices of the organisation and its staff. For example, wearing a poppy clearly attracts controversy for a section of society, with prominent individuals (including footballer James McClean) refusing to wear one because of its association with British military action during the Irish troubles. However, the vast majority of on-air BBC staff will wear a poppy over the coming weeks. 

So, while the rules may assist the BBC in clarifying impartiality standards, questions remain about how easily the BBC and other employers can ensure that the rules are applied consistently or fairly to their staff.