Jasmine Patel
Associate solicitor
Jasmine Patel is an associate solicitor in the employment department.
Jasmine is a senior solicitor working in the firm's employment and discrimination team and has over 10 years' experience.
Her clients value her support, her legal expertise and clear advice, and her ability to find practical solutions. She achieves excellent results based on her appreciation of her clients' objectives and what matters to them.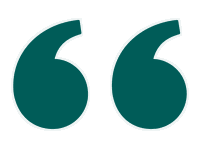 I would like to say a massive thank you for your help and support with everything.
What people say
Jasmine Patel has a meticulous approach to litigation combined with real empathy for her clients, delivering excellent results. – Legal 500 2022
"Jasmine helped me to work through numerous very important documents under severe time constraint. She was a delight to work with; very detail oriented yet not losing sight of the bigger picture, always upbeat and in a great mood, very quick in analysing material that was new to her and giving more than outstanding advice. I have worked with numerous lawyers and can compare her qualities very well. Jasmine is a top quality lawyer, it happens rarely to find such a diamond in the legal world."
"I am indebted to Jasmine for her outstanding advice and support. Her great professionalism, astute insight and unfailing humanity enabled me to reach a successful settlement at a difficult time with a better result than had initially seemed possible. I was able to trust her throughout and remain immensely grateful to her."
"You have made this process so smooth and kept me focused throughout this very difficult time. You have made this fight possible and I truly feel like I have done everything I could thanks to your support."
"It was a great pleasure to work with you and I am most grateful for a successful outcome. In addition to your excellent legal skills, you were very supportive and kind in what was a stressful period. You were always thinking of practical solutions and exploring all options. Thank you very much for everything you have done."
Legal expertise
She has a varied caseload, advising people working in a broad range of sectors including the civil service, the BBC and legal sectors. Her cases involve a wide range of issues including maternity and pregnancy discrimination, disability discrimination, sex and race discrimination, unfair dismissal, victimisation, and whistleblowing. She is experienced in all stages of litigation from commencement to settlement and she regularly settles cases for substantial compensation.
She is also regularly asked to advise on settlement agreements.
Jasmine has a particular interest in equal pay and has represented several BBC women with their equal pay claims. She also provides equal pay advice to individuals under the Fawcett Society's Equal Pay Advice Service, a service Leigh Day undertakes in partnership with the Fawcett Society and made possible by Carrie Gracie.
Jasmine is a keen writer and serial blogger on employment related Hot Topics.
She also provides training on employment law to organisations including the Latin American Women's Rights Service.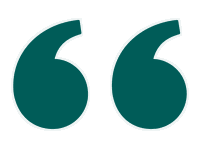 I also want to take this opportunity to commend Jasmine Patel. She has been conscientious, considerate, thoughtful and very professional in her dealings with this difficult client! She is an asset to her team.