Charlotte Stawiska
Associate solicitor
Charlotte is a associate solicitor in the medical negligence team
Charlotte is an associate solicitor working with Maria Panteli in the clinical negligence department.
Charlotte assists on a wide variety of claims including delayed diagnosis of cancer and other serious illness, birth injury claims (including birth injuries caused by Sodium Valproate), spinal injuries, injuries to mothers during childbirth and fatal claims. Charlotte has experience of assisting with and representing families at inquests.
Charlotte gained a degree in Jurisprudence at Oxford University. She spent one year of her degree studying European and Human Rights law at Leiden University in the Netherlands. Charlotte qualified as a solicitor in 2018 and has since specialised in medical negligence claims. Before qualification, Charlotte gained experience in clinical negligence, personal injury, claims against the Ministry of Defence, employment and discrimination claims.
Charlotte is passionate about equal access to healthcare. She has contributed to the firm's responses to government consultations on women's rights in healthcare and clinical negligence reform.
Cases Charlotte has worked on:
Helping to secure a six-figure settlement for a patient who required an amputation following mismanagement of a diabetic ulcer.
Helping to secure a seven-figure settlement for a family whose mother died after delays in diagnosis and treating sepsis.
Acting for a patient who lost her eye after a delay in diagnosis of a rare eye infection.
Assisting for a family of the deceased at an inquest relating to the death of a woman in her 40s due to mismanagement of sepsis following routine surgery.
Assisting with claims for compensation brought by the victims of Ian Paterson, former breast surgeon who was imprisoned for wounding patients by carrying out unnecessary surgery.
Assisting to secure compensation for a woman in her 40s who suffered a reduced life expectancy and required extensive treatment as a result of delayed diagnosis of breast cancer.
Assisting to secure an admission of breach of duty in a case where a minor suffered permanent vision problems due to delayed diagnosis of a brain tumour.
Assisting to secure a six figure settlement for a young mother who sustained a fourth degree tear in childbirth.
Assisting to secure an admission of breach of duty in a claim involving delayed diagnosis of ectopic pregnancy which resulted in rupture.
Blogs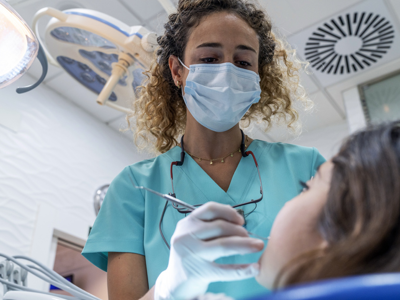 Oral cancer diagnosis delays – regular dental checks are vital
Amidst the shocking news that cancer treatment delays have placed 100,000 lives at risk, Maria Panteli and Charlotte Stawiska discuss diagnosis of oral cancer, which has seen a sharp increase in the last decade.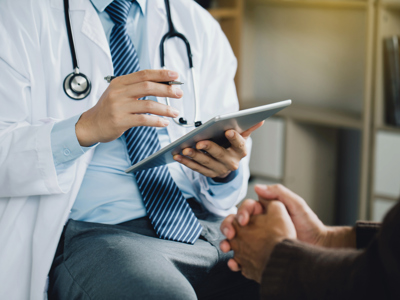 How new proposals for capped legal costs in lower damages clinical negligence claims could impact access to justice
Clinical negligence partner Maria Panteli and associate solicitor Charlotte Stawiska discuss the potential impact proposals could have on Claimants' access to justice.