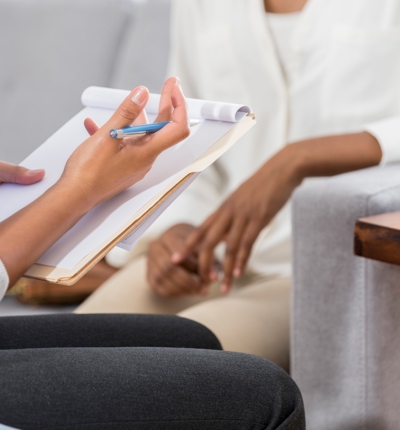 Cancer misdiagnosis claims
Being diagnosed with cancer can be devastating. We can help with a compensation claim.
Being diagnosed with cancer is devastating for you and your family. But if you've been given a delayed cancer diagnosis or a misdiagnosis of cancer you may be able to bring a medical negligence claim.
An average of 363,000 new cancer cases are recorded in the UK every year. Cancer is more likely to be treated successfully if it's detected early. However, around 115,000 cancer patients in England are diagnosed too late to give them the best chance of survival.
Cancer claims: How to get started
If you have received a delayed cancer diagnosis or misdiagnosis, our specialist cancer claims lawyers can support you. Our lawyers can help you…
Receive an explanation
Get an apology
Secure misdiagnosed cancer compensation
Get help today
Complete our short form and we'll get back to you or call 020 7650 1200
Types of cancer claims
Our clinical negligence team has handled many cancer negligence cases involving breast cancer, bowel cancer and other cancer types. We've dealt with cases relating to the misdiagnosis, mistreatment or delayed diagnosis of cancer. Cancer claims can be made for the misdiagnosis of most cancers, including:
Bowel cancer
Breast cancer
Cervical cancer
Lung cancer
Ovarian cancer
Prostate cancer
Skin cancer
Testicular cancer
Our clinical negligence lawyers are particularly skilled and experienced in handling claims relating to the misdiagnosis of breast cancer.
Delayed cancer diagnosis
Late diagnosis of cancer can have a devastating effect on your health, as any delay in treatment may allow more time for the cancer to spread. A hold up in the identification of your condition could be considered clinical negligence if a medical professional misses your symptoms and fails to provide the correct cancer diagnosis.
This can have a knock-on effect that slows down the process of organising medical care and could lead to late cancer treatment. In severe cases, this can come too late and sadly result in an avoidable or early death.
The COVID-19 pandemic saw the suspension of cancer screening for a certain period, with only urgent symptomatic cases prioritised for diagnosis . Its long-term impact is yet to be fully realised, but for some individuals it could have serious consequences, resulting in late cancer diagnosis.
Whatever the circumstances of your case, you may be able to claim for delayed or missed cancer diagnosis compensation if you believe medical negligence resulted in your late diagnosis of cancer and its subsequent effects on your health.
How we have helped clients
Why choose Leigh Day?
Our medical negligence team is one of the largest and most experienced in the country. We've been ranked top in our field by legal directories for more than a decade.
The Leigh Day Clinical Negligence team is led by Suzanne White, who has specialised in clinical negligence for 20 years and has much expertise in delayed cancer diagnosis claims. The Legal 500 Hall of Fame identifies Suzanne as one of its 'Leading Individuals'.
The Leigh Day clinical negligence team offers:
Expert medical negligence lawyers
Specialising in complex areas of medical negligence
Everyday people the same representation as state bodies, insurers and multi-nationals
Over 30 years' experience winning cancer misdiagnosis cases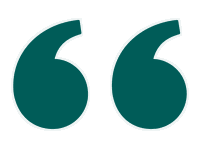 "The team and Leigh Day were really so good with my medical negligence claim. They were all extremely knowledgeable, professional and efficient."
Mrs Hamer, client of Leigh Day
Get help today
Complete our short form and we'll get back to you or call 020 7650 1200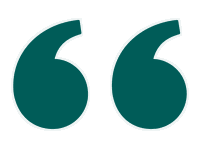 "Misdiagnosis of cancer is a life-changing event that affects the entire family and can have terrible consequences. Such sensitive issues must be treated with the care and respect they deserve. Claiming compensation for medical negligence is the first step to helping everyone involved get their lives back on track."
Suzanne White, head of medical negligence
Misdiagnosis of cancer FAQs
There are more than 200 cancer types, so misdiagnosis of cancer can sometimes occur. Many cancers share similar symptoms with other illnesses. As a result, doctors and medical professionals can sometimes make an incorrect diagnosis.
Misdiagnosed cancer is relatively common – in fact, it's believed to be on the rise. Research has found that four out of 10 patients with cancer in the UK receive the wrong diagnosis of cancer at least once before their disease is correctly diagnosed.
Some of the most common cancers thought to be misdiagnosed7 due to their symptoms being linked to another illness include:

•  Breast cancer
•  Lung cancer
•  Pancreatic cancer
•  Colorectal cancer
A late diagnosis of cancer is any situation where a patient showing symptoms fails to have them identified. There can be various reasons behind a delayed cancer diagnosis:

•  The patient doesn't recognise and report the symptoms early on.
•  A doctor fails to identify the symptoms as cancerous at first, delaying the correct diagnosis.
•  Medical cancer checks are pushed back due to long waiting lists, administration mistakes or other errors.
In any case, a delay to cancer treatment often means the disease could spread further, reducing the chance of the patient's survival and increasing subsequent treatment costs. If you can prove your delayed cancer diagnosis was caused by medical negligence, then you may have a claim.
Whether you had NHS or private treatment and received a misdiagnosis or delayed cancer diagnosis, you should be able to claim for medical negligence.
There are two main types of cancer misdiagnosis you can
make a claim for:

•  Undiagnosed – when a doctor or medical professional fails to spot the cancer.
•  Incorrect – when you receive treatment for the wrong illness after a doctor or medical professional misreads the signs of cancer.
Cancer misdiagnosis compensation amounts vary depending on the case. This can differ based on factors including:

•  The severity of the consequences from the misdiagnosis.
•  How long the cancer went undiagnosed.
•  Financial losses you experience due to the misdiagnosis.
When a loved one has died due to misdiagnosis of cancer, it's possible to recover compensation on their behalf. You may be able to claim if you are the spouse or child of the victim, or if you're the parent of a child. Often there is a three-year time limit after the date of the death to make a claim.