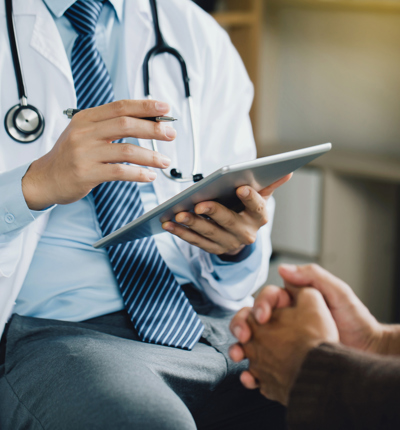 How new proposals for capped legal costs in lower damages clinical negligence claims could impact access to justice
Clinical negligence partner Maria Panteli and associate solicitor Charlotte Stawiska discuss the potential impact proposals could have on Claimants' access to justice.
Posted on 19 September 2023
On 15 September 2023, the Department of Health and Social Care published their response to the consultation on Fixed Recoverable Costs (FRC) in lower value clinical negligence claims. The new proposal sets out a fixed level of costs for clinical negligence claims which settle for under £25,000.
As clinical negligence lawyers, our first priority is to obtain justice for our clients. We recognise the importance of a system that reduces costs to the NHS, but not at the expense of also reducing access to justice.
Value of clinical negligence claims
The monetary value of a claim is not the only factor as to how important the investigation is to injured people and their family, rigorous investigation is also important in identifying learning lessons for practitioners. As clinical negligence lawyers, our first priority is to obtain justice for our clients.
For example, claims involving injuries to elderly patients, those who are out of work, or those who had significant care needs before the injury, and the death of young children will often not include large special damages awards. This does negate the important issues that arise from such cases that merit investigation. 
Claims for clinical negligence will often involve complicated issues regarding medical causation. At Leigh Day we have significant experience investigating medical negligence claims, but we are not doctors or clinicians and we must seek expert evidence on the medical impact of a breach of duty. This evidence can drastically impact the potential settlement value.
For example, Patient A had a delay in spinal surgery. He was significantly disabled and the claim was expected to be high value. Substantial medical records were received and reviewed and two experts were instructed to report. Upon receipt of the written expert evidence, causation could only be proven to a very limited extent. A conference with Counsel was required to explore the expert's views, which did not change. The claim settled for less than £25,000.
In a similar claim, Patient B had delayed spinal surgery. The causation expert's view at report stage was similarly cautious. Following a detailed exploration of the evidence in conference with Counsel, the expert clarified his view and determined causation could be established. This claim settled for over £300,000.
While the settlement figures differ significantly, both claims required the same amount of work at the investigation stage. Patients who have been injured through medical negligence deserve a thorough investigation into what has happened to them. It is unjust to use monetary value of an injury to dictate the standard of investigation.
Claimant law firms such as Leigh Day face the burden of the initial investigation of claims for clinical negligence.
Exclusions
We welcome the confirmation that stillbirth and neonatal claims are to be excluded from the scheme, but we are disappointed that this consideration has not been extended to all fatal claims.
Compensation awarded in fatal cases is often modest, but death is the most serious consequence of medical negligence. These cases require additional compassion and care. It is offensive to the families who have lost a loved one as a result of medical negligence to suggest that some deaths are more sensitive than others. A family who lose a toddler or an elderly relative through negligence deserve the same level of investigation into their care as those who have lost a baby during birth.
Failure to exclude fatal claims from the scheme could result in the unjust situation where investigation into very similar circumstances is limited when a patient dies. For example, if a young person with no dependants is left disabled by a negligent operation, the claim will be of significant value and therefore will not fall in the scheme. If that young person were to die as a result of the same breach of duty, the claim would likely fall within the scheme.
It would be completely unworkable if this proposal is to cover claims involving inquests. Securing funding for representation at an inquest is difficult for the families of someone who has died as a result of medical negligence, and sometimes families are forced to represent themselves in complicated legal hearings whilst grieving. Lawyers who specialise in clinical negligence often assist families in securing representation for an inquest and can provide advice on the complex proceedings. If there is no provision for these costs, families will be unable to access this assistance. This is in contrast to NHS Trusts who have automatic access to legal advice and representation as public bodies.
We are pleased to see that an uplift is to be awarded for protected parties. We consider that these claims should excluded in their entirety. The proposed bolt-on costs do not reflect the extensive amount of work, which includes appointment of a litigation friend, additional work throughout the lifetime of the claim to ensure that the claimant is effectively involved in the claim, and providing evidence, to the extent that that is possible, but also in relation to obtaining approval from the court for settlement and ensuring that any compensation is properly invested. 
In any event, a fixed bolt-on cost does not reflect the vast range of vulnerabilities faced by clients, with each case turning on the individual's circumstances.
Access to Justice
There is an inherent inequality of arms in the proposed system. The defendants in these claims are NHS bodies or other large healthcare providers, with access to a large legal team and insurance. Claimants are individuals who, through the negligence of a trusted healthcare professional, have been injured and who, under the proposals, would have access only to the legal representation which could be funded by FRC. The current proposed costs do not reflect the complexity of the cases and the amount of work to be undertaken yet, unlike the defendants, claimants will not have further resources to fall back on to properly investigate and settle their claims.
Nothing in the proposals seeks to improve patient safety or encourage learning from errors. Almost half of the consultation responses came from Claimant representatives. Their warnings have been largely ignored. It is conceded that the proposals have not considered disbursements, which is a significant oversight. Rather than pausing implementation to ensure all issues are fully considered, the proposals are going ahead with a rushed consultation on disbursements.
A fixed costs scheme may be appropriate for genuinely straightforward claims, where a patient has suffered a modest injury and the Defendant has carried out their own detailed investigation leading to a full admission of negligence. In our experience, this situation is incredibly rare. Often the only way injured patients can have a thorough investigation into their care is by instruction of a solicitor.
These proposals carry a significant risk that many vulnerable injured people will have their access to justice restricted. We very much hope that the proposals are reconsidered before the implementation date of April 2024.
Maria Panteli
Specialist medical negligence claims lawyer with particular interest in missed cancer claims.