Harminder Bains
Partner
Joint head of the asbestos and industrial diseases, internationally renowned for her role fighting for victims of asbestos
Harminder is the joint head of the asbestos and mesothelioma team. She specialises in mesothelioma and asbestos disease cases as well as representing individuals with catastrophic injuries arising from road traffic accidents and work accidents.
She has over 20 years' litigation experience and has taken numerous cases to trial, the longest one involving a six-week trial relating to a complex multi-party action regarding dust exposure in the glass industry.
Harminder successfully gave evidence on behalf of her client in court after being cross-examined by the defendants in a limitation trial.
Harminder has personal experience of the cancer mesothelioma as her own father died from the disease having been negligently exposed to asbestos whilst working for the MOD in the naval dockyard in Chatham, Kent.  She has helped to set up DBL, a Charitable Trust, to raise funds for mesothelioma/cancer research.  To date, she has helped to raise £60,000.
Several of her cases have set precedents and have been reported.  
What people say
The legal directory Chambers UK 2012 described Harminder as an "excellent negotiator" and Legal 500 2012 described Harminder as being "courageous and dedicated". Legal 500 2012 said "Feisty and extremely experienced and effective". 
Chambers and partners 2015 said: Harminder Bains is described as "extremely dedicated and persistent. Legal 500 2017 described Harminder as 'highly motivated and a formidable opponent' and has expertise in asbestos cases and serious injury claims while Chambers and partners 2016 said "I have never met a person more tenacious, dedicated and committed to her clients and the judicial process. She is "dynamic" and "a brilliant negotiator".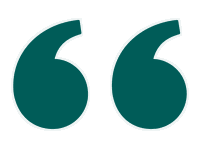 Harminder is very experienced, has great expertise and is efficient in the speedy resolution of claims. She is willing to take on difficult cases and empathises with clients."
Chambers and partners 2021
Legal expertise
BHALOO v FIAT CHRYSLER AUTOMOBILES UK LTD (2019) QBD (HHJ Sarah Richardson) 12/11/2019. Mrs Bhaloo was exposed to asbestos from brakes and clutches at Fiat. A defendant's application for permission to rely on expert evidence challenging the claimant's lifetime exposure to asbestos was refused. 
Success during four day trial: Harminder secured compensation for Trudy McGuinness whose husband died from mesothelioma. The defendants, Thomas & Edge Ltd consented to a judgment being entered rather than the case continuing after two days of evidence. 
The Supreme Court ruled that the Asbestos Victims Support Groups Forum UK can access court documents used in a legal case against the asbestos manufacturer Cape Intermediate Holdings Limited.
Landmark Judgment and Order on Data Protection Act 1998 Harminder Bains represented Dr Robin Rudd, an asbestos expert who brought a claim against John Bridle and J&S Bridle Limited.  Mr Bridle is an asbestos lobbyist who believes chrysotile and asbestos cement products are safe and do not cause asbestos diseases.  After a three-day trial Dr Rudd was successful in his claim that he be provided with information and identities of those who communicated with Mr Bridle.  This is an important case, defending the reputation of a medical professional who presents information about the health of asbestos clients to the courts when they seek compensation for their illnesses.
Court of Appeal win in Dring v Cape Distribution Ltd & Ors, [2018] EWCA Civ 1795, Dring v Cape Distribution Ltd & Ors [2018] Court of Appeal 31.7.18, Dring - v-  Cape Distribution Ltd & Ors [2017] EWHC 3154 5.12.17(QBD), Asbestos Victims Support Groups Forum UK -v- Cape Intermediate Holdings PLC QBD 6.4.17, and Dring -v- Cape & Ors QBD [2017] EWHC 2103 10.8.17 about the preservation of historical documents that were in danger of being destroyed.
Supreme Court win in Dryden & Ors v Johnson Matthey plc [2018] UKSC 18 A landmark legal case that redefined personal injury law when three workers won damages against a chemical company.
Supreme Court win in Coventry & Ors v Lawrence & Anor [2015] UKSC 50 
Andreou v S Booth Horrocks and Sons Ltd QBD 13.1.17. Ground-breaking judgment allowing lost years services claims to be adjourned until after death.
Companies House - destruction of records U-turn
Goldstone v Witton QBD 4.10.16. Funeral arranger Winifred Goldstone was awarded compensation when Harminder successfully argued that the Transfer of Undertakings Regulations applied, see reported case Westlaw.
Keith Winton -v- LHR Airports Limited and Lenval Essex Limited. Keith Winton received a significant sum of compensation after being exposed to asbestos whilst working at London Heathrow Airport between 1986 and 1988. Harminder Bains, his lawyer, obtained documents during the course of the case which revealed substantial amounts of asbestos at Heathrow Airport. To find out more about Keith's story you can watch his video. 
Judge makes highest award for pain and suffering to a trainee nurse/healthcare support worker. Ghoorah v West Essex Clinical Commissioning Group
Renowned Supreme Court judgment in Coventry v Lawrence
Judicial Review: Asbestos Victims Support Groups Forum UK Whitston & two other mesothelioma victims successfully challenged the Lord Chancellor's enhanced court fees. More information: Court order with explanatory note and letter from the Lord Chancellor.
Judicial Review: Asbestos Victims' Support Groups Forum UK - The legal action was brought after the Government announced that mesothelioma sufferers should, upon winning their case, pay up to 25% of their compensation for legal costs. 
Janice Allen v Marks and Spencer - High Court hearing 25.6.14 Janice Allen, a 53 year old saleswoman was exposed to asbestos whilst working on the shop floor at M&S. She won a significant sum. Watch Janice's video and read her story. This case is significant because she did not work directly with asbestos but was exposed by simply working in a building containing asbestos.
Zambarda v Shipbreaking (Queenborough) Limited - Significant win (£428,061) after a three day trial in the High Court.  This is a significant case as (a) general damages of £77,500 for a period of suffering of seven months is considered to be high, (b) £4,000 for intangible benefits provided by a spouse is one of the highest amounts awarded in such a case and (c) this is the first case in which case management costs have been awarded in a mesothelioma case.
Frank Baker v Tate & Lyle PLC - Ground-breaking judgment against Tate & Lyle, sued as occupier for victim of mesothelioma
Najib v John Laing – the highest award to date for general damages for a mesothelioma victim and innovatively obtained an award for photodynamic therapy, i.e. alternative treatment. 
Beesley v New Century Group – the highest care award to date in a mesothelioma case. 
Sloan v Halsen Insulation – This is the first case in which periodical payments have been awarded to a dependent in a fatal case. Periodical payments to be paid annually to the widow for life for the loss of companionship and day-to-day practical needs. 
Brain injury cases include:
A v B – a complicated brain injury case in which an interim payment in excess of £700,000 was obtained.  The case settled for over £3million.  The case involved complex issues regarding mental capacity.  The capacity was split, i.e. the brain injured client was found to have capacity to litigate but not capacity to deal with financial affairs.  
C v D - Obtained just under £6 million for a  young man who sustained a serious brain injury as a result of a car crash. This was enough money to cover the cost of a new home, loss of salary and ongoing expenses for the rest of his life.
Acting for Ben Lewis who suffered a life-threatening brain injury when he was involved in a road traffic collision in Majorca. Watch Ben's story.
Costs cases include: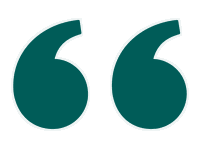 "Dynamic" and "effective" lawyer Harminder Bains is known for her wealth of experience in handling catastrophic injury and asbestos-related claims. Sources describe her as a "leader in her field," adding: "She shows an imaginative and fresh approach to the legal problems facing victims of asbestos diseases."
Chambers and partners 2019
Harminder in the news and publications:
Memberships
Harminder advises the Parliamentary Asbestos Committee and is active in lobbying the Government on numerous issues.

In April 2019 Harminder was awarded the Alan Reinstein Award at the 15th Annual International Asbestos Awareness and Prevention Conference.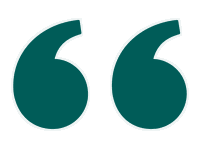 Highly recommended - you won't be disappointed, impeccable service and dedication from this solicitors particularly Harminder Bains. I was not sure if we would win as I had been told by previous solicitors that it was a very difficult case to prove. Harminder was amazing and kept on top of everything not only winning the case but also providing substantial damages.
Keith Maskell via Trustpilot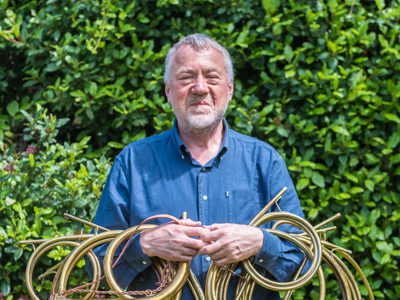 BBC Symphony Orchestra musician contracted cancer from asbestos at Maida Vale Studios
A BBC Symphony Orchestra horn player died of mesothelioma after he was exposed to asbestos over a number of years at the world famous Maida Vale Studios.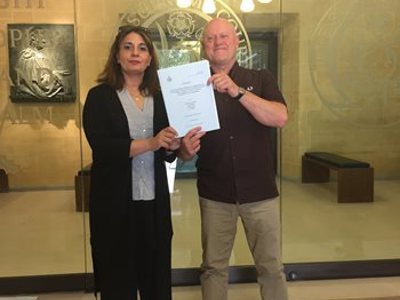 Supreme Court rules in favour of asbestos support group in landmark disclosure battle
A landmark judgment by the Supreme Court rules that the Asbestos Victims Support Groups Forum UK can access court documents used in a legal case against the asbestos manufacturer Cape Intermediate Holdings Limited.