Steven Dickens
Partner
Leading Manchester and North East mesothelioma claims lawyer
Steven has been acting for victims of asbestos exposure since 2006.  He is regularly instructed by sufferers in the Greater Manchester area, but also works for individuals across the country.
Steven joined Leigh Day in August 2017 from Thompsons Solicitors, where he had spent ten years acting exclusively for asbestos sufferers. He has specialist in-depth knowledge of those firms in the industrial north west of England who caused employees to be exposed to asbestos.  This local knowledge has helped Steven to successfully conclude asbestos related claims for many sufferers over the last decade.
Steven primarily represents people who have been exposed to asbestos in the workplace.  As a result of this exposure many individuals develop asbestos related lung conditions such as diffuse pleural thickening, asbestosis, asbestos related lung cancer or mesothelioma.  Steven recovers compensation for individuals and their relatives as a result of exposure to asbestos in a variety of industries.
Since its inception in 2007  Steven has successfully pursued claims for compensation against the T&N Asbestos Trust, the Trust set up to compensate former employees of the Turner & Newall group of companies.

He sits on the Trustee Advisory Committee which represents the best interests of Trust claimants generally. 
Steven has successfully pursued compensation for those who have been exposed to asbestos in less traditional occupations such as publicans, shop workers, and teachers who were exposed to asbestos at work.

He has also acted for asbestos sufferers who contracted asbestos related illnesses such as mesothelioma after coming into contact with asbestos from family members who brought dust home on contaminated work clothes.
Steven represents victims with life changing diseases.  He acts quickly in matters where victims have short life expectancies.  These claims, by their very nature, are complex and are of significant value.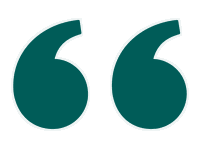 Steve explained everything in layman's terms, but wasn't patronising. He communicated everything to us clearly and answered our questions, going over things again if we needed further clarification.
Paul Smith via Trustpilot
Legal expertise
Steven successfully represented a 60 year old woman from Greater Manchester who developed mesothelioma as a result of exposure to asbestos from overalls contaminated with asbestos. Steven was successful in identifying responsible insurers despite repeated negative results of searches of the ELTO database in relation to the exposing company's insurance provisions.
Manniex v Mee & Cocker (Leigh) Limited (2010) unreported, Steven acted for a gentleman with mesothelioma who had developed mesothelioma having been exposed to asbestos whilst employed by the Defendant company to demolish prefabricated housing in the Leigh area.  It was disputed at trial that the prefabricated housing contained asbestos but Steven was successful in proving at the High Court that the prefabricated housing did contain asbestos, in particular in the flue pipes which Mr Manniex gave evidence that he demolished.
Steven acted for a 61 year old lady in a claim against the Turner & Newall Asbestos Trust following her development of mesothelioma.  It was proved that the mesothelioma had been caused as a result of exposure to asbestos whilst playing as a child in the fields surrounding the Turner & Newall works at Hindley Green.  This was the first case of it's type to be accepted by the Trust for this particular site
He acted for a mesothelioma sufferer who was a publican in Manchester.  He was exposed to asbestos when he was present during the refurbishment of the public house when asbestos was disturbed. Steven dealt with the claim urgently and was able to settle the case and recover compensation for the publican despite a vociferous defence being offered by the brewery.
Steven acted for a pleural thickening sufferer who had been exposed to asbestos at the Shell petrochemicals site at Carrington in Greater Manchester.  The claim was opposed by Shell on the basis that the Claimant alleged exposure after 1973.  They argued that by that time no asbestos related materials were being disturbed on site.  Steven carried out detailed research including obtaining statements from many other colleagues who had also been exposed to asbestos beyond 1973.  As a result, he was able to prove that the gentleman had been exposed to asbestos beyond 1973 and that exposure had caused the gentleman's illness.  The claim was successfully settled and compensation was recovered.
Memberships
Steven is accredited by APIL as a Senior Litigator, Occupational Disease Specialist and Asbestos Disease Specialist and is a member of the Turner & Newall Asbestos Trust advisory committee.