Helen Ashton
Partner
Leading Derbyshire, Yorkshire and East Midlands mesothelioma lawyer
Helen qualified as a solicitor in 1998 and from 2003 has specialised exclusively in helping people diagnosed with mesothelioma and other asbestos-related illnesses gain compensation either through the court system or via the Government, or other schemes.
She joined Leigh Day's Manchester office in 2015 to set-up the asbestos litigation team in the North, having previously spent 15 years working as an asbestos lawyer for a national law firm, latterly as a partner in their London office.
She has represented asbestos victims from all walks of life and has been described by others as "down to earth" and "incredibly human".
Helen fights relentlessly for justice for her clients and was the first lawyer to bring a claim in the high profile test case known as the "Employers' Liability Trigger Litigation" where the Supreme Court ultimately decided that, in mesothelioma claims, it is the employer's insurer on the cover at the time of the wrongful exposure to asbestos that is liable to pay out on the claim.
Helen has given interviews on the radio and has written several articles for legal publications and for Mesothelioma UK. She has lectured widely to the medical profession and to lawyers about asbestos claims.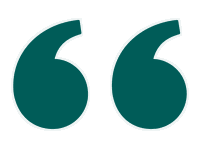 I cannot rate Helen Ashton who dealt with a very difficult claim, she, was kind, caring and so tenacious in fighting for me and my late husband. I felt I could not have been in better hands
Susan Smith via Trustpilot
Legal expertise
Durham v BAI (lead Case 1 in the Employers Liability Trigger Litigation) 2012 UKSC14. One of the longest cases to be heard by the Supreme Court since it began, involving 6 different actions to determine who should pay mesothelioma claims based on the insurance policy wordings at the time. Helen won the case for her client at all stages. During the case Helen discovered a whole archive of records held in London, belonging to The Builders Accident Insurance company, which contained details of all the employers it had insured from its outset which has become a valuable source of information for tracing insurers.
A claim on behalf of Mr W, an ex British Railways worker suffering from mesothelioma. Liability was conceded within 24 hours of the Letter of Claim, with compensation being agreed and paid to Mr W in just under four months.
Mrs B v RMD Kwikform Ltd & Lyndon Scaffolding Ltd 2006 (unreported) – a complex asbestos-related lung cancer case which was set to become the first case to test the application of the "Helsinki Criteria", in the courts which are a set of complex medical rules relating to causation of an asbestos lung cancer in certain circumstances. After a negative fibre analysis from a laboratory in Wales, Helen approached an American laboratory to undertake a second review of the lung tissue following which the claim settled for a five-figure sum.
A claim on behalf of the widow of a former carpenter for mesothelioma where there was a differential diagnosis between mesothelioma (caused by asbestos exposure) and synovial sarcoma (not caused by asbestos exposure). Helen successfully argued at the inquest that the tests carried out favoured mesothelioma and that the cause of death had been an industrial disease. She subsequently obtained an independent report from a leading pathologist to confirm it had in fact been mesothelioma. The case settled for a six-figure sum thereafter.
Compensation awarded in two different cases to two widows of mesothelioma victims after an extensive search for the insurer of the defunct employer, Henry J Firman Ltd.
A claim for Mrs P, the ex-wife of a former furnace repairer who had contracted mesothelioma from washing her ex-husband's work clothing. Helen managed to trace the ex-husband who gave a detailed statement and produced original plans of some of the furnaces he had worked on which contained asbestos after which liability was conceded.
Memberships
The Law Society. Helen is also a Senior Litigator with The Association of Personal Injury Lawyers (APIL) and holds specialist accreditation for Asbestos Disease claims. She is one of the few lawyers able to assess other solicitors applying for specialist accreditation.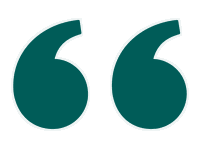 Helen Ashton is recommended for claims related to mesothelioma and other asbestos-related illnesses.